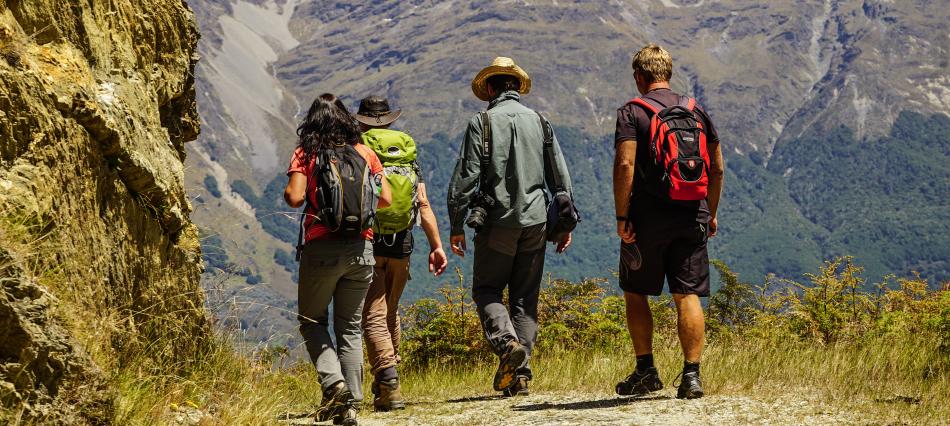 EXPLORE FOR FREE
You don't always need to dig deep into your pocket to have an unforgettable experience here...
Glenorchy is a gateway to some of New Zealand's best-known, multi-day tracks. There are also good one-day tracks, with many shorter walks nearby.
Please note:
Following information are published with kind permission and courtesy of the Department of Conservation / Wakatipu Area Office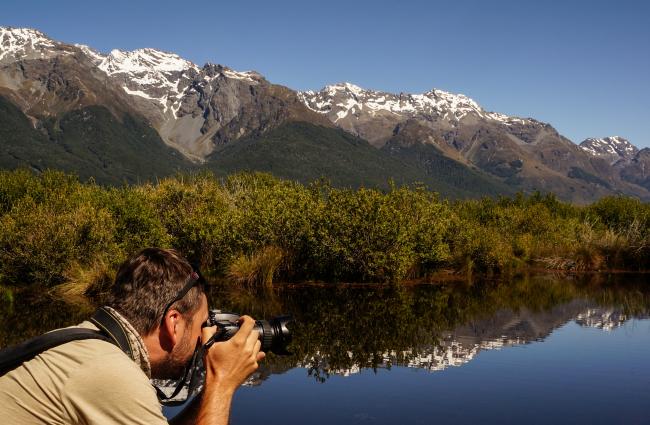 Glenorchy Lagoon Walkway
1–2 hour loop track
A great family walk. Ideal for picnics, with views of Mt Earnslaw/Pikirakatahi, Mt Alfred/Ari and the surrounding ranges. This track has recently been extended.
The boardwalk traverses wetlands just north of Glenorchy with plenty of opportunity to view bird life. Native species include, pied stilt/poaka, South Island pied oystercatcher/tōrea, Australasian bittern/matuku, New Zealand shoveller/kuruwhengu, grey teal/tete (in spring), grey duck/pārera,  and scaup/pāpango. The New Zealand falcon/kārearea may  be seen soaring above the wetland hunting for prey.
In heavy or prolonged rain the Glenorchy Lagoon section of  the walkway becomes flooded. Care is required.
---
Directions
Start/finish: signposted from Glenorchy waterfront
---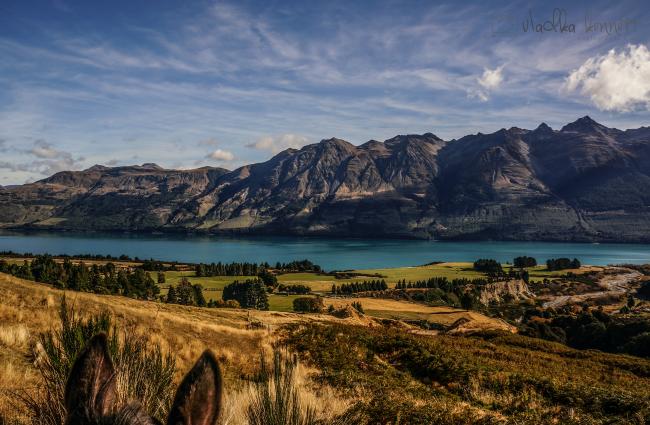 Mt Judah Track - Whakaari Conservation Area
2–3 hours one way
From the car park on the Queenstown–Glenorchy Road, three kilometres before Glenorchy, an easy climb leads up onto the  old Mt Judah Road which sidles around the northern side of  Mt Judah. The track passes the remains of the Glenorchy Scheelite Battery and the State Mine, last operated in the 1960s. The Bonnie Jean Hut (day use only) is a half-hour climb up a marked track from the end of the old Mount Judah Road. Ten minutes before Bonnie Jean Hut, a short signposted track leads  to The Boozer Hut, relocated and restored in 2011.  
---
Directions
Start/finish: Whakaari car park
---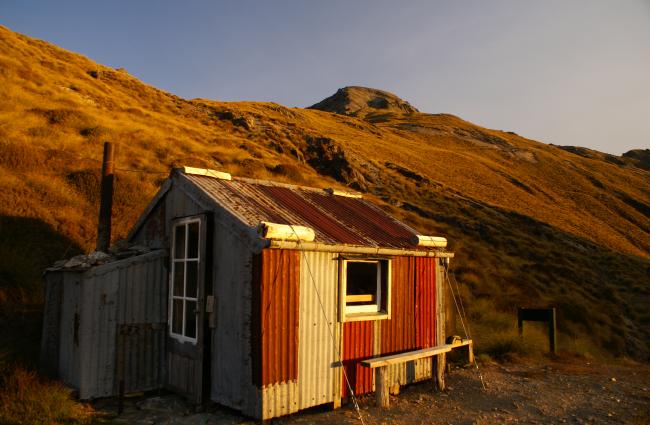 Heather Jock Hut - Whakaari Conservation Area
3–4 hours one way
From the Mt Judah Road below Bonnie Jean Hut, a marked track follows an old mining road up a zigzag to Heather Jock Hut (3 bunks).
From there the track sidles down and across to Bonnie Jean Hut, before dropping back down to Mt Judah Road.
---
Directions
Start/finish: end of the old Mt Judah Road, 2 hours from car park