Smithy's Noticeboard
Community
Dave Smith aka Smithy is the Big Boss of the Glenorchy Motors - where our PO Boxes are located and also it is the home of our village's NOTICE BOARD. So this is the online version of Smithy's Noticeboard. 
We encourage everyone to use it - these classifieds go miles!
To send your classifieds for publishing please use contact@glenorchycommunity.nz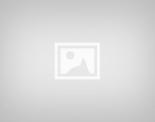 ASTROTOURISM HUI
Astrotourism Hui Thursday 18 August 1 pm Supper Room: The GY Dark Skies Group has invited up Professor Brian Boyle (our guest Astrophysicist from our recent Matariki Midwinter Dinner) to talk with anyone who are interested in the potential of setting up some astrotourism business opportunities here at the Head of the Lake. Astrophotographers, people interested in a new regenerative tourism angle, or just plain curious, feel free to come along. Please RSVP to Leslie VG (leslie.vangelder@gmail.com) if you think you might be coming.
GUIDE/OPERATIONS MANAGER - PARADISE ZIPLINE
If you love the idea of working in the stunning Oxburn Gorge, sharing your passion for the outdoors with others and letting your personality shine and you are reliable, safety conscious and enthusiastic then we'd love to hear from you. 
We are looking for Zipline Guides and an Operations Manager at Paradise Ziplines, start date late September (or later depending on your availability) for at least the summer season to the end of April, or year round for the candidates. 
Email kirsty@paradiseziplines.com if this sounds like it could be the opportunity you've been waiting for.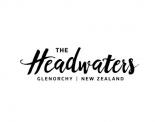 RETAIL GENERAL ASSISTANT - THE HEADWATERS
Surrounded by spectacular mountain terrain, Mrs Woolly's General Store is located just a 40-minute drive from Queenstown.  
The Opportunity
We are looking for a retail professional to work in our busy retail store. Mrs Woolly's General store sells a wide range of art, gifts and healthy fresh and dried produce.
Are you someone who likes to change it up? We want to hear from you!
This is a full-time permanent position and well appointed staff accommodation may be available in Glenorchy for the successful applicant.
About You
Genuine passion for customer service with a "Count on Me" and teamwork attitude
Appreciation for beautiful high quality products
Excellent communicator with strong interpersonal skills
Enthusiastic, self-motivated and positive individual
Immaculate presentation and professional grooming standards
Ability to work a flexible roster which may include weekends and public holidays
Legally able or ability to attain the right to work in New Zealand
Please send your CV and cover letter to jobs@theheadwaters.co.nz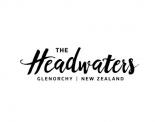 PART-TIME GARDENER
The Opportunity:
We are looking for help in our vegetable gardens, as well as general garden maintenance across our operations which include a busy retail store, and accommodation and function facilities.   The role will be part time from late September, but there may be an opportunity for more hours during the growing season (October – March).
About You
Enthusiastic, self-motivated, and positive
Self-starter who can work independently as well as part of a team
Gardening experience is an advantage, but a love of gardening is a must
Willingness to "get your hands dirty" (weeding is definitely part of the job)
Flexible with working hour options
Legally able or ability to attain the right to work in New Zealand
Well-appointed staff accommodation may be available in Glenorchy for the successful applicant.                         
Please send your CV and contact details to jobs@theheadwaters.co.nz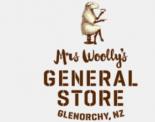 MRS WOOLLY'S UPDATE
Due to staff shortages, as of 9th August Mrs Woolly's General Store will be closed on Tuesdays and Wednesdays for the next 3 weeks. The extra closure will be effective until the 24th of August.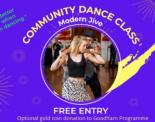 CARPOOL - 13 AUGUST
Dancing August 13th in Queenstown
no experience required
no partner required
all ages welcome
I am intending to go and am happy to carpool if other people want to come with me.
(021938610)
Fiona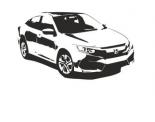 LOOKING FOR A CAR
Hello, I'm David and I'm looking for a car (Any make/model).  Current registration and WoF not necessary. Contact me on 02708118180.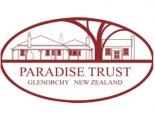 OPERATIONS MANAGER - Paradise Charitable Trust
Live and work in actual PARADISE!
Located on the fringe of Mt Aspiring National Park, just a 90-minute drive from Queenstown and 20-minute drive from Glenorchy, lies a very special 300 acre property called Paradise. Recognized for its outstanding heritage significance and un spoilt natural beauty, Paradise has been providing an accessible wilderness accommodation experience since the late 1800's.
Formed as the Paradise Charitable Trust in 1998, the Trust aims to preserve the Paradise environment and encourage a simpler, more contemplative way of life. Paradise is all about connecting and disconnecting at the same time.
Please click the link below for more information:
https://www.trademe.co.nz/a/jobs/hospitality-tourism/management/listing/3687996267?ed=true&referrer=jobsmart&action=listingcreated&bof=HYVmVDBx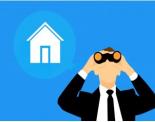 LOOKING FOR LONG TERM ACCOMMODATION
Looking for long term accommodation, pet friendly is essential as I have one well trained inside dog who comes to work with me so is never left alone.
Quiet, clean individual looking ideally for a self contained studio or unit but happy to share areas if needed.
Please contact 0276493082 or amandasmit20@hotmail.com
Thank you,
Amanda.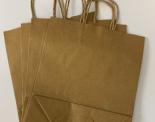 BROWN PAPER BAGS
Kia ora!
If you have brown paper bags that you aren't using. We re-use all the clean ones in the shop at Frank's Corner.  Please get in touch with me here (info@frankscorner.co.nz) or text Allison 0274528662, or feel free to drop them off.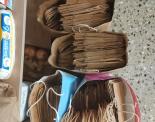 FREE PAPER BAGS
Clean paper bags. Free to good home. Please collect from 61 Coll Street, front door.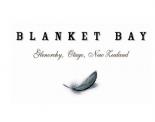 SITATIONS VACANT AT BLANKET BAY
We are looking to fill vacancies in most departments of the lodge including Food and Beverage, Housekeeping and the Kitchen. Ideal applicants will have previous experience but more importantly a great attitude, an eye for detail and the desire to exceed guest expectations! References essential Accommodation provided if required Applications to: Blanket Bay, PO Box 35, Glenorchy Ph: 03 441-0115 Email: anna@blanketbay.com