Smithy's Noticeboard
Community
Dave Smith aka Smithy is the Big Boss of the Glenorchy Motors - where our PO Boxes are located and also it is the home of our village's NOTICE BOARD. So this is the online version of Smithy's Noticeboard. 
We encourage everyone to use it - these classifieds go miles!
To send your classifieds for publishing please use contact@glenorchycommunity.nz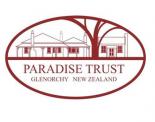 CASUAL JOB OPPORTUNITY - PARADISE TRUST
We are seeking a wonderful local person who would like to be trained up to assist when we are busy and who could provide cover when we are on leave. This is a diverse, casual role so requires someone with flexibility who is happy to turn their hand to a variety of tasks. If you'd like to know more, please email: manager@paradisetrust.co.nz. Thank you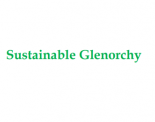 SUSTAINABLE GLENORCHY AGM
Sustainable Glenorchy AGM to be held in the Supper Room in the Hall, Glenorchy Thursday, 26 May 2022 at 7pm.
Please click here for more information.
SEEKING A 1-2 BEDROOM HOME TO RENT
We are a couple looking to rent a house in Glenorchy while we build our own home. Pet friendly for our Miniature Schnauzer and a garage would be preferable. Looking to move in from early May 2022.
Please contact Emma on 022 358 7768. 
MRS WOOLLY'S GENERAL STORE
Please note Mrs Woolly's General Store will be closed on Monday April 25 for ANZAC day. The shop will re-open on April 26 from 9.00am until 4.00pm and resume regular trading days thereafter.
LIBRARY ASSISTANT - GLENORCHY
QLDC are seeking a Library Assistant to work at the Glenorchy Library in a Casual capacity.   The Casual Library Assistant has no permanently scheduled hours and is willing to work on call when required and available.
The Library Assistant role is to assist in providing a library service in the Queenstown Lakes District. This role may include any combination of handling enquiries from the public, issuing and returning library items, as well as assisting with the day-to-day provision of basic library services. This role will also include: the processing of library materials; general shelving duties and repairing stock; coordinating and assisting at events; maintaining borrower records and holds within the library management system and supporting the team. The Library Assistant ensures customers receive accurate information and the service they require promptly, and in a friendly and professional manner. The focus of the role is on the provision of a positive customer experience at all times, both internal and external. 
For more information, please go to    https://qldc.qjumpersjobs.co/jobs/details/Library_Assistant_-_Glenorchy-1058218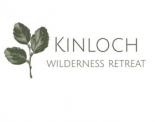 KINLOCH AND THE TRADING POST ARE HIRING
Trading Post and Glenorchy Lake House
We are more than keen to hire part-time or casual people to assist Nina and Max.  This could be a shared role to fit in with family and other lifestyles that need flexibility. We work as a team in all our businesses and you will learn to do everything as needed from barristing and tills to cleaning and dishing with some cleaning in the Lake House when needed.  We are keen to find help until May shut down and then again when Trading Post reopens after a well-earned and deserved break.  The Trading Post has been on the market, and if it does sell our team will be relocated to Kinloch where we will open the Kinloch country store.
Hourly rate $23.65 plus holiday pay for people applying who have relevant work experience.
To apply call in and see Nina at the Trading Post or call Toni at 0274056320
Kinloch Wilderness Retreat
Prep Chef:  2 days per week preparing food for the Trading Post and Kinloch Lodge.  
Be part of the team as we relaunch Kinloch restaurant.  To apply call Toni on 0274056320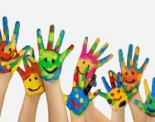 PLAYGROUP COORDINATOR VACANCY
Glenorchy Playgroup is looking for a coordinator to run playgroup sessions Monday and Thursday 10-12pm during school terms.
This is a paid position and approximately 6-8 hours a week.
Key tasks are setting up and facilitating Playgroup Sessions and cleaning.
Would suit someone who enjoys working with children. Experience preferred but not necessary.
Please contact glenorchyplaygroup@gmail.com for a detailed job description or Michelle Green 0278497453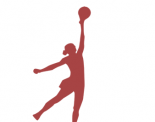 GLENORCHY NEWBALL TEAM 2022
If you or know of anyone interested in playing netball for the 2022 Glenorchy Netball Team in Queenstown over winter, please get in touch with Michelle 027 849 7453 ASAP.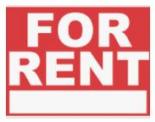 FLAT FOR RENT
New one bedroom fully furnished flat. 
Heat pump and log burner will keep you toasty all winter. 
$295 per week includes internet.
Contact Adrienne  021-02608067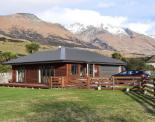 LARGE ONE BEDROOM PET FRIENDLY HOUSE AVAILABLE FOR RENT IN CENTRAL GLENORCHY
QLDC PIGEON ISLAND HUT
From 1 April 2022, you will need a booking to use the QLDC Pigeon Island hut. You can find all the information needed to safely use the Pigeon Island Hut and make a booking online here: www.qldc.govt.nz/pigeonisland
We have installed signage on Pigeon Island and Glenorchy, Kingston and Frankton Jetties, and a promotional campaign has started this week. 
We'll also be running a working bee with our staff to upgrade hut facilities in early April.
If you have any queries about this, please contact QLDC Facilities Manager Morgan Govender – Email: Morgan.Govender@qldc.govt.nz  Phone: 027 2311 528.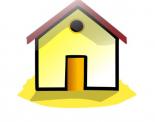 STUDIO FOR RENT
Studio for rent at Precipice Creek 
Fully furnished 
Available from end of March 
$250 single, $280 couple 
Ph/text Kate: 0220 501 451 or Matt 022 044 0065