Smithy's Noticeboard
Community
Dave Smith aka Smithy is the Big Boss of the Glenorchy Motors - where our PO Boxes are located and also it is the home of our village's NOTICE BOARD. So this is the online version of Smithy's Noticeboard. 
We encourage everyone to use it - these classifieds go miles!
To send your classifieds for publishing please use contact@glenorchycommunity.nz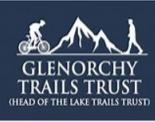 GLENORCHY GRAVEL GRIND - LOOKING FOR VOLUNTEERS
 The team at Glenorchy Trails Trust is eagerly looking for volunteers to help out with its first Glenorchy Gravel Grind. With 100 riders expected to participate in the event, we have various roles to fit in such as helping out on Aid Stations, start/finish line, pack in/pack out, photography, athlete registrations, drivers, at least 2x Quad Bikes or motorbikes,  some baked goods for our hungry athletes and volunteers. We would also be over the moon if local businesses could support us donating Spot Prizes. Volunteers can sign up here: https://forms.gle/7JbMfnCh3WLkdwQr5 or contact the team at info@glenorchytrailstrust.org.nz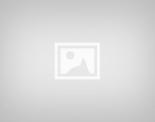 WORKSHOP SPACE REQUIRED
Workshop Space Wanted for Short Term Lease
We are seeking workshop space to lease for October and November. 
It needs to be secure, have power, water and preferably toilets.
Please contact us via email at kimberly.frost@endemolshine.com.au or by phone on 0224211525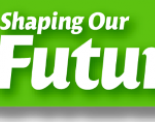 HAVE YOUR SAY IN SHAPING OUR FUTURE
A short survey
Shaping our Future have a short survey and would love to hear your thoughts.
They are engaging with local communities to hear what they feel about the positive and negative impacts of tourism, how to measure those impacts, and what people feel could be used to manage the impacts.
Click on the link below to partake in the survey.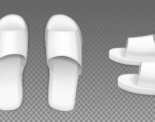 HOUSE TO LET
Two-bedroom house to let

Available from 1 October. Located out of town
$400 p/week. Phone/text Anita 02108622776 for more info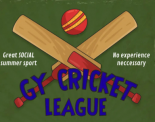 GY CRICKET LEAGUE SEASON OPENS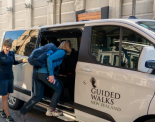 VAN DRIVER VACANCY
Driver required to assist at Guided Walks NZ on a casual basis, based out of GY
Click the link below for details.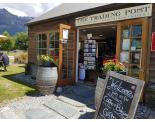 FULL TIME POSITION AVAILABLE AT THE TRADING POST
35-40 hours per week across 5 days. Starting wage of $25.30/hr. Our cafe/shop gets pretty busy and we are looking for someone to take on a supervisor role while continuing to offer excellent customer service, delicious food and coffee. All baked goods are made at Kinloch, and we offer cabinet food as well as made to order items; we can cater for all dietary requirements. The shop is stocked with thoughtfully selected books, souvenirs, local artists and other products that we love from New Zealand. You will be supported by the team at Kinloch with some of the admin, but you are responsible for how The Trading Post is presented and operates on a daily basis (rostering to be organised by Kinloch).
In addition to the Trading Post work there is also our B&B behind it, the Glenorchy Lake House, which requires some housekeeping and cleaning, as well as maintenance occasionally - the gardens need some love as well when we have the time. This will be primarily the responsibility of management at Kinloch, but if The Trading Post is quiet there are jobs that can be done in the house.
Some experience is preferable but can be overlooked depending on skillsets and references. Training will be provided and we have task descriptions and procedures in place to underpin this.
About you:
Passionate about making something very special, a passion for people, food and nature.
Ability to thrive in a busy environment and use any downtime productively.
Can follow systems
Reliable, self-aware, attention to detail, adaptable.
Great interpersonal skills.
Staff accommodation with bills included is available at Kinloch (26kms from Glenorchy) but you would need to be able to drive a vehicle and have a clean license. Kayaks, bikes and hot tub included too when staying there.
For more information about Kinloch Wilderness Retreat and the people who own The Trading Post, check www.kinlochlodge.co.nz It's a small family business consisting of a lodge with heritage rooms (from 1868), backpacker rooms, EcoScapes, and a cozy restaurant. We are constantly working towards lightening our impact on the planet.
We've built our business from the ground up and our heart is in our business. Therefore we are looking for people who have the right attitudes and good work ethic! Our company values are: Intelligence, Relevance, Thoughtfulness, Community, Environment and Fun. 
Please send your CV to hr@kinlochlodge.co.nz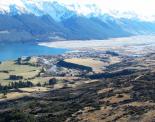 STUDENT RESEARCH PRESENTATION
Hi, I'm Jamie MacKenzie and I recently completed my Masters in Geography at the University of Otago.
My research focused on the Otago Regional Council's community engagement as part of the development of a natural hazards adaptation strategy for the Head of Lake Whakatipu. In particular I focused on the different stories people tell about place and how these stories have, or have not, been recognised in engagement so far. I observed some community engagement activities and interviewed several community members as well as council staff.
If you are interested in hearing about my research findings, I will be giving a short presentation at the next GCA meeting on Thursday 3 August at 7.30pm.
If you would like to hear more, please contact me at macja424@student.otago.ac.nz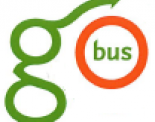 GLENORCHY HIGH SCHOOL BUS DRIVER
Do you live in the Glenorchy area and are community minded? Would you like to help with the daily school bus to Queenstown? Go Bus is looking for a casual relief driver in the area to help transport students to Wakatipu High School. Come work with us and serve your community as a School Bus Driver. You will need a full Class 1 NZ licence and a 'P' Endorsement. We will provide a small bus to drive, training  and support, morning and afternoon work only during the school term. We can also discuss options for you to either stay in Queenstown during the day or provide a vehicle for you to go home between the AM & PM school runs.
Come and join our friendly team. We urgently need your help.
Don't hesitate to get in touch with Ian if you would like more information – ph 020 413 99640or email ian.roach@gobus.co.nz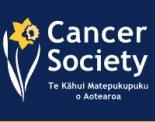 CANCER SOCIETY - DAFFODIL DAY
Heads up! Daffodil Day is nearly here!
The Cancer Society's annual Daffodil Day appeal is on from now until 4th August. For those who'd like to support, you can order 20 daffodils for $20 and they'll be delivered on 22 August. All of the funds from the appeal stay in our region to help people in Otago.
The Cancer Society has been supporting New Zealanders with cancer and their whānau for over 90 years. The Society's services are available to any person with any cancer diagnosis, including their family/whānau. 
Go to https://shop-cansoc.org.nz/collections/daffodil-day to order your daffodils online.
Click here for more information about the Society's work, and how your donation can help.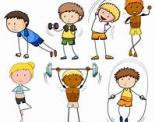 GY GYM KIDS
Glenorchy Gym Kids are looking for a fabulous new coach to teach recreational gymnastics
(one to two hours a week) to approximately 10 kids (boys and girls) ranging in age from five
to eleven years. (These numbers go up and down at various times.) 
The kids are wonderful, pretty enthusiastic and would love to keep doing gym.
If you think this is for you contact Trish 0274 435 241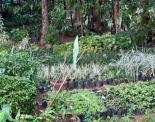 GLENORCHY COMMUNITY NURSERY COORDINATOR NEEDED
We are looking for someone capable and enthusiastic to work the equivalent of one day a week at the Nursery. The
role, which is on a contract for service basis includes maintaining the irrigation and weeding the plants in the nursery,
maintaining a nursery inventory, maintaining existing plantings and preparing upcoming sites, organising working bees
and creating a social media profile, finishing details on the nursery with volunteer help if necessary (lay weed mat, build
a veranda on the hut and shelving inside, build tables for young plants/seedlings).
This is a paid role, initially for one year and with the flexibility to organise your own schedule. It will probably be busier in
spring, summer, and autumn than winter.
If you're interested, please email Amanda at templepeakltd@gmail.com or ring 4429942 to find out more.