Smithy's Noticeboard
Community
Dave Smith aka Smithy is the Big Boss of the Glenorchy Motors - where our PO Boxes are located and also it is the home of our village's NOTICE BOARD. So this is the online version of Smithy's Noticeboard. 
We encourage everyone to use it - these classifieds go miles!
To send your classifieds for publishing please use contact@glenorchycommunity.nz
TRAP NZ WORKSHOP
The Whakatipu Wildlife Trust is hosting a Trap NZ workshop on Tuesday 13 April at 5:30pm at the Kiwi Birdlife Park. For trappers of all kind, this workshop's designed to help you learn how to get your data on to Trap NZ and to be able to connect in to the wider network of data in the district to see the big picture of what's happening in both predator removal and biodiversity monitoring. Anyone with Trap NZ questions are welcome to bring their laptop and our Trap NZ gurus will get you sorted out. 
Thank you!!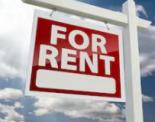 1 BEDROOM APARTMENT AVAILABLE TO RENT
Self-contained 1 bedroom apartment to let in Glenorchy township.
Semi furnished with fridge, washing machine, TV and double bed.  Short or long term rental from $220 per week.
Suit quiet single or couple. Available from 25th April. Contact Tess for more details on 0226357581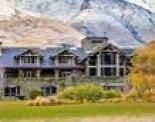 EMPLOYMENT OPPORTUNTIES AT BLANKET BAY
We are currently looking for reliable, flexible and well presented people to fill the following positions:
 NIGHT PORTER: This position involves four consecutive shifts every fortnight.  Day shifts in other departments may also be available.
 ROOM AND LAUNDRY ATTENDANT
 KITCHEN PORTER
Great working conditions and good staff benefits.  Staff accommodation available if required.
 Please email applications to anna@blanketbay.com or phone 03 441-0115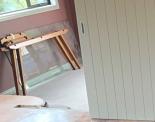 HOUSE ITEMS FOR SALE
We are renovating, so we have the following for sale 
                                   Island Bench Unit
                                   Wall oven 
                                   Washing machine
                                   Kitchen cupboards 
                                    Dryer 
                                   Laundry sink unit
                                   Chest freezer 
Some photos are attached.  We are happy to talk to anyone on price: 021 322227 or email dick.hubbard@xtra.co.nz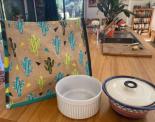 PLEASE COLLECT IF THEY BELONG TO YOU
Bag and 2 casserole dishes left by someone at our place months ago
No one has claimed
Are they yours?
Please contact Fiona at fionamfmcqueen@gmail.com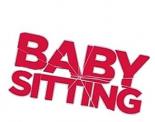 BABYSITTER AVAILABLE
Qualified teacher and school counsellor available for casual work.
Call Anna on 022 585 9816.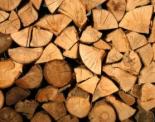 FIREWOOD
Looking to split a firewood delivery. 
Seasoned beech $155 per cube from Highlander Firewood. $90($45 each) delivery.  6 cube minimum (I'd like 3).  Please let me know if you'd like 3 or more cubes and I'll arrange. 
Scott:  shamill360@icloud.com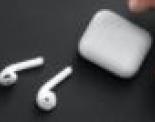 LOST - EAR POD IN ITS CASE
LOST - One EarPod in its case somewhere between GY Cafe & the golf course on the weekend of 6th/7th February. 
Bought only the week before with summer job savings :( 
Would love it back if you have seen it - could be dropped into the GY Cafe (Wed-Sun).
Thanks
ACCOMMODATION WANTED
I am looking to start a new job in Glenorchy soon. I am after some accommodation asap (preferably self contained.)
Tidy and respectful, can provide references if necessary.
Please contact me on 0279517356 if you may have something suitable!
Thanks,
Gemma.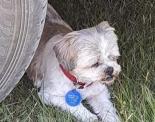 LOST
Grey and white shih tzu dog from a campsite near the Cosy Dell gravel quarry. Elderly and deaf the small hound is 14 years old. If you see her please call David on 027 696 9657. Many thanks.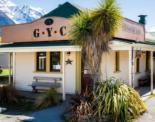 Glenorchy Cafe
Glenorchy Cafe - now hiring for the summer
Full-time positions available:
Duty Manager / Barista
Chef de Partie
Part-time positions are also available for Front of house and Kitchen staff.
Good times and good rates for good people!
If this sounds like you, email gycafe2020@gmail.com or pop into the Cafe.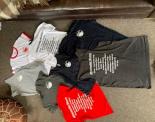 RACEDAY 2021 - T-SHIRTS
Glenorchy Netball Club are selling races 2021 t-shirts.
Available from the Glenorchy Hotel on Friday the 1st from 7.30pm and at the Races on the 2nd.
Variety of colours and sizes available.
T-shirts and Singlets $30 each and Bucket Hats $20 each.
All proceeds go to the Netball Club and paying for the upcoming Netball Season.
Contact Michelle for pre orders on 0278497453, t-shirts will only be held if payment has been received.