Smithy's Noticeboard
Community
Dave Smith aka Smithy is the Big Boss of the Glenorchy Motors - where our PO Boxes are located and also it is the home of our village's NOTICE BOARD. So this is the online version of Smithy's Noticeboard. 
We encourage everyone to use it - these classifieds go miles!
To send your classifieds for publishing please use contact@glenorchycommunity.nz
URGENT - ACCOMMODATION WANTED
Professional single mom with a baby boy and two well behaved dogs urgently looking for accommodation in or around Glenorchy. Happy for it to be small and simple, but 1 or 2 bedrooms would be ideal. Please contact Charmaine via email charmaine06@live.co.za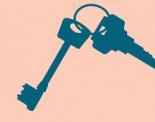 RENTAL OVER XMAS HOLIDAY PERIOD
29th December through to 2nd January.
We are a small family from Hawea Flat looking to spend a few nights in GY to explore some of the amazing walks you have.
Please contact simon.chisholm007@gmail.com if you have anything available for these dates.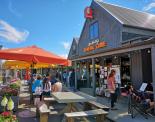 GREAT GLENORCHY GETAWAY DAY 2020
Great Glenorchy Getaway Day 2020 – Calling for stallholders and local businesses deals
The Headwaters is planning a fun day on Sunday 25 October with lots of activities around Mrs Woolly's General Store and Camp Glenorchy. We are looking for stallholders to join our market from 11am to 3pm, and asking local businesses if they would like to send us an offer that we could promote for that weekend.
If you are interested in selling something (food, arts, crafts, veggies, anything!) in the market or if you are a business and would like to offer a special deal for us to promote, please contact Luana on luana@theheadwaters.co.nz or 027 700 6011.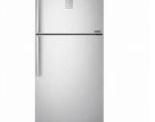 WANTED FRIDGE
Has anyone got a second hand fridge for sale. Wanted for our crib at Kinloch. Please contact:
Ruth Rivett-cuthbert
Phone 0274721899
Email: glenrivett@slingshot.co.nz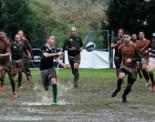 RUGBY GAME
 The Lakeside Rugby Club is hosting a rugby game on Saturday 24th October.
Our Lakeside team will play a team from the Wakatipu basin (their name yet to be decided.) 
Kick off is at 2.45pm at the recreation ground.  Come along and support the local team.
All players/people interested in playing please contact Brylee 0212515542 or email lakesiderugbyclub@gmail.com for more information.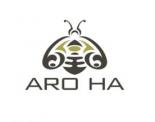 JOB VACANCY - ARO HA
Experienced Gardener required for Aro Ha Wellness Retreat
Position Responsibilities:
-         Ongoing landscape work including pruning, mulching etc.
-         Aesthetic eye & passion for landscape & food production
-         Experience transplanting and grafting trees/plants
-         Requires planting and fertilizing knowledge.
-         Growing & caring for seedlings in Glasshouse
-         Communication with other contractors and staff
-         Weekly harvest and preparation of produce for chefs
-         Daily farm garden work including annual and perennial crop fertility, organic pest, and irrigation management taking direction from the Garden Manager
Valuable Skill Set:
-         Permaculture experience
-         Commercial experience in large vegetable garden or market garden
-         Ability to multi task and correctly prioritize tasks
-         Basic mechanical knowledge to operate and maintain machinery and hand tools
-         Experience with landscape and aesthetics of design
Working Conditions:
Work is performed in an outside environment, subject to various weather conditions. 
Note we have a 7 day roster and weekend work is required.  
Experience & Qualifications
-         A minimum of 2 years of commerical experience working in a organic production garden or permaculture farm landscaping experience also valuable.
-         A solid understanding and experience of organic horticultural principles and practices, including: irrigation and compost systems, pest, disease, and weed management, crop planning and scheduling, propagation, cover-cropping, fertility and soils management.
-         Detail oriented and ability to communicate effectively and positively with staff, management, co-workers and guests.
-         Physically fit & able to perform the tasks in the farm & garden.
-         A sense of garden and farm aesthetics for a sensitive site.
-         Clean and valid NZ drivers license.
-         Must be able to work legally in New Zealand.
Application process:
-         Cover letter
-         Current copy of your resume & references
-         Passport size photo & copy of driver's license/passport (with valid work permit if required)
Email applications to office@aro-ha.com
Applications close 20 September 2020
www.aro.ha.com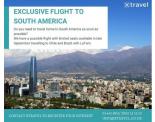 POTENTIAL SOUTH AMERICA REPATRIATION FLIGHT END SEPT 2020
Kia ora koutou, 
If you or someone you know is trying to get back to South America, Xtravel is working with LaTam airlines on a possible chartered cargo flight at the end of September.
There are limited seats available and the date is to be confirmed but priority will be given on a first come, first served basis.
2 x pieces of baggage weighing up to 23kgs each + 7kgs of carry-on baggage are included.
We would be grateful if you could share this information through your networks.  Anyone interested should register their interest with Xtravel Queenstown (Ph. 03 442 9815 / 0800 23 23 20 info@xtravel.co.nz).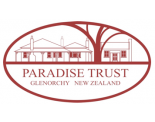 PARADISE TRUST IS LOOKING FOR A SUPERSTAR
We are seeking a superstar general helper or two at Paradise Trust. While the main emphasis will be on cleaning our accommodations and setting up for guests, there will be a variety of tasks you might be asked to assist with as no day in Paradise is the same.
This is a casual position with a minimum of 6 hours per week with expectations of this increasing significantly in summer. If you can work with flexible hours and can commit to some weekend work and you'd love to be part of the new team at Paradise, please send a cover letter stating your skills and include your CV to:  manager@paradisetrust.co.nz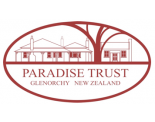 VOLUNTEER DAY AT PARADISE TRUST
Spring is in the air here at Paradise and we've got our planning hats on for our next Volunteer Day. Join us on Saturday12th of September (10am – 4pm) for a day of mucking in, followed by a BBQ and cold beverage with your fellow workers.
We're not after any specific trades, but if you are particularly nifty at something - we want to know about it! Jobs will vary and for more on what's planned - check out the Facebook event: https://www.facebook.com/events/872454563162392/
We're also offering a 50% discount on our accommodation on the night of the 11th & 12th of September for our volunteers (please contact us directly on 03 442 9956 / info@paradisetrust.co.nz )
Kids and dogs are welcome!
Check out the Facebook event page for more info or register here: https://forms.gle/LP1MQ8GePUxopVnK6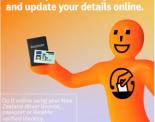 GETTING GLENORCHY RESIDENTS READY TO VOTE
Kia ora Tātou, 2020 is a big election year! Not only are we voting for the parties and candidates we want to represent us in parliament, we are also having our say in both the End of Life and Cannabis referendums. Are you ready?
It's easy to enrol, check, or update your details online at vote.nz using a New Zealand driver licence, New Zealand passport, or RealMe verified identity. If you need information in another language you can also find it on the front page of vote.nz.
You can also use a paper enrolment form – download one from the website, call 0800 36 76 56 or text your name and address to 3676 to have a form sent to you.
Election day has changed. It is now on Saturday the 17th of October and advance voting begins on Saturday the 3rd of October.
Get ready to have your say!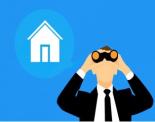 WELLINGTON HOUSE SWOP
We are looking to swop our 3 bedroom apartment in Petone, Wellington for a 2-3 bedroom house in Glenorchy during Dec/Jan school holidays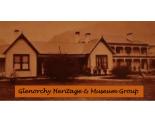 GLENORCHY HERITAGE AND MUSEUM GROUP AGM-POSTPONED
Glenorchy heritage museum group INC.Wishes to advise the public that the AGM scheduled for 27th August, 2020 is postponed.  This is due to the current COVID situation and will be re-scheduled as soon as possible.
We apologize for any inconvenience this may have caused.
Alan Temple
Treasurer