Smithy's Noticeboard
Community
Dave Smith aka Smithy is the Big Boss of the Glenorchy Motors - where our PO Boxes are located and also it is the home of our village's NOTICE BOARD. So this is the online version of Smithy's Noticeboard. 
We encourage everyone to use it - these classifieds go miles!
To send your classifieds for publishing please use contact@glenorchycommunity.nz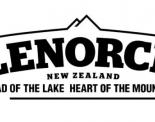 GLENORCHY NURSERY WORKING COMMITTEE
The GCA is calling for interested people to join the nursery sub-committee. We have some money and now need to spend it so if you are interested in being involved in setting up a native tree nursery at the cemetery block you should email stina.lister@gmail.com.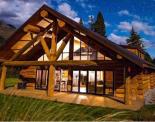 GLENORCHY PROPERTY MANAGEMENT
As an established, reliable and locally operated business we can maintain and manage your home in Glenorchy.
We offer the following services……..
If renting for holiday lets – managing platforms such as Airbnb, Booking.com, Holiday Houses and homeaway
Full cleaning and linen services
Exterior cleaning and window cleaning
Maintaining your lawns and gardens in conjunction with Coates Contracting
Being Glenorchy based ensures that there is always someone here to liaise with guests during their stay, or to organise maintenance on your home. 
So peace of mind for you!!
Give Ann Margaret a call today…….022 343 9368 for further information and a quote. Or email Glenorchypm@gmail.com.  Local references also available.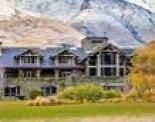 EMPLOYMENT OPPORTUNITIES AT BLANKET BAY
We are currently looking for reliable, flexible and well presented people to fill the following positions:
 BARISTA – A morning position helping out with the breakfast shift.
PORTER
ROOM AND TURNDOWN ATTENDANT
KITCHEN PORTER
F&B ATTENDANT
 With the exception of the Barista position, all positions involve variable rosters including weekends and some evenings. 
 Great working conditions and good staff benefits.  Staff accommodation available if required.
 Please email applications to anna@blanketbay.com or phone 03 441-0115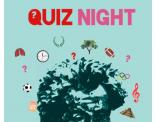 GLENORCHY QUIZ NIGHTS
Supported by Bold Peak Lodge.
Every Wednesday starting 7th July- 11th August 
Start time is 7pm.
All proceeds will go towards establishing a reusable nappy bank in Glenorchy.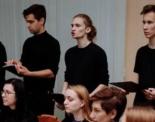 GLENORCHY CHOIR
The local GY Choir is now opening to new members
If you like singing and want to improve your voice, or simply to have an excuse to sing on a regular basis, join us on Monday nights, 7pm to 8:30pm.
We happily welcome beginners just as much as experienced singers - our choir is about having fun! However, a long term commitment is a must. 
Call Max at 02040702266 for any further info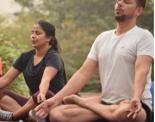 YOGA CLASSES IN SUPPER ROOM AT GY HALL
Yoga will be held in the Hall supper room commencing Tuesday, 1 June while Camp Glenorchy is closed.
Class times are the same each Tuesday, Thursday and Saturday mornings 7.30 to 8.30 am.
Monday evenings Yin yoga starts 8 June 6.30 to 7.30pm.
Each session is $15 which includes a contribution to the hall fund.
Your support would be appreciated to keep this opportunity viable.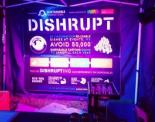 VOLUNTEER CALL FOR DISHRUPT X LUMA!
Want to volunteer to make LUMA a zero waste event? Sustainable Queenstown is DISHrupting LUMA from 4th - 7th June which means all the food vendors in the LUMA Lounge will be using their metal plates, getting rid of the need for single use ones.
LUMA has an incredible vision to be a zero waste event and food servewear plays a huge part in this. To make this happen, Sustainable Queenstown needs volunteers...or should we say, LUMAteers!
If you're interested in being part of the DISHrupt team at LUMA and helping with collecting plates, washing plates, keeping the food vendors well stocked and being an ambassador for reusables at events, they would LOVE to hear from you.
Get in touch with Jess at Sustainable Queenstown with your availability on 4th - 7th June between 4pm and 10pm. Please note: this will be a physical job and you'll be on your feet the whole time. You'll definitely get your steps in! And it will be a whole lot of fun! sustainable.queenstown@gmail.com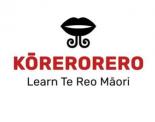 POSSIBILITY OF LEARNING TE REO (MĀORI) - GLENORCHY
If you're interested in learning te reo (Māori) in Glenorchy come along to a meeting at the Lodge, 10am, Saturday 29 May. Cory Ratahi will meet with us to discuss bringing te reo to Glenorchy and in what form that might be.
If you're interested but can't make the meeting text me with your contact details (Trish 0274 435 241) and I'll keep you updated.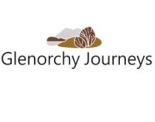 VACANCY - SCHOOL BUS DRIVER
Glenorchy Journeys is looking for a Glenorchy-Based driver to deliver daily school bus services within Glenorchy. There may also be the opportunity to assist with our busy track transport service and scenic tours. You must be friendly and enthusiastic and passionate about our beautiful backyard.  A full NZ driver's license and valid P endorsement is a must, and a class 2 license is desirable. If you are interested, please send your resume to office@glenorchyjourneys.co.nz.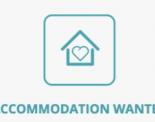 ACCOMMODATION WATED
Hi, I'm Daniel and recently started the Zero Waste Glenorchy group. I'm looking for a room/house to rent. I'm on my 30's, enjoy trail running, cycling, hiking, meditation and yoga. I'm tidy, clean and love pets. Happy to share the duties of taking care of the home(garden, etc.) I will be working full time on a remote job(work from home). You can contact me on 02102303775 "
Thanks
Daniel Nogueira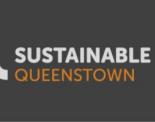 WASTEBUSTER'S SURVEY
Kia ora
We've been contracted by Wastebusters to assist them with their research into the barriers local people face when it comes to cutting down on waste. 
We'd love your help to share their survey through your newsletter or social media channels. 
Everyone who completes the survey can go into the draw to win one of three $150 dinner vouchers.
The survey closes at the end of May 2021.
Survey link ➡️ https://forms.gle/whfipeAhxDvpCzJk7
On behalf of Sustainable Queenstown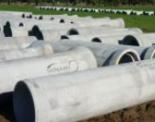 CULVERT PIPES WANTED
Culvert pipes wanted
1.5m diameter @ 6m total length (approx)
call 021 1357981