Smithy's Noticeboard
Community
Dave Smith aka Smithy is the Big Boss of the Glenorchy Motors - where our PO Boxes are located and also it is the home of our village's NOTICE BOARD. So this is the online version of Smithy's Noticeboard. 
We encourage everyone to use it - these classifieds go miles!
To send your classifieds for publishing please use contact@glenorchycommunity.nz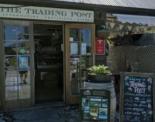 TRADING POST & GLENORCHY LAKE HOUSE REQUIRE "ALL ROUNDER"
All-rounder needed for The Trading Post and Glenorchy Lake House.
Nina needs some help during the summer months to handle the crowds across our cute shop, our B&B and the Patagonia ice cream truck. Attitude is more important than experience as training is provided. Hours can be pretty flexible and all details can be discussed with Nina, you'll find her in the shop Sunday-Thursday.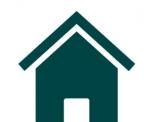 ACCOMMODATION WANTED
Accommodation needed for a couple keen to live in Glenorchy.
Please phone: Andrew 022 646 9890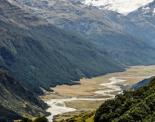 LOOKING FOR ASSISTANCE TO VISIT A REMOTE SPOT UP THE REES
"Kevin Lawrence is hoping to visit Glenorchy on December 3/4th with his wife Barbara. Kevin's brother Neville Lawrence and sister-in-law Margaret Parkinson were drowned while crossing the 25 Mile Creek in the Rees Valley in 1995 and Kevin and Barbara would very much like to visit the memorial cairn at the mouth of the 25 Mile Creek. They are seeking local assistance to help them achieve this - both Kevin and Barbara are deaf and are unfamiliar with the area. If you have the time, skills or equipment to offer help to Kevin and Barbara on these dates, either by walking with them from Muddy Creek or by offering to drive them by 4WD up the the river, then please contact them at kevandbabs24@gmail.com Many thanks."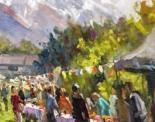 ART ON THE GREEN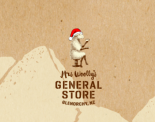 XMAS FOOD ORDERS AT MRS WOOLLY'S
When you order $150 or more by the 30 November, you will automatically get a box of house-made Christmas Fudge.
We're now taking orders online and in-store.
Make your Xmas food order by 30th November and you will automatically get a box of house-made Christmas Fudge.
We're now taking orders online and in-store.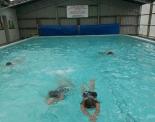 GLENORCHY COMMUNITY SWIMMING POOL
The pool will open on the 1st December!
We will be using the same lock this year therefore if you haven't returned your key to the Trading Post please be honest and pay for the new season and let the girls know your key number.
We don't get a lot of funding for the pool. The cost of the keys pays for the heat pump to keep the pool nice and warm.
A big thank you to Scott and Naomi Coates, Kay Mason, Ann Margaret Aitken and Kyomi for their volunteer help last year.
We are looking for some more helpers this year for taking covers off early morning and put on in evening etc. Please get in contact with Naomi 0274649182 if you're able to help.
CHANGES TO KERBSIDE RECYCLING
From the 1st December 2020, only plastic recycled in New Zealand can go in your yellow recycling bin…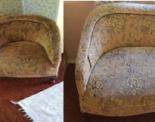 FOR SALE
Antique Tub Suite
Two chairs and the sofa – need re-covered
Available for collection from out at the Oxburn
$300 ono
Email sharon.aitken@xtra.co.nz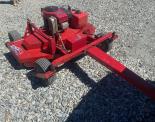 TOW & MOW MOWER FOR SALE
Metalform Tow & Mow Mower
Excellent condition 1500mm cut
Key start with brand new battery
Adjustable cutting heights.  
Goes really well - $2000.00
Contact 0274333007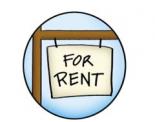 FOR RENT
I have a couple of options available for rent. A Self Contained Hut as well as a Self Contained Bus both available for rent.  Both suitable for single or couple.
Contact Sue 0274429963 for more info.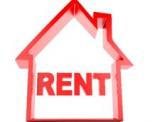 WANTED - ACCOMMODATION
Emma Lange at Glenorchy Country Radio 89.2FM is looking for somewhere to live. I have great tidy habits, am super friendly and caring PLUS reliable and respectful. Importantly I work locally and can provide excellent references. Please call / text 021 1357981 or email otterpud@gmail.com if you're able to assist me in my house hunt! I will be extremely grateful. Thanks from E.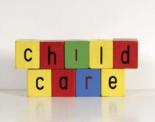 URGENT - CHILD CARE
Urgently looking for a child care option in Glenorchy for a 13 month old baby boy. Open to any suggestions, sharing a nanny etc.
Please contact Charmaine via email charmaine06@live.co.za