Smithy's Noticeboard
Community
Dave Smith aka Smithy is the Big Boss of the Glenorchy Motors - where our PO Boxes are located and also it is the home of our village's NOTICE BOARD. So this is the online version of Smithy's Noticeboard. 
We encourage everyone to use it - these classifieds go miles!
To send your classifieds for publishing please use contact@glenorchycommunity.nz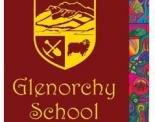 GLENORCHY SCHOOL GROUNDS MAINTENANCE CONTRACT
This part-time position has become available at Glenorchy School. Duties include lawn mowing, spraying and weed eating throughout the season (mid September - mid April).
For further information about the position, please contact the Principal, Paula Miller, at principal@glenorchy.school.nz 
Applications close on Monday 4 October at 4:00pm.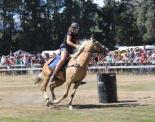 GLENORCHY RACES 2022
We are looking for expressions of interest from people keen to run a stall/food at the Glenorchy Races January 2022.
Calling for evening food options as well.
Please write a letter of application and email to lakesiderugbyclub@gmail.com
Applications close 31 October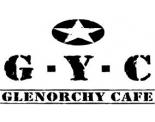 GLENORCHY CAFE - GYC
Hello GY community!
The GYC is opening its doors this week on Wednesday 15th September, and we can't wait to welcome you. We will be offering a range of cabinet food, dine-in meals, and the essential pizza night!
For the time being, the opening hours are:
Monday: CLOSED
Tuesday: CLOSED
Wednesday: 7am – 3pm
Thursday: 7am – 3pm
Friday: 7am – 3pm
Saturday: 7am – 3pm, 5pm - late
Sunday: 7am – 3pm
Keep an eye on our updates on our Facebook page @glenorchycafe, and if you have any questions, please email Richard at richard@kiwibird.co.nz or call the Cafe at 03-442-9978.
We look forward to seeing new and familiar faces come through our doors!!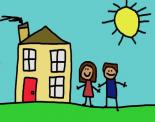 LOOKING FOR A PLACE TO RENT
Rural family moving to the region for new opportunity.
My name is David O'Sullivan, my wife Chanelle and two kids Izzy 9 and Hunter 6 are moving to Glenorchy. We are looking for a 3–4-bedroom house to rent while we look to purchase. Have pets, 2 vizslas, 1 retired heading dog, a gentle 15yo quarter horse called Red and a pet sheep called Sophie.
Any questions please call, email or text David on
0273042400
PARADISE TRUST GARDENING WORKSHOPS
The weekend with Robyn and Robert Guyton is not too far away and if alert levels allow will go ahead as scheduled on 25th & 26th September.
Please be reassured that you will get a 100% refund if the workshops can't go ahead so there is really no risk in booking!
 Also Robyn Guyton has offered to run an additional Workshop on Saturday 2-4pm if enough interest is shown.
HOW TO MAKE YOUR OWN NATURAL CLEANING or SKIN CARE PRODUCTS.
An alternative, easy way to eliminate harmful substances from your home environment!
ROBERT is open to do private ``garden advice style`` visits.   If you fancy a ONE-ON-ONE please let us know.
Please get in contact directly with me to express interest - a minimum of 4 is required for either of those offers.
Have a happy weekend and please get in touch on homegrown.glenorchy@gmail.com or 0275171030.
Cheers Caro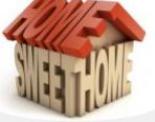 HOME AVAILABLE TO RENT
3 bedroom Glenorchy home available to rent
Large, modern and warm home in Glenorchy with 3 double bedrooms (1 with ensuite), 2 living rooms, bathroom and ensuite, large (unfenced) backyard, small garden shed. Includes unlimited broadband, 2 heat pumps and open fire, washing machine and dishwasher. 6 or 12-month lease available, once at L2. 
All enquiries text 0226357581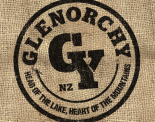 PART TIME COOK POSITION AVAILABLE AT THE GYC
The GYC is opening its doors and is in search of a confident and competent cook to join our small and friendly team. This role will potentially lead to a full-time role. To be considered for this role applicants need: 
Previous experience in a commercial kitchen and can poach an egg.
The ability to work well in a fast-paced environment and under pressure. 
An excellent understanding of food handling and safety.
A positive attitude.
Deliver excellent food consistently.
Must be fluent in English. 
Applicants must have the right to work in New Zealand and be able to work a 7-day roster, including public holidays and weekends. 
Please email your CV and cover letter to Richard@kiwibird.co.nz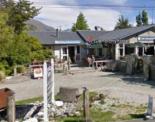 GLENORCHY GENERAL STORE LTD OPENING HOURS
Our opening hours are 9:00am to 6:00pm 7 days per week.
Thanks.
Tim.
LOOKING FOR A GREEN SPACE WITH POWER FOR TINY HOUSE
Hi all, my wee dog and I have a tiny home on wheels and live/work in Glenorchy long term. We're looking for a spot for the tiny house with access to power (essential), and water (ideal). Ideal opportunity for someone with extra unused land. Please contact Anna on 0223502836.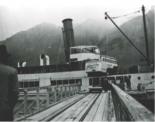 Glenorchy Heritage and Museum Group AGM
Glenorchy Heritage and Museum Group AGM
Thursday 29 July 2021
7pm
Leslie VG's house (41 Xenicus Rise)
All are welcome!
Our current committee have fewer beards than this crew from Kinloch in the 1860's…We might be more fun, too…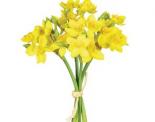 DAFFODIL DAY
Spring is on the horizon with the annual Daffodil Day fundraiser for the Cancer Society.
Bunches are $20 for 20 daffodils that will arrive in GY on Monday 23 August.
Every year thanks to such amazing generosity, Glenorchy has raised between $1500 - $2000 for the Cancer Society which directly supports care for people in our region.
If you're keen on a bunch or 10 this year, please get in touch with Katherine Schuitemaker at katherinejamesschuitemaker@hotmail.com or text 021-929-972 before August 3.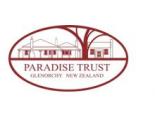 CASUAL HOUSEKEEPING POSITION AT PARADISE TRUST
Casual Housekeeping Position at Paradise Trust
We are looking for a star to join our small team on a casual, on-call basis. We are hoping that there is someone out there who takes pride in their work, pays attention to detail, and is happy to "muck in". You will need to be available at weekends and be flexible with hours. Further opportunities may be considered for the right person.
Please email us at info@paradisetrust.co.nz with details of any relevant experience.
Come and work in our piece of Paradise!