Smithy's Noticeboard
Community
Dave Smith aka Smithy is the Big Boss of the Glenorchy Motors - where our PO Boxes are located and also it is the home of our village's NOTICE BOARD. So this is the online version of Smithy's Noticeboard. 
We encourage everyone to use it - these classifieds go miles!
To send your classifieds for publishing please use contact@glenorchycommunity.nz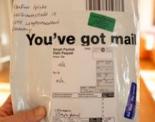 POSTAL SERVICES UPDATE - COVID-19 ALERT LEVEL 4 LOCKDOWN
Postal Services Update for the duration of Covid-19 Alert Level 4 Lockdown
Mail will still be delivered to post boxes
Rural delivery remains the same
For people with post boxes, sorry, no parcel pick-up because… the Post Shop will close    
You can post mail in the box outside, but only things that fit into it of course
The card machine for getting petrol will remain open
These measures have been imposed by NZ Post so please do not shoot the messenger! 
The Post Shop staff are at great risk of becoming a hub for community transmission so we do need to keep them safe as far as we can at this end of the supply chain.
Things may change or develop as time passes and any changes will be notified as soon as possible.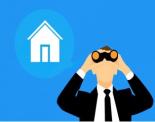 LOOKING FOR A HOUSE TO RENT FROM 25TH-30TH MARCH
Hi Glenorchy Community,
We are a young family of 5 visiting Glenorchy for a month but we have to leave the place we stay in from 25-30 March.
Does anyone have a house in Glenorchy available for rent for these days? Preferable 2 bedrooms or more.
Thank you very much.
 Kind regards, femke
Whatsapp or message; +4526492695.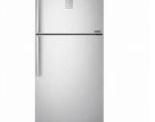 FREE FRIDGE
Surplus to requirements, measures 1.37m H x 30cm W
Definitely not brand new but is in good working order - perfect for a garage beer fridge!
First in first served.
Contact Josie - 022 037 8993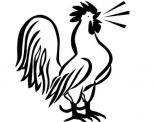 ROOSTERS
It's terminal time of year for roosters. If your flock needs some genetic diversity I've plenty to choose from: red, red and black, and chocolate ripple. There's also one white rooster; but not recommended unless you have covered yards as white chickens are falcon magnets.
Some with rosebud combs, some with hobbit feed (feathers on their legs) and all teenagers from large breeds. They are all moggie mixes with the base breeds being New Hampshire and Orpington. 
Only call if you have a living home as I've already plenty of dead homes lined up in freezers.
Thanks
Joanna 0220 73 2201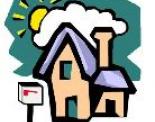 STUDIO FLAT FOR RENT
Studio Flat for rent at Precipice Creek in Family home.
Own private entrance, fully equipped kitchen and bathroom. Warm comfortable flat can come furnished with one double or 2x single beds.
Rental is $290 per week single or $340 for couple.  This includes power (reasonable usage) but not fire wood, phone or internet.  Bond, and two weeks rent in advance.  This space is available from 25th March – 25th October 2020.
This is not a party house we have a young family and run a business from home.
Please call Kelly  034092311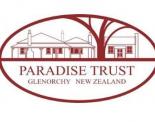 PARADISE TRUST IS HIRING!
Do you want to work in Paradise?
If you are a jack of all trades or an awesome manager, consider yourself a bit of a macgyver, have experience living and working in a remote environment, don't mind getting your hands dirty and your workmates would be really sad to see you go - we want to hear from you!
Positions Available:
Operations Manager (Full Time Live-In)
Maintenance Guru (Full Time - Accommodation options available)
Operations Assistant (Part-Time or on call / as needed)
Check out listing on Trade Me (https://www.trademe.co.nz/Browse/Listing.aspx?id=2571754989&ed=true)
 for more information or drop a confidential email to josie@remarkablyorganised.co.nz.
Applications close 1 April 2020.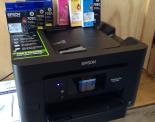 FOR SALE-EPSON COLOUR PRINTER
For sale-Epson Colour Printer (hardly used) copy/ scan / fax
6 Cartridges included still in the boxes valued at $300 for all 6 plus paper.
Asking price:-
$450.00 or nearest offer .
Call Chrissy :-
021 213 2427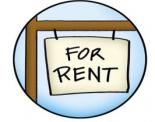 RENTAL PROPERTY AVAILABLE FOR RENT
Tidy 2 bedroom , 2 bathroom, fully furnished house. All you need to bring is your own linen, wifi connection is also available. Lease available from now to end of November 2020. 
For further details contact Steph 027 5500192. or email steph.drader@professionals.nz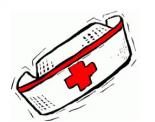 GLENORCHY CLINIC - EVERY WEDNESDAY
Debbie, our lovely Nurse will be at the Glenorchy Clinic every Wednesdays, same time :-)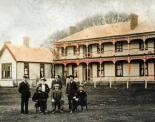 NEW HOTEL CONSENT APPLICATION
A developer, Blackthorn Lodge GY, Douglas Rikard-Bell, has publicly notified his resource consent application to the QLDC to build a large hotel on the old hotel site west of Smithy's Garage. The application can be viewed on the QLDC edocs website under the identifier of RM191318.
The proposal substantially breaches council's height plan which is why it requires consent.
The height of the building is one and a half times the height of the current water tank. It is 11.1 m above the ground level of the water tank.
The hotel building is almost 12 times the size of the old two story hotel.
It is very large (50m x 33m x 10.5m) higher than any existing building and will dominate the sky line of GY. It does not comply with the district plan's prescribed height of 5.5m for visitor accommodation - it's almost twice that and will affect views and intrude into sight lines from many places in GY. We had to comply with the height rules when we built why shouldn't they?
It proposes to use road sidecar parking for guests and only provides 15 car parks on site when the normal requirement is 41 parks.
I believe it is out of keeping with the towns architecture in its present form and that it should comply with the district plan and the community plan and vision.
If you think so too, please submit your view to the QLDC before next Thursday, 12th March, when submissions close. The submission can be short and simple.
If you need help or further information
Please call Bruce Farmer on 0221989109.
I have asked the developer to put profile poles up so you can judge the heights yourselves but he is reluctant to do so.
Bruce Farmer.
"The views and opinions expressed in this article are those of the author and do not necessarily reflect the views of the Glenorchy Community Website Trust."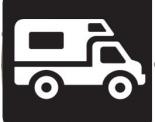 LOOKING FOR A SPACE TO PARK OUR VAN AND USE OF FACILITIES.
Looking for a space to park our van and use of facilities. 
We're a married couple that have just began working in Glenorchy. We live in a small van and are looking for somewhere with a shower and toilet at a minimum, ideally a kitchen too.
Please get in touch on 022 154 1276.
 Many thanks
 Laura & Will.
LARGE DOUBLE BEDROOM AVAILABLE TO RENT
A large double bedroom available to rent early April
In a quiet 2 bedroom house in Glenorchy
Fully furnished 
Perfect for a single person or a couple
1 bathroom
No pets
No smoking
$270/week incl. bills
Please contact Agi for further details or to view the house on 0223438215