Smithy's Noticeboard
Community
Dave Smith aka Smithy is the Big Boss of the Glenorchy Motors - where our PO Boxes are located and also it is the home of our village's NOTICE BOARD. So this is the online version of Smithy's Noticeboard. 
We encourage everyone to use it - these classifieds go miles!
To send your classifieds for publishing please use contact@glenorchycommunity.nz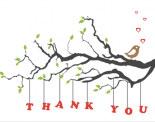 THANK YOU!
A big thank you from Enviro Glenorchy to all those who helped with the clean-up– surprisingly there wasn't too much rubbish and we think that's because there are a lot of good people in Glenorchy who are picking up rubbish on their regular walks!
So probably a big shout out to all of Glenorchy for taking such pride in our environment!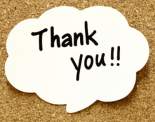 THANK YOU!
A huge thanks to the Glenorchy community for having the crew in your neighbourhood and your homes over the last couple of months.
Until next time… thank you!
Belinda
BELINDA PFLAUM I 
ACCOMMODATION CO-ORDINATOR | 'GEMINI'
DWTT PRODUCTIONS LTD 
 | 
AOTEAROA NEW ZEALAND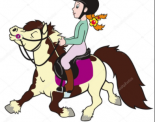 RIDING LESSONS
Our Children's beginner Riding lessons have been such a hit that we will continue next term! We have had a fantastic response with 16 riders, even 2 kiddies coming all the way from Queenstown. Our riders are all growing in confidence and doing so well. With more daylight hours and hopefully a bit warmer weather we will be able to move more group lessons to after school with just a half day of lessons on Saturdays from Mid August.
If you are interested in signing up for our next 6 week block drop me an email info@glenorchypeaks.com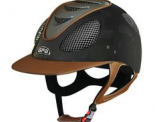 RIDING HELMETS SAFETY TESTING?
To all horse riders in Glenorchy:
Regulations and safety requirements in NZ are changing on riding helmets.
A locally known, Dunedin based rider Desiree Bond, who has done a lot of research with riding helmets in the NZ market, would like to come up to Glenorchy around Queens Birthday weekend with a supply of helmets and offer fittings and choices to the Glenorchy riding community. 
She would just charge 10.00 to do a professional fitting (to help cover travel costs from Dunedin).
As there are quite a few children riding in the district and also adults, this could be a great opportunity to upgrade. 
"You can mend broken bones but you can't unscramble brains!" 
Nothing is set in concrete as we need to see if there was enough support for Desiree to come.
Please let us know if you would be interested on vladka@truetravel.co.nz or info@high-country-horses.co.nz
The Glenorchy Riding Club Committee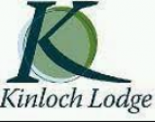 TWO JOBS AVAILABLE!
Two Full Time seasonal roles have come up at Kinloch Lodge and the Trading Post. 
We would always love more locals in our team.  We are looking for people to join us who have similar values to ours.
Our Values:
Intelligence, Relevance, Thoughtfulness, Community, Environment and Fun
Full Time Chef
Kinloch are urgently looking for a fulltime lunch and evening chef.  This is a full time permanent live-in role.  5 days per week with extended holiday periods in the off season available if desired.  
We are seeking someone with a growth mindset, keen to be part of the ongoing creation and re-creation of a destination restaurant at Kinloch and our Glenorchy Trading Post.
For more details or to enquire, please contact John on 0275867233 or yetiglover@gmail.com
Full Time Trading Post and Lake House Sales Person
We have a full time or shared role at the Trading Post  and Lake House.  Barista experience would be an advantage though training can be given.  A passion for natural living, good food and coffee and 'our area in general' is essential.  This is a fun and busy role.  If interested contact Toni on 0274056320 or email toniaglover@gmail.com.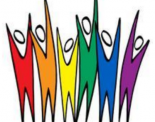 SINGING GET TOGETHER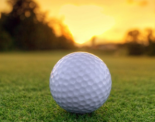 TWILIGHT GOLF
Twilight golf is starting again Thursdays at 6pm onwards for February and March. 
For details contact Sue sue.veint@hotmail.com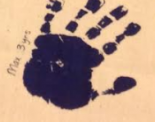 GY PLAYGROUP FUNDRAISER
Glenorchy Playgroup is selling these LOVELY TEA TOWELS as a FUNDRAISER.
1 for $15
2 for $20

They will be selling them at the Trading Post market this Sunday (weather dependant) or contact Kay on 0220251579.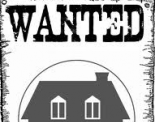 HOUSE FOR RENT or TO BUY, WANTED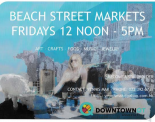 QUEENSTOWN BEACH STREET MARKETS
Queenstown Beach Street Markets, Every Friday, 12pm-5pm. Local arts, craft, soap, winter ware, jewellery, painting etc.
New stallholders and buskers welcome, details please contact 0223926738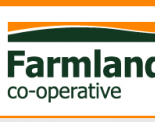 HORSE FOOD DELIVERY TO GLENORCHY
Farmlands Ltd Cromwell branch are proposing a monthly delivery service to Glenorchy on the last Thursday of each month.
This is great news as they are suppliers of a huge range of competitively priced animal feeds, remedies, general and farm hardware.
It will be dependent on having a minimum load of 1 tonne, but if we all plan around the end of the month we will all win. There will be a $10.00 freight charge per order, whether its one item or 20.
For more details phone Caroline at Farmlands 03 445 0174. She is also very knowledgeable in matters equine.