Smithy's Noticeboard
Community
Dave Smith aka Smithy is the Big Boss of the Glenorchy Motors - where our PO Boxes are located and also it is the home of our village's NOTICE BOARD. So this is the online version of Smithy's Noticeboard. 
We encourage everyone to use it - these classifieds go miles!
To send your classifieds for publishing please use contact@glenorchycommunity.nz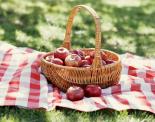 FREE! BEAUTIFUL COOKING APPLES!
Come and pick your own!
Ready now on the tree in the community reserve on Invincible Drive.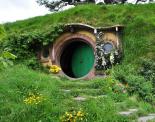 WEE HOUSE STILL WANTED
SELLING or LETTING YOUR WEE HOUSE?
Just wondering if there is anyone out there...
that might be thinking of selling their wee house, in or near Glenorchy - two, maybe three bedrooms...?
Alternatively, would consider renting/looking after one of the many holiday baches/cottages... Happy to vacate around holiday times if needed :)
There would be a small non-moulting fully house and yard trained dog along with a wee child.
Please text me 027 444 5069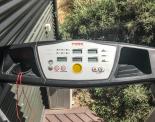 TREADMILL FOR SALE
IN GOOD CONDITION
In good condition, looked after. Max speed 10kph.
Offers over $200 please.
Located in Glenorchy, happy to transport to Queenstown.
Contact Vladka 027 680 4747.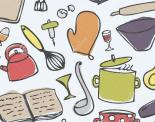 GLENORCHY KITCHEN SITUATION VACANT
PART TIME POSITION AVAILABLE AT GLENORCHY KITCHEN
Two days per week (Sun & Mon)
Early start (5am) - early finish (10am-ish)
Great pay and flexibility!
Contact Monica - 027 3620271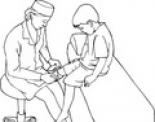 NURSE CLINIC SCHEDULE - IMPORTANT AMEND
With Debbie's apologies and an explanatory missive attached, please be advised of amended Nurse Clinic visiting times as follows:
Wednesday February 7th 10am - 1pm    -   as usual
THURSDAY    February 15       11.00 – 1.00
THURSDAY    February 22       11.00 – 1.00
THURSDAY    March  1st          11.00 – 1.00
THURSDAY    March 8th          11.00 – 1.00
THURSDAY    March 15th        11.00 – 1.00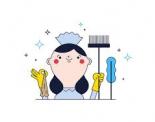 HOUSEKEEPER-CLEANER AVAILABLE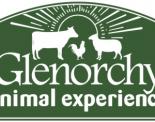 SITUATION VACANT - GLENORCHY ANIMAL EXPERIENCE
Part-time position available
in customer service and general farm work.
If you are energetic, enthusiastic, and have some farm experience we'd love to hear from you.
May suit young person willing to learn.
We offer:
approximately 20 hours per week;
we can help with accommodation for the right person.
Interested?
Come and see us at Glenorchy Animal Experience, 225 Glenorchy-Paradise Road or contact us:
info@glenorchyanimalexperience.co.nz
021 2527753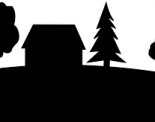 LOOKING FOR A RENTAL
LOOKING FOR A RENTAL WHILE WE BUILD
We are a mature, professional couple looking to rent a house for 6-12 months while we build near Glenorchy. We are hoping to be able to move down early in 2018, but don't have a fixed date yet. We'd prefer an unfurnished house, at least 2 bedrooms. Don't mind if it is out of town; given the pressure on the rental market we are prepared to look at anything. We do have a dog – huntaway/border collie cross – so a fence would be good!
GLENORCHY GOLF CLUB TWILIGHT GOLF
Starting 2nd November every Thursday evening at 6pm until the end of March.
For November only anyone wanting to learn can come along at 5.30 for free tuition.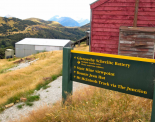 GY BATTERY ASSN AGM
The Glenorchy Battery Association AGM will be Held at 7.00 pm on Thursday the 28th of September at the Bold Peak Lodge in Glenorchy.
The Glenorchy Battery Association is a Sub. Committee of the Glenorchy Community Association and for several years has been working toward getting the Glenorchy Scheelite Battery back up and Operating.
Agenda :  Election of Officers 
            :  Discussion on Where We are at with the Re-In-statement of the Dam.
All New Members and those Interested are welcome to attend.
Thank You:
Paul Hansen
Secretary GBA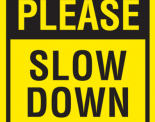 PLEASE SLOW DOWN!
Dear all,

Here's a special request for those of you visiting and living in and around Glenorchy. As most of us know we have to share the roads in and out of town. If you find people, prams, bikes and horses on the road, please slow down and give them some room. It might say 100 km/ hour on the road signs, but that's just dangerous. Thanks in advance and happy sharing!
Jax