Smithy's Noticeboard
Community
Dave Smith aka Smithy is the Big Boss of the Glenorchy Motors - where our PO Boxes are located and also it is the home of our village's NOTICE BOARD. So this is the online version of Smithy's Noticeboard. 
We encourage everyone to use it - these classifieds go miles!
To send your classifieds for publishing please use contact@glenorchycommunity.nz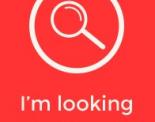 SITUATION WANTED
LOOKING FOR PART TIME WORK
Hi there,
I am looking for part-time work in Glenorchy. I am available to help with yard work, gardening, house cleaning, dog walking, and nannying. I have my own car and a great work ethic. Please email me if you, or anybody you know, is looking for some help around the house! saccomannosamantha@gmail.com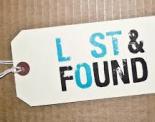 SERVICE IQ ASSIGNMENT FOUND
A ServiceIQ assignment was left unattended at Mrs Woolly's General Store 30/10/2018.
If it's your hard work you may want to collect it from the counter :-)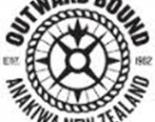 OUTWARD BOUND WORK WANTED
Hi, I'm James Glover. I need to raise over $3000 towards Outward Bound that's occurring next year in April. I'm happy to offer work like wood splitting/stacking, lawn mowing, lawn mower repairs and other jobs likes dog walks. Will happily help with anything handy over the weekends and summer school holidays.
Contact me at yetiglover@gmail.com, or call me at Kinloch Lodge (03) 4424900
"Better people, better community, better world"
Outward Bound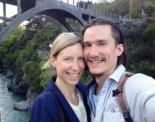 ACCOMMODATION WANTED
Good evening
My wife Kaia and I are a NZ Resident couple from Hungary and are looking for long term accommodation in Glenorchy. We are writing to you because we would like your help so that we soon can realise our dream!
We've been living in Queenstown for 14 months but now we really feel the time has come to establish stronger relationships with Nature and with our friends from our awesome community (Ayumi & Olly, Bobbie, Sarsha, Caro & Brahmananda and more).
I'm an Architectural Graduate, permaculturist, musician, and I work for Team Green Architects. Kaia is a certified permaculture designer and brilliant gardener, a fashion designer and manager, and runs her own all-natural beauty care business, KAIA'S Naturals.
We are ready to move immediately (one month notice with our current place) and we would appreciate any offer. We would like to maintain the privacy of our potential landlord and that of ours though, so a self-contained unit is certainly preferable. The owners will not only benefit directly from our (especially Kaia's) gardening skills and knowledge but also from our fun, respectful and relaxed company!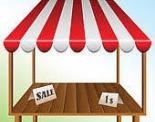 GLENORCHY RACE DAY STALL APPLICATIONS
CALLING ALL STALL HOLDERS
Are you interested in having a stall or fundraising at the Glenorchy Races – Saturday 4th January 2020? 
If you are, please send a letter to the Lakeside Rugby Club by 5th November: 
email to Brylee  brylee90@hotmail.com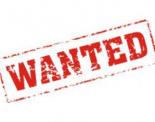 OFFICE/DESK SPACE WANTED
Hello GY!
I've recently moved to town and am looking for a desk or office space to work from locally three or four days a week. I am self-employed with my own organising and administration support business and I also contract to various businesses.
I don't mind sharing and am happy to pay in time towards your business or negotiate $$.
Thank you in advance!
Josie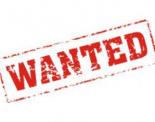 ACCOMMODATION WANTED FOR A SCOT :-)
I am from Scotland and will be working in Glenorchy and so I am seeking some accommodation long term. A room would be perfect :) I am a non smoker, and a very respectful person. There would be no issues at all.
I arrive in Queenstown today.
Please email djlaing24@hotmail.co.uk.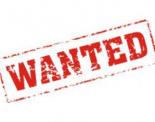 HOUSE/SLEEPOUT/CABIN/ROOM WANTED
My partner and I are going to be working in Glenorchy and are looking forward to being a part of this beautiful community.
We are looking for a house/sleep out/cabin/room to rent for a six month term starting around October 16th, with a possibility to extend.
Please email us at serraerdem@gmail.com or call us at 027 5169052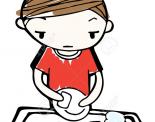 SITS VAC
SCHOOL KIDS' OPPORTUNITY
Want to earn some pocket money over summer???
We are looking for a couple of kids to do dishes in the evenings from November through to March.
1 or 2 nights a week from approx 6 - 8 pm.
Great pay and work experience!
Contact Monica on 027 3620271 if keen :-)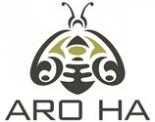 AROHA SITS VAC
Full time Housekeeper @ Aro Ha Wellness Retreat
Position Responsibilities
Daily housekeeping of guests rooms, all guest facilities and staff areas including spa building
Managing and working in the Aro Ha laundry
Knowledge and understanding of effective cleaning methods and techniques using eco friendly products
Attention to detail and high standards of cleanliness to maximize guest satisfaction
Administration tasks associated with Housekeeping
Guests laundry as required
Adhere to all Health & Safety standards
Organization and maintenance of inventory/stock
Ordering supplies as required
Ability to consistently motivate and uplift those around you.
Other various tasks as assigned
An eye for detail and ability to multi task
Physical requirements 
while performing the duties of this job: the employee must be able to work in a physically demanding environment; maneuver on uneven ground; stand for long periods of time; regularly lift and carry bags and bundles of linen, reconfigure guest rooms, lift, bend, carry, load and unload laundry in and out of commercial washing equipment. 

You must be legally able to work in New Zealand
To apply, please submit the following to reception@aro-ha.com by 15 October 2018:
Cover letter
Current Resume with references
Passport size photo & copy of driver's licence or passport showing valid work permit if required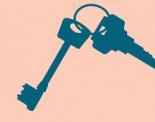 HOUSE/ROOM NEEDED
Hello Glenorchy!
My partner and I are going to be working in the area and are excited to be a part of the Glenorchy community. We are looking for a room/house to rent for a 6 month term with a possibility to extend.
We will both be working full time, so not looking for a party house. We are respectful, quiet, and enjoy keeping a clean space. 
We are looking for accommodation that would start around the 15th of October.
Please email us straight away if we seem like a good fit!
Thank you for looking at our post and we are looking forward to being a part of this beautiful community.
Thank you!
Mel and Zach