Smithy's Noticeboard
Community
Dave Smith aka Smithy is the Big Boss of the Glenorchy Motors - where our PO Boxes are located and also it is the home of our village's NOTICE BOARD. So this is the online version of Smithy's Noticeboard. 
We encourage everyone to use it - these classifieds go miles!
To send your classifieds for publishing please use contact@glenorchycommunity.nz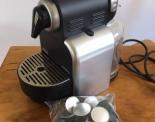 FOR SALE
Nespresso Coffee Maker and Brand New Massage Mobile Table for sale!
Delonghi Nespresso machine with cups. We bought it online but never used it, $80.00.
Mobile massage table bought online. Brand new and still in the box. $100.00
For more information, Please contact:-
Jax
Phone:- 021-1477005 OR
email:- jakobien.bruin@ gmail.com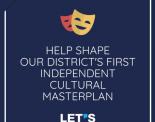 THREE LAKES CULTURAL TRUST 'FIRST INDEPENDENCE MASTERPLAN'
"Three Lakes Cultural Trust is developing the district's first independent Cultural Masterplan, and your input can help develop an arts and culture strategy reflective of our communities' needs and goals.  As part of the public consultation process, we are holding a drop in session  to get the community's feedback on the emerging findings. The Glenorchy session is on Tuesday, May 28th, 6.30pm at Camp Glenorchy in the Humbolts Room.  If you're interested in coming along, check out the QLDC website https://www.qldc.govt.nz/your-council/your-views/cultural-masterplan/ and register for the session in Glenorchy (or one of the others!) and fill in a short survey"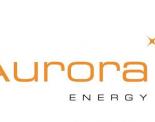 INVITATION TO GLENORCHY COMMUNITY MEETING
Please join Aurora Energy CEO Richard Fletcher and the Executive Leadership Team for a community meeting in Glenorchy on Tuesday 4th June. The meeting will be an opportunity to discuss plans around the electricity supply to the area, explain the role the generator plays in providing back-up power and answer any questions you may have.
We'd like everyone who is interested from the Glenorchy community to attend. If you know anyone who would like to come, please feel free to share this invitation with them.
WHEN:   Tuesday 4th June 2019
TIME:      5.45pm – 7.00pm
WHERE:  Camp Glenorchy, 42 Oban Street
Coffee/Tea/Juice and biscuits will be provided
For seating and catering purposes please RSVP to
 karen.melville@auroraenergy.co.nz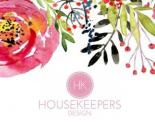 HOUSEKEEPERS INVITE
Drop around to 20 Lochburn Ave for a glass of bubbles and nibbles on Thursday 16th May with House Keepers Design. Stay four minutes or four hours- buying optional!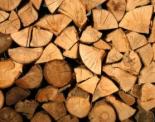 FIREWOOD FOR SALE
Would anyone like to split a truck load of firewood (3 cubes each) delivered from Queenstown?
The minimum that can be delivered is 6 cubes and we can't use that much.  The price for three cubes delivered is $420.             
Please contact Scott at shamill360@yahoo.com if interested.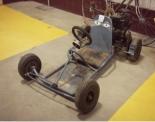 WANTED GO CART PARTS FOR A SCHOOL PROJECT
Hi, I am looking for a small Go Cart Engine for a school project,
it would be greatly appreciated if the motor runs. Also, if you have some old steel and a old seat that would great.
Thankyou.
kind regards,
Tane phone.02108123158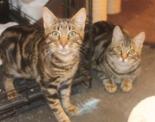 HAVE YOU LOST YOUR CAT/CATS?
5 Cats found in Glenorchy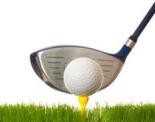 GLENORCHY GOLF CLUB
Glenorchy Golf Club Honesty box Robbed.
It's with great sadness that I feel that the community should know that we have a thief in town. The honesty box at the golf club was again broken into last night,( the second time in 2 months) . The incident must of taken place after 6 pm as I personally saw in tact at that time, when the netballers were arriving for training. Although it isn't the toughest of padlocks, a tool such as a jimmy bar must have been required, so I can only presume it was a local not a tourist. 
If anybody has any information, I'd like to hear from you, 
Regards
Peter Davies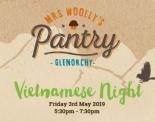 MRS WOOLLY'S LATEST FOOD TRUCK MENU
YUMMY, Mrs Woolly's gone Vietnamese this Friday 3rd of May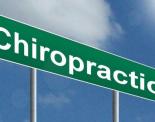 CHIROPRACTIC CARE
Chiropractic Care available in Glenorchy
Welcome to Aspiring Chiropractic! The clinic will open on the 1st of May 2019 and will offer chiropractic care and massage therapy in Glenorchy. To celebrate its opening, the clinic will be offering FREE INITIAL APPOINTMENT ON ACC, 50% OFF PRIVATE INITIAL APPOINTMENT and $15 OFF 60 MINUTE MASSAGE during the whole month of May 2019. Please visit www.aspiringchiropractic.com for more information. aspiringchiropractic@gmail.com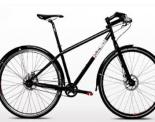 WANTED
Looking to buy a Kids Second Hand Bike
for a 9 year old.
Please text Rachel on 021- 2418447.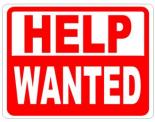 WANTED
Can You Help with a Home to Rent? 
Sigourney and Tom are expecting twins and need a place to live in Glenorchy from June or July onwards. Long term preferred.
Will consider anything so please get in touch if you can help.
Phone Sigourney 0274509660 or
Christine Kelly 0274427036 or
email christinekelly@runbox.com