Smithy's Noticeboard
Community
Dave Smith aka Smithy is the Big Boss of the Glenorchy Motors - where our PO Boxes are located and also it is the home of our village's NOTICE BOARD. So this is the online version of Smithy's Noticeboard. 
We encourage everyone to use it - these classifieds go miles!
To send your classifieds for publishing please use contact@glenorchycommunity.nz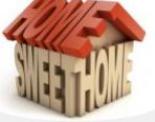 LOOKING FOR A ROOM TO RENT
Hello everybody, my name is Catalina and I am looking for a clean and tidy place to live until the start of June.  
I have a full time job in GY so I work from 10am to 5pm almost every day.
I am looking for a room with access to facilities (toilet/kitchen) for something up to $150 and I would love to help to keep the place in the best condition.
 Thank you in advance and please get in touch: Catalina - 021 135 2277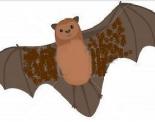 LONG TAILED BAT SURVEY
February 2020:   dates will be confirmed at short notice
It's that time of the year again! Looking at running the survey over two consecutive warm and calm nights in the next few weeks. 
Meet at GY DOC office, bring warm clothes, headlamp, snack, drink, walking shoes and high vis vest if you have one. Every person will walk a slow 4kms on the Routeburn or Dart or Rees roads.
Usually we are back to Glenorchy at 11- 11.30pm or a bit later.
We need one car between two people both with a valid licence. Please let us know if you would like to join us. You can contact Sandra at:
sbarnaba@doc.govt.nz or 0276042287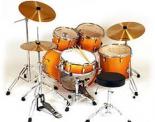 WEST AFRICAN PERFORMANCE GROUP
Master African Drummer Robert Koffie Fugah is set to rock the streets of GY this Waitangi Day, and you sure as hell don't want to miss out!
Koffie, as he is fondly known, is from Ghana, west Africa and has been living in Dunedin since 2013, teaching traditional African drum and dance across NZ.
He's popular for his energetic stage and street performances and a charming smile that is sure to keep you coming back for more!

Watch this legend in action along with his fantastic Kadodo West African performance group this Waitangi Day at the Glenorchy Café garden from 4.30pm **subject to favourable weather conditions** Koha invited :) 
For more information about Koffie and to book in a workshop with him, visit https://www.kadododrumanddance.co.nz/experience.html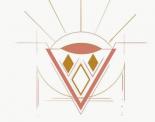 WELLNESS AND RELAXATION MASSAGE THERAPIST
Kia Ora,
I'm Jessie, A Qualified Wellness & Relaxation Massage Therapist. (Dip level 5)
Certified Crystal Practitioner (Phoenix light foundation)
2nd Year Kinesiology student (Touch for health) and Reiki student.
I have set up a clinic space at my home in Glenorchy and I'm now taking bookings from Mondays to Saturdays. Please contact me for more information regarding time, cost and availability.
*Services include*
Restorative Relaxation  
Restorative Pre/Post Pregnancy
Deep Tissue
Tension Release
Hot Stone
Palliative Care touch
*Energy modalities*
Intuitive Crystal Healing
Chakra Balance
Attunement Touch therapy
Oracle card reader
*Additional*
I offer mobile chair massage great for those working from home office.
minimum 20 mins 
We all enjoy being at our best. So go ahead, take some time out to treat Yourself & boost your energy at the same time"
Feel free to contact:-
Jessie 021-02622386
email:- jessie.cornell2020@gmail.com."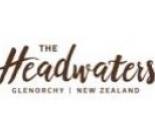 RETAIL GENERAL ASSISTANT
Calling for a Retail General Assistant
Surrounded by spectacular mountain terrain, Camp Glenorchy, together with Mrs Woolly's Campground and Mrs Woolly's General Store, is located just a 40-minute drive from Queenstown.
Mrs Woolly's General Store, our busy General Store has a little something for everyone, from handcrafted coffee and speciality foods to beautiful New Zealand gifts.
The Opportunity
Are you someone who likes to change it up? We want to hear from you - we are looking for a Retail Assistant who will create a positive experience for our customers.
This is a full time position, with competitive market rate of pay.
About You
Genuine passion for customer service with a "Count on Me" and teamwork attitude
Customer service experience is essential
Excellent communicator with strong interpersonal skills
Enthusiastic, self-motivated and positive individual
Immaculate presentation and professional grooming standards
Ability to work a flexible roster, including weekends,  public holidays and evenings  
Legally able or ability to attain the right to work in New Zealand
Please email a cover letter, your CV, and contact details to jobs@TheHeadwaters.co.nz    OR  call in and see us at Mrs Woolly's Store.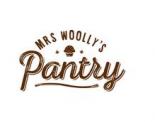 COOK
MRS WOOLLY'S PANTRY - COOK
Mrs Woolly's Pantry is part of The Headwaters business, a new concept in hospitality and retail that seeks to serve as an example of sustainable tourism. Mrs Woolly's Pantry provides food service to Camp Glenorchy, Mrs Woolly's General Store, our mobile food trailer and out-catering.
The Headwaters features Mrs Woolly's General Store and the newly built Net Zero energy Camp Glenorchy which are located in the beautiful rural community of Glenorchy, a 45-minute drive north of Queenstown. Mrs Woolly's General Store offers a wide range of fresh, healthy takeaway food, as well as a curated selection of groceries, gifts and outdoor gear.
All profits from The Headwaters benefit the local community through the Glenorchy Community Trust.
We are seeking an enthusiastic cook who has:
A passion for learning how to prepare delicious, beautiful, healthy food, every day
Natural organizational skills, quick hands and a desire to achieve excellent results
Experience in commercial kitchens and food preparation is preferable
Enthusiasm for upskilling and learning new things
Excellent communication skills
High standards of food hygiene
Flexibility with working hours, last-minute requests and responding to customer needs
New Zealand Residency or holder of a current New Zealand Work Visa.
Does this sound like you?  Are you excited about being part of an organisation whose goals are environmental, financial and community sustainability?  Then we want to hear from you.
Well-appointed staff accommodation may be available in Glenorchy for the successful applicant.
Please send your CV, visa status, and a cover letter to: jobs@theheadwaters.co.nz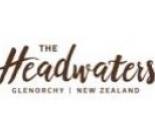 KITCHEN ASSISTANT
Full time kitchen assistant position available at The Headwaters.
Must be available to work weekends and occasional evening work may also be required.
High level of organisational skills and work ethic required, previous experience preferred but not essential as training will be provided.
Role includes cleaning, organising kitchen stock and basic food preparation
Please contact us at jobs@TheHeadwaters.co.nz or apply within at Mrs Woolly's General Store.
QUEEN SIZE BED FRAME
Looking for a gently used queen size bed frame and maybe even a TV table
Please contact us :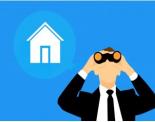 LOOKING FOR A HOUSE TO RENT
Hi,
Zenzi and Joe are looking for a house to rent, long term – locals expecting their first baby in May.  Willing to consider short term options. If you know of someone or have a place you're considering renting out, any information would be much appreciated!
Please contact:-
Zenzi 021-0640242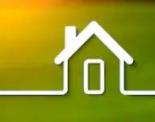 ROOM FOR RENT
Hi, 
We are a belgian-french-canadian couple in our 30s' who are looking for a room to rent in Glernorchy. We are very respectful, tidy and quiet. We lived already with family and children and we can help with cleaning - household and other needs.
Aurélie will work at The Trading Post full time. And Daniel is a software developer who's working for Toronto online. It would be great to find a place where to work for him : a simple desk with electricity and a wifi connexion. He will work 5 days per week from 8-9am to 4pm and can rent a small place in your house if you have that. 
Contact us 021 224 3747
LIBRARY SURVEY
Over the next two weeks Council is surveying the community about library use and how libraries are evolving in the future. They are especially interested in the voices of our rural libraries (i.e. us!) so knowing many of you are often visitors to the library, it will be really helpful if you could add your input to the survey. There are a few paper copies at the library too,  but if you have the time to fill this out online, it's probably the easiest and fastest way to get your info in to everyone.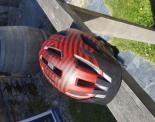 LOST AND FOUND - KIDS HELMET
Lost and found kid's bike helmet at the Trading Post. Free to a good home if not pick up in the week. 
Cheers,
Max