Smithy's Noticeboard
Community
Dave Smith aka Smithy is the Big Boss of the Glenorchy Motors - where our PO Boxes are located and also it is the home of our village's NOTICE BOARD. So this is the online version of Smithy's Noticeboard. 
We encourage everyone to use it - these classifieds go miles!
To send your classifieds for publishing please use contact@glenorchycommunity.nz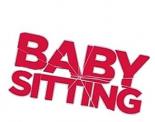 BABYSITTER AVAILABLE
Qualified teacher and school counsellor available for casual work.
Call Anna on 022 585 9816.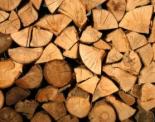 FIREWOOD
Looking to split a firewood delivery. 
Seasoned beech $155 per cube from Highlander Firewood. $90($45 each) delivery.  6 cube minimum (I'd like 3).  Please let me know if you'd like 3 or more cubes and I'll arrange. 
Scott:  shamill360@icloud.com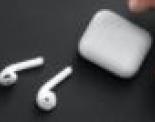 LOST - EAR POD IN ITS CASE
LOST - One EarPod in its case somewhere between GY Cafe & the golf course on the weekend of 6th/7th February. 
Bought only the week before with summer job savings :( 
Would love it back if you have seen it - could be dropped into the GY Cafe (Wed-Sun).
Thanks
ACCOMMODATION WANTED
I am looking to start a new job in Glenorchy soon. I am after some accommodation asap (preferably self contained.)
Tidy and respectful, can provide references if necessary.
Please contact me on 0279517356 if you may have something suitable!
Thanks,
Gemma.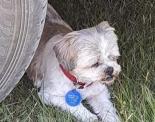 LOST
Grey and white shih tzu dog from a campsite near the Cosy Dell gravel quarry. Elderly and deaf the small hound is 14 years old. If you see her please call David on 027 696 9657. Many thanks.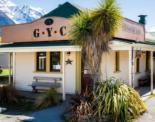 Glenorchy Cafe
Glenorchy Cafe - now hiring for the summer
Full-time positions available:
Duty Manager / Barista
Chef de Partie
Part-time positions are also available for Front of house and Kitchen staff.
Good times and good rates for good people!
If this sounds like you, email gycafe2020@gmail.com or pop into the Cafe.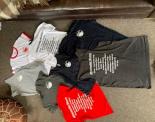 RACEDAY 2021 - T-SHIRTS
Glenorchy Netball Club are selling races 2021 t-shirts.
Available from the Glenorchy Hotel on Friday the 1st from 7.30pm and at the Races on the 2nd.
Variety of colours and sizes available.
T-shirts and Singlets $30 each and Bucket Hats $20 each.
All proceeds go to the Netball Club and paying for the upcoming Netball Season.
Contact Michelle for pre orders on 0278497453, t-shirts will only be held if payment has been received.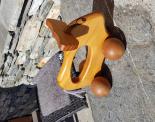 FREE
Free for anyone who wants to collect from 60 Coll Street ;-) Message Sharon 0275530133 to view/bags/collect.
-Brother MFC-91 40CDN lightly used. New Black, half-used C, Y and M cartridges
-Framed (damaged) shark photo good for a games/kids room
-Dress jewellery/kids' dress-up bling
-Glass lid box (for display/jewellery storage)
-Lots of funny little hearts for fun
-Ari Seth Cohen's take on how to age gloriously (soooo not me!)
-Moose massager (needs a willing operator! Hmmmmm)
-Laminator A4, with a few pouches
-Office tidy with some office-y bits and bobs. A bit dinged up but still useful
-Coathangers x 10
-Slik tripod, a bit dusty (i.e. seldom used!!!) and with one foot-pad missing. Very light :-)
-Yates compost-maker - I HATE gardening!
-Crafty little storage box thingy
Apart from what I've managed to photograph, there are some art supplies, a slightly weathered outdoor umbrella and assorted other maybe useful-to-someone bits and bobs.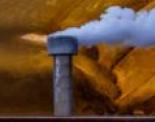 CHIMNEY CLEANING
NEED YOUR CHIMNEY CLEANED?
We will be in the area and available 23rd/24th December
$95 inc GST for a chimney sweep and a fire box inspection.
All chimneys are cleaned from the ground up so no need to get on the roof.
For enquiries or to book contact Andy on 027 460 5997 or
have a chat to Alan Temple 027 537 5741
STUDIO AVAILABLE TO RENT
Fully furnished studio available to rent in Precipice Creek. 
$290 p/week including power and gas.
Sorry, no pets.
Phone/text Matt 022 044 0065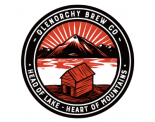 ANOTHER (BEER).. YEAR OLDER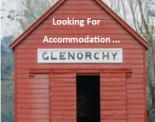 LOOKING FOR ACCOMMODATION!
I am looking for a place to rent from middle of December over summer, maybe even longer. I will start working right after xmas and be interested in any tiny house, caravan, cabin place that is available.
Give me a call or text: 0277578560!
Elli