Smithy's Noticeboard
Community
Dave Smith aka Smithy is the Big Boss of the Glenorchy Motors - where our PO Boxes are located and also it is the home of our village's NOTICE BOARD. So this is the online version of Smithy's Noticeboard. 
We encourage everyone to use it - these classifieds go miles!
To send your classifieds for publishing please use contact@glenorchycommunity.nz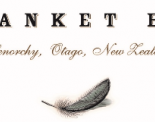 BLANKET BAY POSITION
Laundry & Room attendant required
Needs to have experience in a similar role, an eye for detail and a keen work ethic, position involves shift and weekend work.
This is an exciting opportunity to be part of an internationally recognised and award winning luxury lodge with a 'family' work culture and for those who love the outdoors and a balanced work/play lifestyle. 
Please send applications with a cover letter, full C.V. and current references to: anna@blanketbay.com or phone 441 0115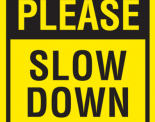 PLEASE SLOW DOWN!
Dear all,

Here's a special request for those of you visiting and living in and around Glenorchy. As most of us know we have to share the roads in and out of town. If you find people, prams, bikes and horses on the road, please slow down and give them some room. It might say 100 km/ hour on the road signs, but that's just dangerous. Thanks in advance and happy sharing!
Jax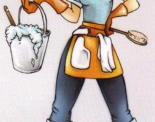 CLEANER WANTED - GOOD RATE OF PAY
Weekend cleaner required on a casual contract immediate start.
Fixed term contract from October 1st to March 30th Must be willing to work Sundays and some Saturdays. 9.30 -10am start 2 -4 hrs per day.
No cleaning experience required but a high standard expected.
Please contact Kelly for more information 03 4092311 or email info@glenorchypeaks.com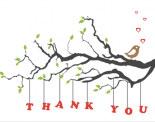 THANK YOU!
A big thank you from Enviro Glenorchy to all those who helped with the clean-up– surprisingly there wasn't too much rubbish and we think that's because there are a lot of good people in Glenorchy who are picking up rubbish on their regular walks!
So probably a big shout out to all of Glenorchy for taking such pride in our environment!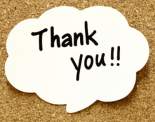 THANK YOU!
A huge thanks to the Glenorchy community for having the crew in your neighbourhood and your homes over the last couple of months.
Until next time… thank you!
Belinda
BELINDA PFLAUM I 
ACCOMMODATION CO-ORDINATOR | 'GEMINI'
DWTT PRODUCTIONS LTD 
 | 
AOTEAROA NEW ZEALAND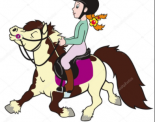 RIDING LESSONS
Our Children's beginner Riding lessons have been such a hit that we will continue next term! We have had a fantastic response with 16 riders, even 2 kiddies coming all the way from Queenstown. Our riders are all growing in confidence and doing so well. With more daylight hours and hopefully a bit warmer weather we will be able to move more group lessons to after school with just a half day of lessons on Saturdays from Mid August.
If you are interested in signing up for our next 6 week block drop me an email info@glenorchypeaks.com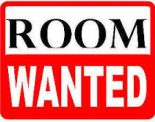 ROOM/LAND FOR RENT NEEDED
Long term couple from NZ/AUS looking for house to rent. Also open to cabin, caravan, detached building. Rural would be good. Both working.  Also looking for land for lease long term 2-10 acres. 
Very handy couple both from farms also mechanics. 
Please contact Aali 0274260806 
Thanks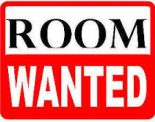 ROOM FOR RENT NEEDED
We are a young couple already working in GY, (Dart stables and Done-Rite) unfortunately the place we are staying will have new workers moving in soon so we need to find a place asap. Can contact Leanne on 0211465494. Thanks :)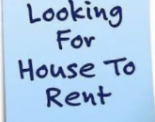 ACCOMMODATION WANTED
Hello Glenorchy
We are a young married couple from Austria relocating to Glenorchy.
We are looking for a long term accommodation (studio, 1 bedroom house) from the 1st of August. If you have an accommodation available around these dates please feel free to contact us on orianne.meiller@gmail.com
Thank you very much in advance for your help, we look forward to being part of Glenorchy´s community.
Orianne and Andreas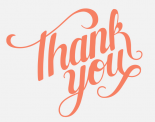 THANK YOU!
Radka and Alex would like to thank the wonderful GY community for looking out for them during their quest to find a home for their growing family.
Their dream came true and they will be moving into a beautiful, warm, long term home.
Thank you all for your help!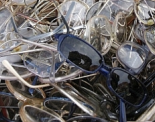 SPECTACLES!!
Does anyone have old/obsolete reading glasses or sunglasses they don't want any more?
I'm putting a bag together to send up to Ferrymead Lions Club, who gather them for redistribution to worthy causes. Feel free to drop them off at Mrs Woolly's General Store.
Thank you!
Sharon Aitken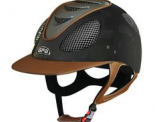 RIDING HELMETS SAFETY TESTING?
To all horse riders in Glenorchy:
Regulations and safety requirements in NZ are changing on riding helmets.
A locally known, Dunedin based rider Desiree Bond, who has done a lot of research with riding helmets in the NZ market, would like to come up to Glenorchy around Queens Birthday weekend with a supply of helmets and offer fittings and choices to the Glenorchy riding community. 
She would just charge 10.00 to do a professional fitting (to help cover travel costs from Dunedin).
As there are quite a few children riding in the district and also adults, this could be a great opportunity to upgrade. 
"You can mend broken bones but you can't unscramble brains!" 
Nothing is set in concrete as we need to see if there was enough support for Desiree to come.
Please let us know if you would be interested on vladka@truetravel.co.nz or info@high-country-horses.co.nz
The Glenorchy Riding Club Committee