Kinloch Wilderness Retreat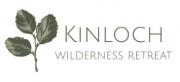 Restore in nature at Kinloch Wilderness Retreat, 1 hour and a million miles from Queenstown. As the closest accommodation to the Routeburn Great Walk this is a great outpost for exploring the stunning local area, or simply relaxing and reconnecting with nature.
There's something for everyone here, from EcoScapes, "a view with a room", through to shared dorms, and everything in between. The Heritage Lodge has been providing hospitality since 1868, originally to the sawmill workers of the area, and then to tourists keen to experience the Routeburn. Now it's perfect for romantic escapes or getaways with a group of your favourite people.
Every guest enjoys access to the hot tub from which to indulge in lake and mountain views; a great way to relax after a day of adventures. The site is family friendly and dogs are welcome on site and in the Wilderness rooms. Groups are welcome to book the whole site for any occasion - birthdays, weddings, corporate retreats, family reunions - and guests can choose from the restaurant or the self-catering kitchen for meals.
Whatever your adventure at the top of the lake, you don't have to be staying here to dine in this spectacular setting. The food is locally sourced, lovingly created and provides nourishment for the body and the soul. Breakfast through to dinner is available, but please check the website for current offerings and opening hours as in the winter we do far less. Dietary requirements can be accommodated.
Nestled up in the beech forest, above the lodge, you'll find a yurt, the perfect space for retreats or groups to gather together in nature. Retreat leaders and group facilitators, corporate or otherwise, are welcome to book this space. A healthy, delicious retreat menu can be prepared to support the nurturing experience.
Transport between Kinloch and the Routeburn and Greenstone/Caples tracks can be provided, by request, with other bus services linking to Queenstown, Glenorchy and other tracks during walking season.
The staff at Kinloch work hard to minimise the impact on the environment; everything possible is composted, cleaning products are eco-friendly, only organic or bio diverse wines are served, laundry is line dried when the weather permits, and so much more.
Please check the website for accommodation availability and more information.
---
Phone: 034424900
Address:
862 Kinloch Road, Glenorchy, 9372