4WD SCENIC TOURS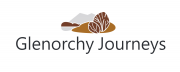 Discover the sheer beauty of an untouched paradise and experience some of New Zealand's most spectacular scenery.  Travel through a world heritage park, taking in the diverse landscape of an ancient beech forest, braided rivers and glacier carved valleys.
Glenorchy Journeys offers an exclusive full day or half day guided scenic tour and can customize a tour designed to suit you.  Flexibility is something we pride ourselves on, just ask us and we will let you know if it is possible, we always do our best to ensure you have a great time! 
Our professional local Glenorchy guide is passionate and knowledgeable about the district and its history, and will provide an informative commentary throughout. 
Half Day Lord of the Rings Tour
Experience the beautiful scenery that inspired Peter Jackson to create the Lord of the Rings Trilogy and now the two part Hobbit movies.  Our personalised 4WD tour focuses on some of the Lord of the Rings film sites including Isengard, Lothlorien Forest, The Ithilien Camp, Amon Hen, and The Misty Mountains.  Explore with us the magnificent landscapes and locations used to create Middle Earth.  We will also visit sites used to film the latest two Hobbit movies.               
Half Day 'Head of the Lake' Tour
Experience the grandeur and beauty of majestic mountains and natural forest views.  Enjoy wonderful photographic opportunities where braided rivers, native beech forests and lush alpine meadows give way to dramatic glaciated mountains.  Visit historic sites, geographic features and stunning scenery at the head of Lake Wakatipu. 
Book with us today, we would love to see you!
---