Kinloch Wilderness Retreat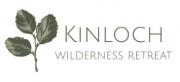 Restore in nature at Kinloch Wilderness Retreat, 1 hour and a million miles from Queenstown. We're just 17km from the famous Routeburn track, one of NZ's Great walks making this a great spot for refreshments when exploring the stunning local area.
Whatever your adventure at the top of the lake, you don't have to be staying here to dine in this spectacular setting. Whether you need breakfast before a big day out, somewhere to rest during the day, or unwind in the evening, there's something for everyone. Groups celebrations are a specialty at Kinloch. It's a great spot for a family house party, a catch up or a stop as part of a tour.  In the summer months we are open for lunches during the day for independent parties.  During the winter, we are open for groups of 6 more for lunch by reservation at least 24 hours in advance.
Ingredients are sourced as locally and organically as possible, lovingly crafted into meals, providing nourishment for the body and the soul. Our dry goods are organically sourced where possible and in our restaurant meals use high quality vegetables and grains, regeneratively and organically farmed meat and poultry, greens from the garden, homemade bread, local chutneys, Whitestone cheeses, salad leaves grown at Crystal Gardens near Queenstown and more.
During the summer months, lunch guests can extend their stay with a guided kayak trip along the lake shore or come for a sunrise kayak trip before breakfast. This is a beautiful way to experience the tranquillity of nature and learn more about the area; family discounts available, maximum group size is 8 people.
Nestled up in the beech forest, above the lodge, you'll find a yurt, the perfect space for retreats or groups to gather together in nature. Retreat leaders are welcome to book this space and a healthy, delicious retreat menu can be prepared to support the nurturing experience.
The staff at Kinloch work hard to minimise the impact on the environment, which is one of the core company values; the others being  intelligence, relevance, thoughtfulness, fun, and community. Everything possible is composted, food waste is taken care of by the chickens, thoughtful local nootropic drinks and local organic or bio diverse wines and our craft beers are brewed in Frankton and Glenorchy, and so much more goes on around the rest of the site where a variety of rooms are available for guests to spend more time in this gorgeous setting.
Please check the website for current offerings, reservation requirements and opening hours as these change seasonally. Dietary requirements can be accommodated.
---
Phone: 034424900
Address:
862 Kinloch Road
Glenorchy
9372