Smithy's Noticeboard
Community
Dave Smith aka Smithy is the Big Boss of the Glenorchy Motors - where our PO Boxes are located and also it is the home of our village's NOTICE BOARD. So this is the online version of Smithy's Noticeboard. 
We encourage everyone to use it - these classifieds go miles!
To send your classifieds for publishing please use contact@glenorchycommunity.nz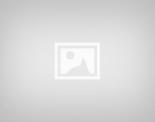 LOOKING FOR A ROOM TO RENT
Hello! 
My name is Henny, I am seeking a rental bedroom for the short or long term. Ideally, my budget for rent is under $300 but would consider up to $350. 
Soon I will be working in Glenorchy relocating from Queenstown. 
I grew up in Byron Bay, Australia and I am female, 24 yrs old. I am laid back and into adventure hiking, learning cooking, watching movies and love snowboarding!
Thank you for reading and please contact my email address: henrikanew@outlook.com 
Warm regards,
Henrika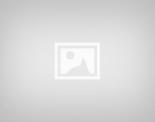 LOOKING FOR A 1 BEDROOM APARTMENT TO RENT
We are family of 3 and looking for 1 bedroom furnished apartment to rent. Our budget is 500max per week. We prefer no pets & non smoking environment.
 Thank you for very much.
yasmin.zakaria18@gmail.com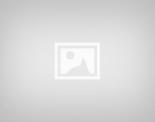 2 BEDROOM HOUSE AVAILABLE FOR LONG TERM RENT
Fully furnished 2 bedroom house available for long term rent. No pets or smokers.
$750 p/week. Phone/text Kate 0220 501 451 for more info.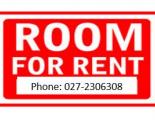 ROOM FOR RENT
Double room available for rent.  Phone Nigel, 027-2306308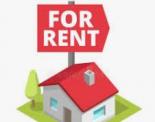 HOUSE FOR RENT
House for rent at 37 Benmore Place by the Lake, Boat Harbour from the 20th March until the 7th September. $650.00 a week.
Phone Annette Thomson, 027-3148718
Or
Ann Margaret, phone 022-3439368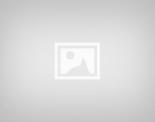 GLENORCHY NATIVE PLANTS NURSERY - WORKING BEE
Glenorchy native plant nursery will be having a working bee this Thursday (2nd February) from 2-4pm. Lots of seedlings to pot up. Everyone welcome, bring some gloves.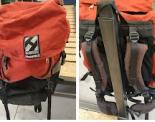 FREE TO GOOD HOMES
Free to good homes, Message Sharon on 027 5530133.
Hallmark Phoenix II (30lb?) pack. Aluminium frame. Fabric is 50% cotton, 50% polyester. All zips and clips present and correct. In really good used condition.
Washed pillows - fibre-fill great for stuffing toys etc
La Cross weather station
Bison steel toecap gumboots. Size 8, knee high. Dusty but heaps of tread left.
A bar and some 5kg weight
A whitewater rafting/canoeing helmet. Appears to be in good nick.
A good, warm Silver Fern windbreaker. Size Small. Detachable hood. All zips working. 100% polyester.
Skellerup steel toe cap, mid-calf gumboots. Size 8. Really good condition.
Court shoes. Never worn. Size 10.
Fishing rod. Might need new line.
Camera tripod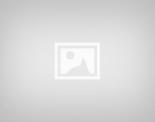 LOOKING FOR A 1 BEDROOM APARTMENT TO RENT
We are family of 3 and looking for 1 bedroom furnished apartment to rent. Our budget is 500max per week. We prefer no pets & non smoking environment.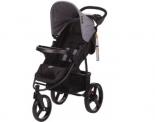 BABY BUGGY NEED - SHORT TERM
Would anyone have a baby buggy we could hire for a few days over Christmas/New Year (24/12/2022-03/01/2023)? Doesn't need to be like this one. Grandson Vinnie is not quite a year old, so anything that he could comfortably sleep in would be grand.
Text/WhatsApp Sharon 027 5530133 if you can help.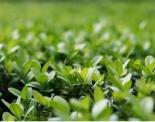 PLANT MAN FROM KINGSTON
The Plant Man from Kingston will be at Mr's Woolly's General Store on Sunday 11th December, from 10.30am - fine weather only!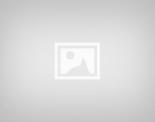 LOOKING FOR A RIDE TO THE AIRPORT
We are looking for a ride to the airport on Saturday, December 17 for two people and luggage. Leaving Glenorchy at or around 1230 would be ideal.  Please contact Alice or Scott at 27 338 1994 or shamill360@yahoo.com. 
Thanks very much!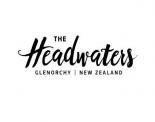 PART TIME GARDENER
The Opportunity
Help needed in our garden at The Headwaters which includes Mrs Woolly's General Store, Mrs Woolly's Campground, and our Eco Lodge.  Duties will include weeding, mowing (mainly push mowing), watering, water blasting, etc.
This will be a casual position to end of February 2023 for 2-3 days a week, up to 6 hours per day.
About You
Enthusiastic, self-motivated, and positive
Self-starter who can work independently as well as part of a team
Gardening experience is an advantage, but a love of gardening is a must
Willingness to "get your hands dirty" (weeding is definitely part of the job)
Flexible with working hour options
Legally able or ability to attain the right to work in New Zealand
Well-appointed staff accommodation may be available in Glenorchy for the successful applicant.                    
Please contact Trudi on 02040106569