Smithy's Noticeboard
Community
Dave Smith aka Smithy is the Big Boss of the Glenorchy Motors - where our PO Boxes are located and also it is the home of our village's NOTICE BOARD. So this is the online version of Smithy's Noticeboard. 
We encourage everyone to use it - these classifieds go miles!
To send your classifieds for publishing please use contact@glenorchycommunity.nz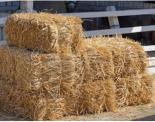 WANTING 10 BALES OF HAY
Wanting 10 bales of hay.
Thanks
Matt
0220 44 0065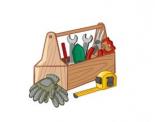 MEN'S SHED
A public meeting will be held to gauge interest in establishing a Men's Shed in Glenorchy.
LOOKING FOR A HOUSE TO RENT
Hello!
My name is Jenny. My son Milo and our dog Zed are new to the area and are desperately seeking a rental with two or three bedrooms. I am working at the Glenorchy Hotel. Please if you know of anything or could help let us know! Thank you. 
Telephone 021-1000257 or Email: jennifer4roth@gmail.com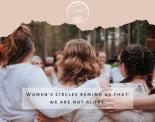 WOMEN'S CIRCLE
Women have been gathering for centuries, it's an ancient past time of connection. We gather to give safe space for non-judgmental, active, and kind listening to each other.
Share as much or as little as you like, know that you are so welcome, and revered in this space that we create together.
Let's come together as women and lend each other some support, we give it to receive it.
Intention - Where would you like to expand in your life right now?
What to Bring:
*Your Self - happy, sad, tired, angry, however you feel on the day is so welcome.
*A comfy cushion to sit on. We have some but bring along anything to give you comfort
*Pen and paper/journal for a short writing session.
*A personal item to add to the altar, if you wish.
Koha of $15 is suggested depending on your financial situation. Limited spaces.
*Booking required*  email is kate.l.wilkins@gmail.com
Feel free to share with any other women in the community that you think might enjoy this event.
A bit about me:
I've been teaching yoga, mindfulness, meditations and so much more, for over 5 years and been practicing for almost 20, and my curiosity for life is continuing to expand. As I explore the potential for human connection, I am taking a deep dive into the world of guiding women's circles.
If you are unsure about what this might be like and have any hesitations about attending, please don't hesitate to get in touch with me and I would love to hear from you.
I hope you join me! 
Click  Here for more information.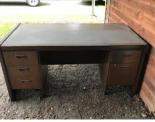 FREE DESK
Free desk for anyone who is interested in taking it.  If anyone would like to have a look at the desk then can they please contact Kath Cruikshank - 0274368531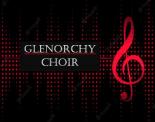 GLENORCHY CHOIR
We are a small friendly group who enjoy singing in harmony. The songs we sing are mostly contemporary, have three or four parts and we follow written music while learning them, but it is not essential that you can already read music. It is not even essential to believe that you have an amazing voice! You are welcome to join us at 630pm on Monday nights. Contact Fiona (021 938 610) or Karen (022 499 4292)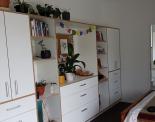 MODERN STUDIO FLAT FOR RENT
*Heat Pump, full kitchen including 4 burner induction hob and gas hot water.
*Semi-furnished with bed, fridge freezer, front loader washing machine and plenty of built-in shelves and drawers for storage.
*Located on Birley Rise, near the Rees Valley Road turn off with mountain views.
$250 per week including wifi and some bills.
For more information, please contact Bobbie on 0273707019.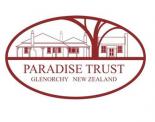 CASUAL JOB OPPORTUNITY - PARADISE TRUST
We are seeking a wonderful local person who would like to be trained up to assist when we are busy and who could provide cover when we are on leave. This is a diverse, casual role so requires someone with flexibility who is happy to turn their hand to a variety of tasks. If you'd like to know more, please email: manager@paradisetrust.co.nz. Thank you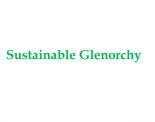 SUSTAINABLE GLENORCHY AGM
Sustainable Glenorchy AGM to be held in the Supper Room in the Hall, Glenorchy Thursday, 26 May 2022 at 7pm.
Please click here for more information.
SEEKING A 1-2 BEDROOM HOME TO RENT
We are a couple looking to rent a house in Glenorchy while we build our own home. Pet friendly for our Miniature Schnauzer and a garage would be preferable. Looking to move in from early May 2022.
Please contact Emma on 022 358 7768. 
MRS WOOLLY'S GENERAL STORE
Please note Mrs Woolly's General Store will be closed on Monday April 25 for ANZAC day. The shop will re-open on April 26 from 9.00am until 4.00pm and resume regular trading days thereafter.
LIBRARY ASSISTANT - GLENORCHY
QLDC are seeking a Library Assistant to work at the Glenorchy Library in a Casual capacity.   The Casual Library Assistant has no permanently scheduled hours and is willing to work on call when required and available.
The Library Assistant role is to assist in providing a library service in the Queenstown Lakes District. This role may include any combination of handling enquiries from the public, issuing and returning library items, as well as assisting with the day-to-day provision of basic library services. This role will also include: the processing of library materials; general shelving duties and repairing stock; coordinating and assisting at events; maintaining borrower records and holds within the library management system and supporting the team. The Library Assistant ensures customers receive accurate information and the service they require promptly, and in a friendly and professional manner. The focus of the role is on the provision of a positive customer experience at all times, both internal and external. 
For more information, please go to    https://qldc.qjumpersjobs.co/jobs/details/Library_Assistant_-_Glenorchy-1058218