Smithy's Noticeboard
Community
Dave Smith aka Smithy is the Big Boss of the Glenorchy Motors - where our PO Boxes are located and also it is the home of our village's NOTICE BOARD. So this is the online version of Smithy's Noticeboard. 
We encourage everyone to use it - these classifieds go miles!
To send your classifieds for publishing please use contact@glenorchycommunity.nz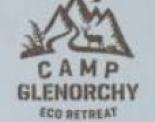 Camp Glenorchy Catering: Casual Helper/Dishwasher
We need help with keeping our chef & catering kitchen cookin'!
You're looking for your first job, or something simple to make a few bucks
You like rolling up your sleeves and jumping in on a variety of tasks
And you're able to work late afternoons and early evenings
Interested? We are too!
 Please send either your CV or a quick summary of your work experience to jobs@TheHeadwaters.co.nz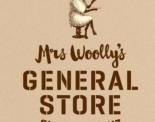 JUMP INTO OUR JOB
We are seeking
* A rockstar attitude
* Someone to jump in and help us in a part-time position on the shop floor throughout January and possibly February
* We require flexibility, a willingness to learn and a focus on customer service 
* Could suit a student with a mature attitude, a parent with school aged children, maybe a job-share?
If you are interested in more information and conversation, email us at-
Our minds are open to conversation…surprise us!!
The Retail Team Mrs Woolly's General Store
OPERATIONS & SALES COORDINATOR + ROUTEBURN RUNNERS WANTED
Easyhike is all about getting people hiking independently in Fiordland. 
We're looking for someone to run our busy sales and operations. If you love delivering awesome customer service, are a born organiser, and are passionate about the great outdoors - we want to hear from you!
We're also always on the lookout for keen runners to relocate cars on the Routeburn Track. IF you want to get outside more this summer, get in touch.
More info can be found on our Facebook page (@easyhike.nz). Please send applications to office@easyhike.co.nz by the 4th of January.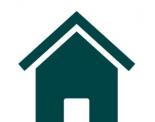 ACCOMMODATION WANTED
I am looking for a place to rent for my Husband and me
I will be providing Childcare in Glenorchy for four children from January 18th to beginning of April
Anything Self-contained and tidy would be suitable
Please contact me on 021 02352960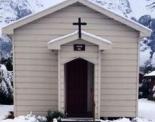 GLENORCHY COMMUNITY CHURCH
 The Annual Christmas Eve Service held in the Hall on 24th December has been cancelled.
Rev D Wright of the Anglican Parish for Queenstown Lakes District has confirmed that due to Covid restrictions it is too difficult to arrange this year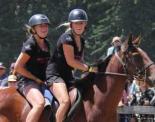 GLENORCHY RACES JANUARY 2022
The Lakeside Rugby Club is planning on being able to run the Glenorchy Races in line with the traffic light system and regulations - at this stage.
We will be making a final decision on 16th December 2021, following further Government announcements.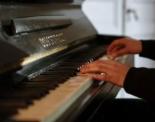 PIANO TUNING
Brad MacClure is looking at coming to Glenorchy
If anyone wants any piano tuning or repairs get in touch with him
Masterpiece Piano Servicing/Little Green Men   www.littlegreenmen.co.nz    +64 274581296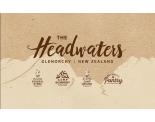 ASSISTANT STORE MANAGER
Assistant Store Manager - Mrs Woolly's General Store, Glenorchy
Mrs Woolly's General Store operates as part of the Headwaters business located in the alpine village of Glenorchy, at the head of Lake Wakatipu. The Headwaters also includes Camp Glenorchy. Mrs Woolly's has something for everyone, from handcrafted coffee and speciality takeaway foods to a curated collection of New Zealand gifts and art.
The Opportunity
We are looking for an experienced retail professional, who can partner with our Retail Buyer and Operations Manager to oversee our front of house team, while continuing to support our warm, welcoming customer experience for both our locals and out of town visitors.
We are about to enter our busy season and are looking for someone who can start immediately to hit the ground running.
This is a full time permanent position and we will pay competitive market rates.
Well appointed staff accommodation may be available for the successful applicant.
Are you someone who likes to work with the public? We want to hear from you!
 About You
Must have experience in managing a team
Must be outgoing, friendly and love to interact with people of all cultures
Legally able to work in New Zealand
Standard first aid certification is a plus
The Headwaters operates 7 days a week – the Assistant Store Manager will be required to work weekends, evenings and public holidays
Demonstrate The Headwaters core values that enable teams and individuals to succeed with shared respect and purpose
A current Duty Manager Certification is a plus
Send application to jobs@theheadwaters.co.nz and include a Cover Letter and a CV.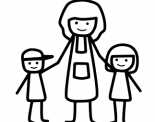 EXPERIENCED BABYSITTER
Experienced babysitter available evenings and weekends over summer. Call Ella on 027 427 4228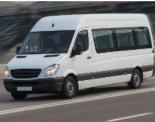 GLENORCHY BASED DRIVER
We are recruiting now for a Glenorchy based driver for our school bus run and Glenorchy track transport runs.
You will be personable and enthusiastic about our country with a desire to showcase it to our visitors.
The role is to cover Monday to Friday year round for the school bus except school holidays.
Also to cover our track transport season from Late October to late April each summer season.
Requirements for this position are:
NZ Class 1 and/or 2 with P endorsement.  First Aid/ PHEC is also an advantage.
Being fluent in English with the ability to speak other languages would be great too.
If you are interested please reply to this advert with a cover letter and CV to exec@nomadsafaris.co.nz or call 03 442 6699 to speak with David.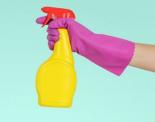 GLENORCHY COMMUNITY POOL - PART TIME CLEANER
Part time cleaner required for Glenorchy Community Pool
Job description
Opening pool 8am (earlier start time is fine upon agreement)
Take cover off pool - 
Remove and clean robot
Closing Pool 8pm - 
Scoop any leaves/debris from pool
Remove any pool toys
Put cover on
Put robot into pool
Blow sweep any leaves
Full clean of showers and toilets
Wipe down door handles, ladder etc
This is a contract position so you will be in charge of your own tax
Rate is $25/hr time - allowed approximately 1.5hrs
Please contact Naomi 0274649182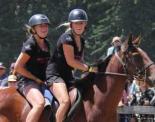 GLENORCHY RACES 2022
Glenorchy Race Day
If you would like to have a stall/fundraiser at the Glenorchy Races please get in touch by Monday 15th November
lakesiderugbyclub@gmail.com    or   021 251 5542