Smithy's Noticeboard
Community
Dave Smith aka Smithy is the Big Boss of the Glenorchy Motors - where our PO Boxes are located and also it is the home of our village's NOTICE BOARD. So this is the online version of Smithy's Noticeboard. 
We encourage everyone to use it - these classifieds go miles!
To send your classifieds for publishing please use contact@glenorchycommunity.nz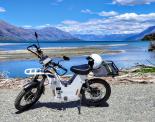 ELECTRIC MOTOR BIKES FOR HIRE
We now have electric motorbikes for hire, as well as the kayak trips here at Kinloch.
All bookable through our website - https://kinlochlodge.co.nz/experiences/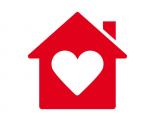 FAMILY LOOKING FOR A RENTAL
Family looking for a rental to call home in lovely Glenorchy. Please contact Will on 022 635 6383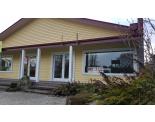 COMMERCIAL PREMISES AVAILABLE FOR LEASE
Garage, workshop, and office (81sqm) and shop (82sqm) now available for lease at 19 Mull Street.
These premises can be leased either individually or together as one premise.
Contact Trish Fraser 0274 435 241 or trish@tukuwahaglenorchy.com for details.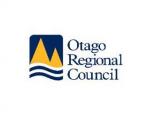 Head of Lake Whakatipu Adaptation Strategy Socio-Economic Impact Assessment - Residents & Businesses Survey
Otago Regional Council (ORC) in collaboration with Queenstown Lakes District Council, iwi, Department of Conservation, and local communities, is leading a programme of work to develop a Natural Hazard Adaptation Strategy for the Head of Lake Whakatipu. As part of this programme of work, Social Researchers from Beca have been commissioned by ORC to prepare the first phase of a Socio-economic Impact Assessment, supported by an Economic Specialist from Beca. 
The primary purpose of this phase of the socio-economic impact assessment is to understand the vulnerability and resilience of the existing social and economic community at the Head of Lake Whakatipu, in relation to natural hazards. This information will feed into the Council's Dynamic Adaptation Pathways Planning. 
The Social Outcomes Specialists were in Glenorchy from 10-14th November interviewing members of the community. To supplement this research, they are following up with a residents and businesses survey to capture additional insights from the community. To support their research, please fill out this survey in your capacity as either a resident and/or business owner/operator. The questions are focused on understanding the community (e.g. how it functions, what it values) and its resilience to natural hazards. 
Link to survey: https://forms.office.com/r/tVLTvWPGzb. The survey is open until Friday, 8 December 2023.
The Social Researchers will also be reaching out to some businesses about participating in a focus group or interview. This is to inform the economic component of their research.
If you have any questions, feel free to email kaitlynstringer@hotmail.co.nz, or call +64 21 537 967.
Thank you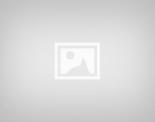 GLENORCHY MENZ SHED
There will be a Menz Shed meeting at the Animal Farm on Saturday 21st October at 4:30pm.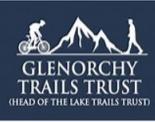 GLENORCHY GRAVEL GRIND - LOOKING FOR VOLUNTEERS
 The team at Glenorchy Trails Trust is eagerly looking for volunteers to help out with its first Glenorchy Gravel Grind. With 100 riders expected to participate in the event, we have various roles to fit in such as helping out on Aid Stations, start/finish line, pack in/pack out, photography, athlete registrations, drivers, at least 2x Quad Bikes or motorbikes,  some baked goods for our hungry athletes and volunteers. We would also be over the moon if local businesses could support us donating Spot Prizes. Volunteers can sign up here: https://forms.gle/7JbMfnCh3WLkdwQr5 or contact the team at info@glenorchytrailstrust.org.nz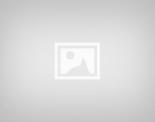 WORKSHOP SPACE REQUIRED
Workshop Space Wanted for Short Term Lease
We are seeking workshop space to lease for October and November. 
It needs to be secure, have power, water and preferably toilets.
Please contact us via email at kimberly.frost@endemolshine.com.au or by phone on 0224211525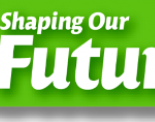 HAVE YOUR SAY IN SHAPING OUR FUTURE
A short survey
Shaping our Future have a short survey and would love to hear your thoughts.
They are engaging with local communities to hear what they feel about the positive and negative impacts of tourism, how to measure those impacts, and what people feel could be used to manage the impacts.
Click on the link below to partake in the survey.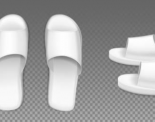 HOUSE TO LET
Two-bedroom house to let

Available from 1 October. Located out of town
$400 p/week. Phone/text Anita 02108622776 for more info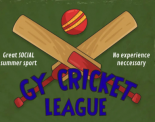 GY CRICKET LEAGUE SEASON OPENS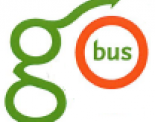 GLENORCHY HIGH SCHOOL BUS DRIVER
Do you live in the Glenorchy area and are community minded? Would you like to help with the daily school bus to Queenstown? Go Bus is looking for a casual relief driver in the area to help transport students to Wakatipu High School. Come work with us and serve your community as a School Bus Driver. You will need a full Class 1 NZ licence and a 'P' Endorsement. We will provide a small bus to drive, training  and support, morning and afternoon work only during the school term. We can also discuss options for you to either stay in Queenstown during the day or provide a vehicle for you to go home between the AM & PM school runs.
Come and join our friendly team. We urgently need your help.
Don't hesitate to get in touch with Ian if you would like more information – ph 020 413 99640or email ian.roach@gobus.co.nz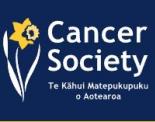 CANCER SOCIETY - DAFFODIL DAY
Heads up! Daffodil Day is nearly here!
The Cancer Society's annual Daffodil Day appeal is on from now until 4th August. For those who'd like to support, you can order 20 daffodils for $20 and they'll be delivered on 22 August. All of the funds from the appeal stay in our region to help people in Otago.
The Cancer Society has been supporting New Zealanders with cancer and their whānau for over 90 years. The Society's services are available to any person with any cancer diagnosis, including their family/whānau. 
Go to https://shop-cansoc.org.nz/collections/daffodil-day to order your daffodils online.
Click here for more information about the Society's work, and how your donation can help.