Smithy's Noticeboard
Community
Dave Smith aka Smithy is the Big Boss of the Glenorchy Motors - where our PO Boxes are located and also it is the home of our village's NOTICE BOARD. So this is the online version of Smithy's Noticeboard. 
We encourage everyone to use it - these classifieds go miles!
To send your classifieds for publishing please use contact@glenorchycommunity.nz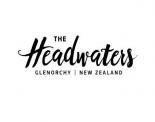 PART TIME GARDENER
The Opportunity
Help needed in our garden at The Headwaters which includes Mrs Woolly's General Store, Mrs Woolly's Campground, and our Eco Lodge.  Duties will include weeding, mowing (mainly push mowing), watering, water blasting, etc.
This will be a casual position to end of February 2023 for 2-3 days a week, up to 6 hours per day.
About You
Enthusiastic, self-motivated, and positive
Self-starter who can work independently as well as part of a team
Gardening experience is an advantage, but a love of gardening is a must
Willingness to "get your hands dirty" (weeding is definitely part of the job)
Flexible with working hour options
Legally able or ability to attain the right to work in New Zealand
Well-appointed staff accommodation may be available in Glenorchy for the successful applicant.                    
Please contact Trudi on 02040106569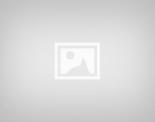 LOOKING FOR A HOUSE TO RENT - HT Contracting Queenstown
We are looking for a house to rent for our foreman and his family, who are keen to be located in Glenorchy on a full-time basis.
3 bedrooms or more, unfurnished or semi-furnished.
References available.
Please contact Teri Tisdall Queenstown
0276979600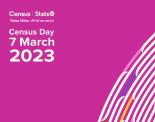 JOB OPPORTUNITY - CENSUS FIELD COLLECTORS
New Zealand's next census will be in March 2023. To prepare for this national event we are looking for Census Field Collectors across Aotearoa to deliver the 2023 Census. Work in your Community for your Community! Full time, part time and casual hours available.
If you are interested in participate contact Guada: 2102291907 o by email: guadalugren@gmail.com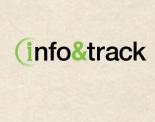 LOOKING FOR WORKERS
We are looking for someone to drive the Glenorchy School Bus, 5 days a week, or as many as would suit.
Also, we are looking for someone to drive our Glenorchy based track transport during the summer.
For more information:
Contact: Amanda Gatward
play@infotrack.co.nz or exec@nomadsafaris.co.nz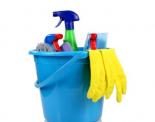 LOOKING FOR A HOUSE CLEANER
Looking for a house cleaner 3-4 hours per week (flexible with day) cleaning will need to be done during the day between 9am and 5pm.
The job is short term from mid-November to mid-January.
References will be required.
Hourly rate $25ph
Contact: Leah - 021778017
Job close date - 10th November
Thank you.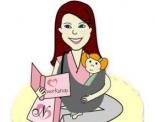 SEEKING A PART-TIME NANNY - FLEXIBLE HOURS
Hi Glenorchy 
We're looking for some help with our toddler. Ideally you would be able to work between 8-16 hours a week for us, at our home on Invincible Drive.  The hours are quite flexible - let me know what hours would work for you, and we should be able to work something out.  
We're looking for someone kind, reliable, and willing to play! 
$25 per hour. 
Contact Beth on 021 166 5288.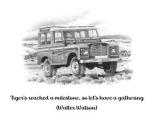 TIGER'S BIRTHDAY INVITE
Please don't tell Tiger about the party! It's a surprise for him" just in case anyone spills the beans...
Clink here to download the invite.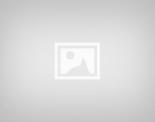 GARAGE SALE - 30 OCTOBER
We are doing a garage sale on Sunday 30th October. 
We have lots of baby / child toys, clothes, books, Woman Lululemon, macpac, Max etc outfits, men shoes, jackets, tools, building supplies etc. 
We would like to invite other locals to join us to make it a great big community garage sale. 
One man's trash is another man's treasure!
Contact Radka  on 022 656 1198.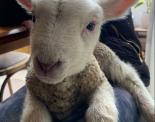 LAMBS
Lambs available to be fostered or adopted - you can have a woolly friend for life or just for a few weeks and then return it to the farm when it's weaned. Phone Anne on 0278251003.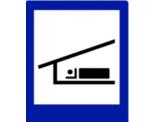 lOOKING FOR ACCOMMODATION
Kia ora,
My name is Matthew, my wife Emilie and I have recently relocated to Glenorchy and are in search for accommodation from 1st November to 30th April.                                                                                                                                              We are looking for any available private 1-bedroom accommodation. We both have employment and are happy to discuss rental rates. No pets, we keep to ourselves, and are not party people.                                                                                      Thank you for your consideration and please respond with any possible interest to my email address: matthewn935@gmail.com.                                 
Kind regards,
Matthew.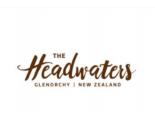 CLEANING SERVICES CONTRACT – MRS WOOLLY'S GENERAL STORE
We are seeking tenders from suitably qualified and experienced contractors to provide cleaning services for our retail and office areas. The successful applicant will provide high quality daily cleaning services for Mrs Woolly's General Store retail area and the newly completed Woolshed facility. An additional weekly cleaning service is required for the upstairs office environment
About the Role:
Commencement date is 1st December 2022
Initially we are seeking a fixed term 6-month contract to 31 May.
Evening start | 5.30pm to 7.30pm | Monday to Sunday
There may be flexible to work in and around other contracts you may already have in place.
Primary tasks include vacuuming, dry and wet mopping of floors, emptying rubbish bins, dusting, detail cleaning of surfaces and edges, and cleaning windows, along with full toilet clean.
The contractor will supply the cleaning products and equipment in the provision of this services. These cleaning products would include any cleaning fluids, chemicals, or equipment, such as vacuum cleaner, mops, and buckets, etc. need to undertake cleaning services as required and to our level to fit with our Eco/sustainability standards and policies.
About You:
Strong understanding and experience in cleaning chemicals and products
Ability to work independently with minimal direction, self-motivated & reliable
Excellent attention to detail
Available to work outside of normal business hours and weekends
Able to provide daily service as required across the full period (i.e. has back up to ensure daily service, should the key person performing services fall ill or take leave)
Tenders closes on 1st November 2022
Please submit your tender or any queries to ingrid@theheadwaters.co.nz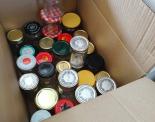 CLEAN JARS
Free to good home. All cleaned of labels. Swing by 61 Coll Street. They'll be on the front porch