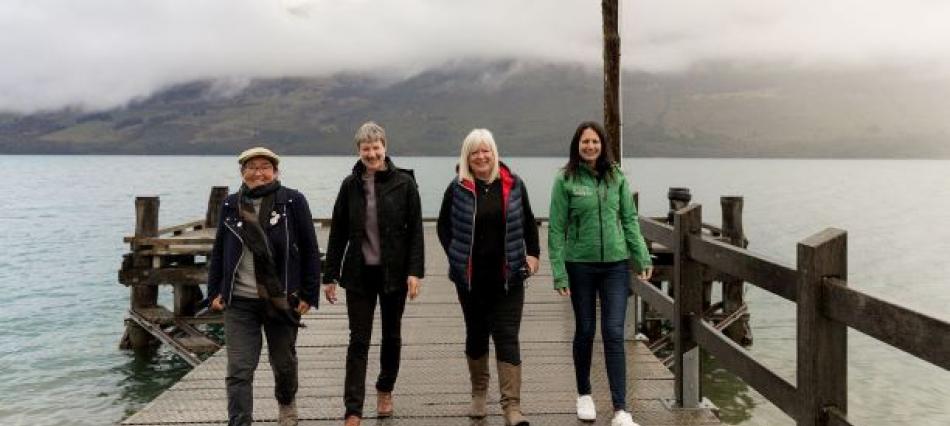 About this website
The Glenorchy Community website is designed and maintained by volunteer members of the Glenorchy community and provides a helpful means of communication for both locals and visitors alike. 
The initial funding for the new website was provided by the Glenorchy Community Association, the Lakeside Rugby Club, the Glenorchy Branch of Rural Women NZ and many generous donations by members of the community.   
The website was initiated by Vladka Kennett, who hatched the idea of the community website and set up the original version in 2011, and who was later joined by Patrick and Wendy Eardley, Ingrid Temple and Bobbie Mulgrew who spent many months creating a website that captures the spirit and beauty of Glenorchy and its residents. Wendy and Patrick have since left Glenorchy, so Kate Scott and Fiona Farquhar have joined the website trust and Sharon Aitken, Gorettie Breitenberger and Philippa Cull have all contributed their skills to posting new items on the website as they are received from community members and groups seeking to engage with the Head of the Lake community.
The website generates a small amount of income through advertising to cover ongoing website fees.  
If you would like to contribute information or make a donation to the Glenorchy Community Website please contact the team at contact@glenorchycommunity.nz
If you would like to advertise your local business please email advertise@glenorchycommunity.nz
Please note that if you wish your post to be included in the weekly update email sent to subscribers – usually on Sunday night – our team would really appreciate receiving it before noon on Saturday.
Thank you Susan Miller for the awesome photo.