Smithy's Noticeboard
Community
Dave Smith aka Smithy is the Big Boss of the Glenorchy Motors - where our PO Boxes are located and also it is the home of our village's NOTICE BOARD. So this is the online version of Smithy's Noticeboard. 
We encourage everyone to use it - these classifieds go miles!
To send your classifieds for publishing please use contact@glenorchycommunity.nz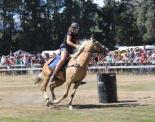 GLENORCHY RACE DAY STALL HOLDERS
Lakeside Rugby Club is calling for expressions of interest for race day stalls. 
We have spots available for day and evening.
Please have your applications to Brylee by the end of August - email to lakesiderugbyclub@gmail.com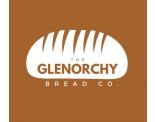 THE GLENORCHY BREAD CO
We would like to introduce to you The Glenorchy Bread Co; delicious and nourishing sourdough products infused with aroha.
Our breads are made with 100% organic ingredients. Our flour is sourced from a New Zealand farm, growing New Zealand wheat. It's simple: organic is better for you and better for our planet. Please, visit www.glenorchybread.com to sign up for our weekly order email list.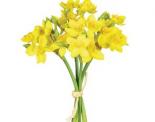 DAFFODIL DAY
Daffodil Day supports the work of the Cancer Society and all of the proceeds from it go back to our regional branch to support the work that they do. For those who would like to support the Cancer Society's work and have a bit of late winter cheer, daffodils are on sale for $20 a bunch (of 20) to be delivered on Monday 24th August. Please send a note to Leslie Van Gelder if you're interested in a bunch or two and supporting Daffodil Day this year: leslie.vangelder@gmail.com. 
 (We're happy to deliver daffodils to your secret crushes or on behalf of secret admirers, too! Your secrets are safe with us…)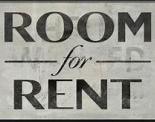 ROOM FOR RENT
Single room for rent in a new and cosy home on Coll Street. 
$250 a week plus bills.
Shared bathroom, modern kitchen and open living space with a fire. Huge private garden surrounded by a hedge with amazing mountain views. 
Feel free to message any more questions 
0211689151
Cheers!
Emily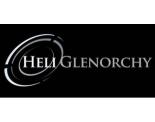 HELI-GLENORCHY TEXT-A-FLIGHT
Hey Glenorchy Locals Glenorchy is doing it tough. We've had an idea to boost your morale and ours!
Introducing
TEXT-A-FLIGHT
* You send us your name and phone number
* We send you short notice texts offering seats on our scenic flight
* You pay just $100.00 and join the flight
*Terms & Conditions Apply*
To sign up you can either text or email your details to:
0275255525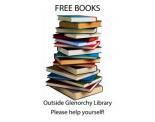 FREE BOOKS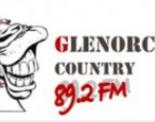 GLENORCHY COUNTRY RADIO
Glenorchy Country Radio will be off-air due to an upgrade to the meter board maybe Wednesday 15th July if not Thursday 16th (depends on the electrician) it should come back on later Saturday 18th after the inspector ticks it off.
At a later date the radio equipment will be re-located and set up again when I will have a couple of pro's to bring back the breakfast show.  

Regards
Steph
FURBALL DOGGY DAY CARE SERVICE IN GY
Trial days this July
Juliane is thinking offering a doggy day care on her free days to spread the love.  She is running a trial this July (starting next Tuesday) offering 10 days for dog owners to choose from to get an idea if this service is needed or not. Dog owners and dogs are welcome to come along for a visit to see the place and gain an idea of whether the dog will enjoy the day care environment and she's offering a free trial day! 
Check out her website with the basic information https://furball-doggy-daycare.jimdosite.com/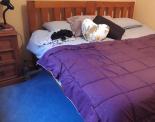 ROOM AVAILABLE
Hello everybody
A room is available in a big, clean house with shared bathroom and kitchen with 2 lovely girls. The room has a big wardrobe and 2 single beds which you can make into one king size if you want, as you can see in the picture.
The kitchen has everything you could need and the room comes with the 2 beds and mattresses, a bedside table, a pedestal lamp and the big wardrobe. (No bedsheets, towels or blankets)
Rent is 175 p/w plus electricity and wood for winter. Feel free to message me for any questions 021 135 2277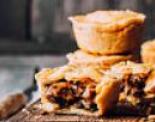 GLENORCHY KITCHEN PIES
GLENORCHY KITCHEN PIES will be available soon from Glenorchy Motors…

If you would like a stash for your freezer they are $5 each and the flavours are:
Mince
Mince & Cheese
Chicken
Curried Vegetable
Friday Pie Day is back 
Place an order on Thursday and have a hot pie delivered to you at work… 
Or
The Tradesman's Lunch:  BLT + pie of choice + cookie = $16.00
For any of the above - contact Monica on 027 3620271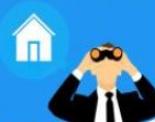 LOOKING TO RENT
Looking for a warm house to rent in Glenorchy - 2 or possibly 3 bedrooms
If you have something suitable please contact:  kirsty@glenorchyart.co.nz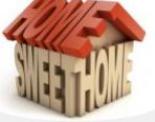 ACCOMMODATION WANTED
Local couple looking for a cosy house or quiet double room to rent immediately in Glenorchy.
If you have accommodation for rent please contact Shane on 0211879408 or email: shaneadams2@hotmail.com