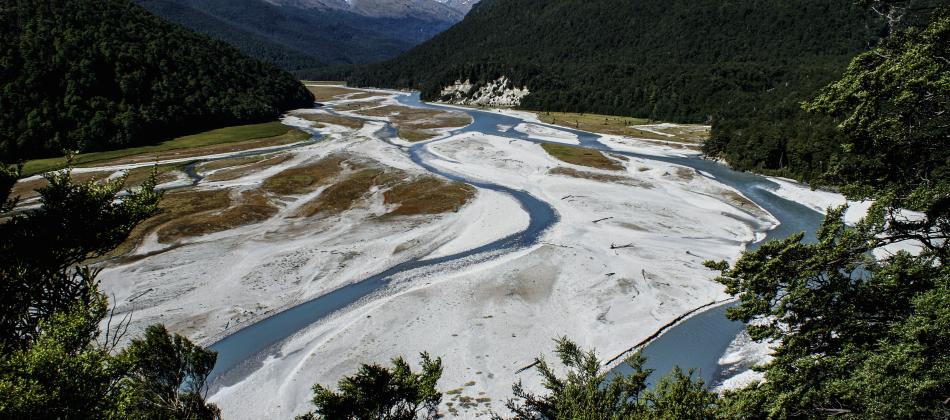 DART TRACK CLOSED
Oct 31, 2016
Day walk access through the Dart Valley has been temporarily suspended due to the severe damage caused by recent storms. The Rees Valley remains open for day walks but visitors need to be aware that windfall is likely to be encountered.
On the Dart Track, the wind and snow storms caused large areas of treefall and approximately 100 metres of the path to slip away. The most impressive damage is at Chinamans Bluff, near the start of the track, where whole sections of forest have peeled off the bluffs and landed on the path below.
The the track between Bedford Bridge and Sandy Bluff is still impassable due to the 2014 land slide.
We are working to get the day walk track reopened as soon as possible, and I will let you know as things progress. If you would like to check on any tracks outside of office hours please contact our Visitor Centre on 03 442 7935.
Kind regards, 
Susie Geh
Senior Ranger/Supervisor  Community
Kaitiaki Matua/Tauawhi, Ao Hāpori
Department of Conservation
DDI: (03) 442 8508   VPN: 5707   Mobile: 027 5366832
Whakatipu-wai-Māori / Queenstown  Office
Cavells Building, 1 Arthurs Point Road | PO Box 811, Queenstown 9371