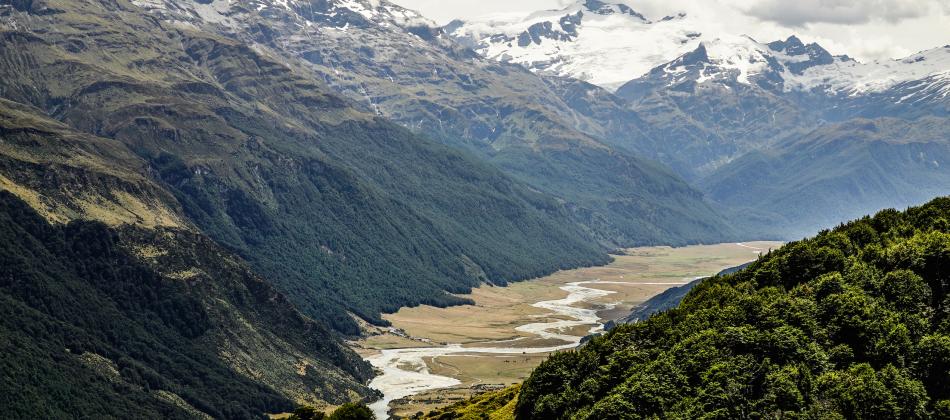 REES VALLEY STATION PUBLIC ACCESS RULES
Sep 11, 2016
Rees Valley Station – a reminder about public access
The Scott family at Rees Valley Station would like to respectfully remind the community that the Oxburn Creek is on Rees Valley and that public access to this location, on both sides of the creek, requires prior permission from the landholder.  In addition to the farming operation, it is obviously a hydro generation area used by Pioneer Generation and the new zip line company now have infrastructure installed as well.  The access road to the dam area is a private road, not a public one.  Rees Valley Station, Pioneer Generation and Canyon Adventures all have health and safety obligations and requirements and your unknown presence could potentially cause any or all of us issues.  The paddock is sometimes used for lambing, including  this season, so stock disturbance is a major concern.  In addition other users such as hunters, possumers, film crews, scientific researchers or tour operators could also be using the area, and if we don't know who else is there we can't give them the full picture about what hazards to expect, and you may experience a hazard that you hadn't expected if you don't check with us first.
As a general rule, if you leave the Rees Valley road, the Rees Dart walking track or the Rees River bank on the true left (east) side of the river then you will be on Rees Valley Station and we need to have discussions with you in advance if you want to do that.  The Rees River has a "Queen's Chain" marginal strip (20 metres wide) on its banks and the road is legal road to Bridges Creek, so there is no problem if you are using either of these corridors to access the valley, or the Rees Dart walking track.  The track provides public foot access and is maintained by DoC but is on Rees Valley Station until you cross the Rees River via the swing bridge north of the Hunter Stream confluence – a considerable distance beyond where it is possible to drive to.  Please stick to the marked track if you are using this route.  Our eastern boundary is very high and well beyond where you can see to standing on the valley floor – if you're standing next to the Rees anywhere past the Oxburn Creek and looking up the valley then everything you can see to your right is Rees Valley Station.  We run from the river to the tops and even beyond into the Shotover catchment in some places.
The Invincible Mine track has a public walking easement on it, so you are able to walk to the mine site at any time without needing to seek permisson.  However if you want to take your dog or go beyond the mine area, then you do need to get permission to do so.  An easement also exists on the cadastral at the Oxburn but this is for the power company's pipeline and is not related to public access.
If you would like to access any areas that are on our property, please get in touch to discuss in advance – in most cases there won't be a problem as long as we know who to expect where and when so we can all be up with the play on anything we need to know about what everyone is doing and how it could impact on other users.
We would also like to take the opportunity to spread the word that the 25 Mile Hut has been demolished this winter and is therefore no longer available for use.  This hut was always owned by Rees Valley Station but its use had been made available to the public and it was maintained for some years by the Otago Tramping and Mountaineering Club.  However, in recent years it had become quite dilapidated and the tramping club were no longer interested in maintaining it and like many huts that can be driven to it was suffering from the attentions of those less well versed in backcountry etiquette – mattresses dragged outside and left there, inappropriate fires and revolting toilet habits being just some of the results.  The family made the decision sadly to remove this piece of history before it suffered further indignities.  The site of the hut is not available for use without prior consent.
p: 4429908 – between 8am and 9am or after 6pm best times to catch us by the phone