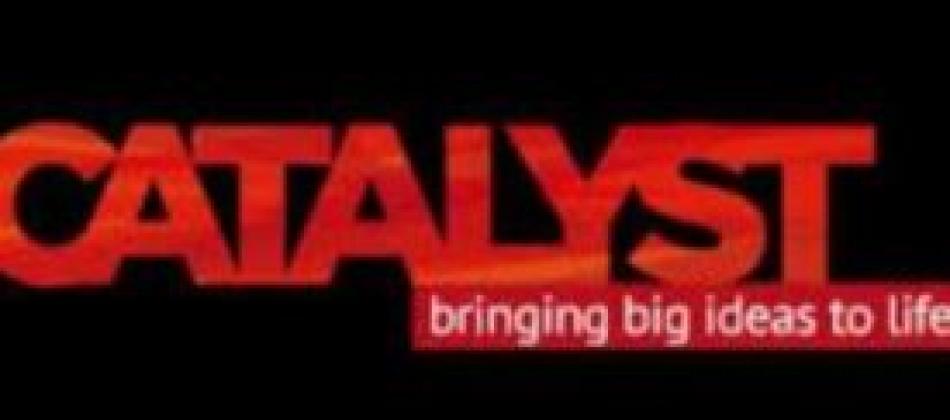 CATALYST NEWSLETTER
Sep 9, 2020
Dear Catalysters,
we have just confirmed two more great events this month, details below. Please note - registration is vital, both because seat numbers are strictly limited by Covid alert level requirements and for contact tracing.
And a very strong request to please cancel your Eventbrite ticket as soon as you can if you can't make it.  We ended up turning away people from our "Your Vote – 2020" event last week, but then had empty seats because people hadn't cancelled.
Also, please observe the guidelines of whatever Covid 19 alert level we are at.  We are all volunteers and it really is pretty ghastly having to police guidelines if people aren't sticking by them.
For the rest of this year, we are giving the koha collected at the door to charities doing great work in our community, as identified in each event listing on our website and Facebook pages. Your generosity will be very much appreciated by them.
Onto the events, with more details on our Facebook and website pages as always.
Saving our national icon: one egg a time! Tuesday, September 15 (yes, next Tuesday!)
Kiwi, our national symbol, are under serious threat and National Kiwi Hatchery's Emma Bean is integral to the species recovery programme that will help ensure they survive.  She will explain how to successfully hatch kiwi chicks and what unfeathered Kiwis can do to help ensure kiwi species' survival.  Tuesday, September 15, 5.30 to 7 PM, Kiwi Birdlife Park (upper Brecon Street). Doors open 5.15 PM. Registration on Catalyst Trust's Eventbrite page.  Please observe level II requirements, particularly 1 m distancing. The bar will be open.
End of Life Choice Referendum Discussion. Thursday, September 24
At the General Election on October 17, New Zealanders will vote on whether the End of Life Choice Act 2019 will become legislation.  Dr Jessica Young was to have spoken at Catalyst Trust's Your Votes – 2020 event, but her flights were cancelled.  Instead, Catalyst is hosting an interactive on-line webinar with her on Thursday, September 24, 8 – 9 pm.  Registration details, which will give you the necessary link for the webinar, will be posted on our Facebook and website pages once finalised.
Reshaping privacy – 2020 and beyond. Tuesday, September 29
Covid 19 has brought privacy issues to the fore around the world, as governments grapple with balancing the need for adequate contact tracing systems and protecting citizens' privacy.  In New Zealand, this changing privacy landscape is even more front of mind due to key changes in the new Privacy Act 2020. New Zealand's Privacy Commissioner John Edwards will focus on impacts of the new privacy protections and obligations brought in by this Act, and also discuss privacy challenges in the context of Covid 19 and how New Zealand compares internationally.  Click here to register.
Covid 19 and the Emerging Global Order. Sunday, October 4
Will Covid 19 end up accelerating a new era of multilateralism to deal with the ever-increasing number of global "problems without passports," despite the best efforts of some populist strongman leaders?   University of Otago international politics specialist Robert Patman will investigate these opposing forces and the likely geopolitical implications of the global pandemic. Click here to register
"They Are Us" – But Who Are "They"? Friday, November 27
"They are Us" was the bold claim made in the wake of the Christchurch mosques massacres of March 15, 2019. But is this picture of inclusiveness real and how much do non-Muslim Kiwis know about what it is to be Muslim and what they believe? Anjum Rahman is founder of the Islamic Women's League and in the wake of the March 15 attacks became a spokesperson for New Zealand's Muslim community. She will be our keynote speaker.  The evening will begin with a meal provided and hosted by our local Queenstown Muslim community, and continue with discussion about being a Muslim in Queenstown and New Zealand. Registration for this event will be available one month prior. 
We are continuing to work on other events to get us all thinking, so do keep in touch. If you know anyone else who would be interested in doing so, please suggest they follow us on Facebook and/or join our website mail list. Suggestions of possible events and collaborations are always welcome!
And remember it is the Queenstown Writers Festival the weekend of November 6-8, with schedule and details to be published on their website once finalised.
Cheers,
Cath Gilmour, Catalyst Trust co-chair