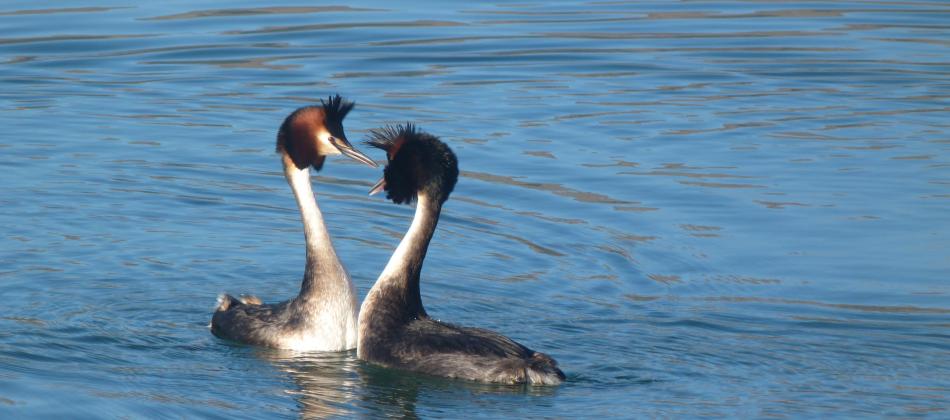 CRESTED GREBES IN GLENORCHY!
Nov 28, 2017
This news was brought to our attention by Ronda Gollop and we thought it is rather special and neat to share!

Corrine, Thor and I have arranged in conjunction with Nicole Kunzmann from DOC in Queenstown, John Darby - the grebe expert from Wanaka - and Marty Black the Harbour Master, to install a nesting platform for the pair of crested grebes near the boat harbour.
They have already had a nest which unfortunately failed for some reason. They will nest again and we are trying to encourage them to nest on the platform. If however, they nest in the harbour or somewhere too open, we will move the nest onto the platform. We will attempt to move them out of the harbour but this takes a bit of time because they can only be moved a few feet a day.
We would appreciate it if people respect the platform and disturb it as little as possible. The grebes are fascinating to watch and we are looking forward to seeing some chicks!
If you want to find out more about crested grebes there is a lot of information on line. Try www.zbirdsonline.org.nz or DOC website.

There are only 3000 of these birds in both Australia and New Zealand estimated 700 in NZ. We are lucky this area is a hot spot for grebes in NZ.