Smithy's Noticeboard
Community
Dave Smith aka Smithy is the Big Boss of the Glenorchy Motors - where our PO Boxes are located and also it is the home of our village's NOTICE BOARD. So this is the online version of Smithy's Noticeboard. 
We encourage everyone to use it - these classifieds go miles!
To send your classifieds for publishing please use contact@glenorchycommunity.nz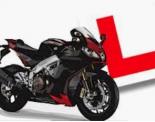 WANTED: MOTOR CYCLE LESSONS
Looking for someone who owns a farm (not necessarily) and a motorcycle to teach me how to ride so that I can get my licence.
Happy to pay for lessons. 
Please contact Beau on 027 344 8860 or beaucorvell@gmail.com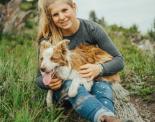 LOOKING FOR A PLACE TO CALL HOME
Kia Ora, my name is Ash.
I am a down-to-earth, mature kiwi lass who is looking to live the country lifestyle in Glenorchy.
I am a Christian and I work for Dart Stables 30hrs a week and I am looking for accommodation with either a room to rent on a farm, a family to live with or a house to sit. 
I am a clean tenant, hard working and will happily lend a hand if you ever need on the farm or with the house work! I am great with kids and animals. 
I am passionate about bow hunting, so I'm looking for an area where I can practice.
Starting from early as the 30th of October to the end of March.
Please call me if you know of anyone who has vacancy.
Cell: 02041911119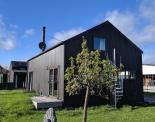 DOUBLE ROOM AVAILABLE
Double Room available immediately in a 2bedroom house in Glenorchy
Part furnished
One bathroom
Perfect for professional working individual or couple
No pets
No smoking
$250 per week (+ 2week deposit) + bills
Call Agi on 022 343 8215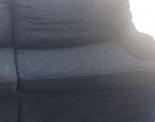 COUCH FOR SALE
2 seater couch for sale
Please contact Lesley 027 4609783 with an offer.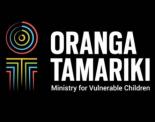 CAREGIVERS NEEDED
Can you provide a stable and loving environment for tamariki until it's safe for them to return home?
All children need a place where they can feel at home with their wider whānau or caregivers. Those who can give them aroha, a place of belonging and connection with family, whakapapa and culture
Caregiving can be hard at times but the rewards can be amazing. Your aroha can make all the difference.
For more information about becoming an Oranga Tamariki caregiver, please get in touch anytime on:
0508 CARERS (0508 227377)  www.orangatamariki.govt.nz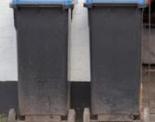 WANTED - OLD BLUE RECYCLING BINS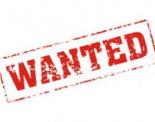 TEMPORARY HOME NEEDED
Temporary home needed from beginning of December until autumn.
Caravan, wool shed, shed or campsite for my tent all considered.
Doesn't need to be flash, as I'm at work or the allotment most of the time - just need a tap and a loo…
I don't need:   power;  wi-if;  hot water;  furniture.

Contact Joanna 0220 73 2201, or joanna.ibell.lakes@gmail.com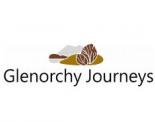 RECRUITING DRIVERS
Looking for Drivers/ Guides based in Glenorchy for our Track transport and tours for the coming summer season.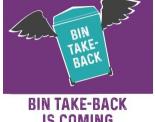 BIN TAKE BACK IS COMING
QLDC is organising Bin Take-Back - a one-off free collection of old kerbside wheelie bins. 
It is optional and residents are welcome to keep their old kerbside bins if they want to. The collected bins will be recycled in Christchurch.
Old, empty bins should be put out by 7am on the correct Bin Take-Back day and left out until picked up (it may take a few days to pick them all up).
Glenorchy's Bin Take-Back day is Friday 1 November.
If you live in a township, place your old bins at your normal kerbside bin collection spot.
If you live in a subdivision or country road off the main highways listed below, bring your old bins out to the highway and leave them on the verge.
Glenorchy-Queenstown Rd from Sunshine Bay to Glenorchy (includes Closeburn and Bob's Cove)
You can also drop off your old empty kerbside bins to the inorganic collection site during Labour weekend (8am-5pm, Saturday 26 October - Monday 28 October) at: Glenorchy rec ground (access via corner of Mull and Oban Streets).
The Bin Take-Back programme is for the QLDC red rubbish bin and QLDC blue recycling bin. New kerbside bins and bins from other waste providers will not be collected as part of Bin Take-Back.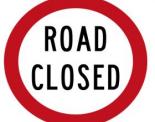 ONE LANE BRIDGE-ROAD CLOSURE INFORMATION
0ne lane bridge-road closure information..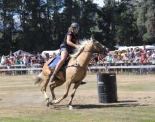 GLENORCHY RACE DAY STALL HOLDERS
CALLING ALL STALL HOLDERS
Are you interested in having a stall or fundraising at the Glenorchy Races – Saturday 4th January 2020? 
If you are, please send a letter to the Lakeside Rugby Club by 5th November: 
email to Brylee  brylee90@hotmail.com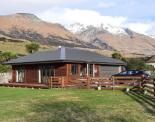 RECRUITING FOR A MAINTENANCE TECHNICIAN
Maintenance Technician
Surrounded by spectacular mountain terrain, The Headwaters organization with the eco-retreat Camp Glenorchy, Mrs Woolly's Campground and Mrs Woolly's General Store, is located just a 40-minute drive from Queenstown.  
The Opportunity
We are hiring a full time permanent Maintenance Technician. This position requires a multi-skilled trades professional who has a broad range of experience in plumbing, carpentry, mechanical, landscaping and other trades repair and maintenance.
About The Position
Supports the maintenance and preventative maintenance activities for the infrastructure, buildings, vehicles, systems and plant
Requires a working knowledge of engineering concepts, including electrical, hydraulic and mechanical systems
Includes project management and the ability to interpret plans, specifications and schematics
Wheels Tracks and Rollers license is an advantage
Involves on call and after hours responses to urgent issues; may include weekend schedules; living locally or within easy driving distance is required 
Applicant must be legally able to work in New Zealand
Please request a copy of the job description by emailing jobs@TheHeadwaters.co.nz, and apply by sending a cover letter noting the position you are applying for, your CV and contact details to the same email address.