Smithy's Noticeboard
Community
Dave Smith aka Smithy is the Big Boss of the Glenorchy Motors - where our PO Boxes are located and also it is the home of our village's NOTICE BOARD. So this is the online version of Smithy's Noticeboard. 
We encourage everyone to use it - these classifieds go miles!
To send your classifieds for publishing please use contact@glenorchycommunity.nz
SITUATIONS VACANT at BLANKET BAY
We currently have vacancies for the following positions:
MAINTENANCE PERSON
We are looking for the ultimate handyman or handywoman.
Someone responsible for the up-keep and maintenance of Blanket Bay's
 buildings, plant and equipment. The ideal applicant will be technically
 minded and preference will been given to a qualified trades person
or someone with previous experience in a similar role. 
GROUNDS PERSON
 The successful applicant will be part of a small team caring for and
maintaining the grounds and equipment at Blanket Bay.
We are seeking an enthusiastic team player with horticultural experience.
  Hours are negotiable.
If either position is of interest and you are available long term
please email or ring.  
Email anna@blanketbay.com Ph: 03 4410115     
CV and references essential
DISHES OF THE DAY - MRS WOOLLY'S FOOD TRUCK
This Thursday and Friday in the Food Truck!
Thursday:
Chicken and seafood Jambalaya with a leafy greens and sprout salad
Friday:
Greek lamb meat balls with tzatiki, tomato sugo and roast potato
The three Turkish flatbreads are also available:
Caramelised onions, chorizo, feta cheese and kale 
or 
Green lipped mussels with garlic, parsley and tomato 
or
Roast vegetables and cheese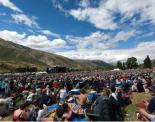 GIBBSTON VALLEY WINERY CONCERT
TICKETS FOR SALE
I have 4 tickets to the Gibbston Valley Winery Concert on Saturday 19th January for sale
This year the music acts are:
Supertramp's Roger Hodgson
James Reyne & Mark Seymour formerly Australian Crawl and Hunters & Collectors
Toni Childs
The tickets were $109 each but I'm selling them for $90 each.
Any questions please call me on 03 409 2999 or mobile 0220 501 451
Thanks, Kate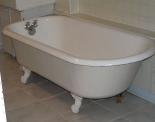 CAST IRON BATHTUB WANTED
Hi, we are after an old cast iron bath. Anything considered. Please contact Richard on 0277890019.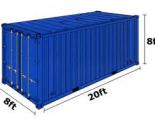 20ft CONTAINER WANTED
20ft Shipping Container Wanted.  Contact Bruce: 0210655167, bruceandersonmassage@gmail.com
Doesn't need to be blue ;-)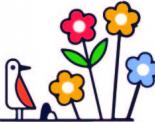 GARDENER WANTED
CASUAL GARDENER WANTED
We are looking for a casual gardener for some yard work: weeding, pruning etc
Please call Dawn on 027 3571733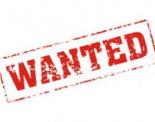 ACCOMMODATION WANTED
Hi, I'm Jordan Bade
I'm looking for accommodation through the summer months and possibly through winter as well. I am working as a Funyak guide for Dart River Adventures. Looking for a single room around $150 a week. You can call or txt 0278158668.
Kind Regards 
Jordan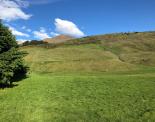 GRAZING AVAILABLE
6ha ON LOT 9, PRECIPICE PLATEAU
Glenorchy-Paradise Road  (see photo below)
Also looking for someone to cut the paddock for hay.
Text your number to me at +61 432411233. I am happy to phone anyone interested, or email me at gillmadams@gmail.com
Gillian Adams
Mrs Woolly's Sunday Markets – coming up
We're excited to be trialling a once-a-month farmers and craft market at Mrs Woolly's General Store starting on Sunday 2 December, and running on the first Sunday of the month. The market will be free to set up a table, gathered around the Store, and we're inviting expressions of interest from both stallholders and local musicians keen to be involved. Dates and details below:
Market schedule
Sunday 2 December 2018, 9am – 1pm
Sunday 6 January 2019, 9am – 1pm
Sunday 3 February 2019, 9am – 1pm
Sunday 3 March 2019, 9am – 1pm
Sunday 7 April 2019, 9am – 1pm
It's free to take a stall, and all that we ask is that you're set-up by 9am, bring your own table/gazebo, float/coins and fabulous crafts, art, edible goodies, plants and more… to sell.
To find out more or register your interest, please email luana@theheadwaters.co.nz or call us on 03 409 0051.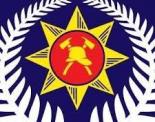 GYVRRF CALL FOR CATERERS
Glenorchy Volunteer Rural Fire Force is hosting the Otago Southland WAJAX Competition over the weekend of 23 March 2019.
We are looking for a community group to cater the lunch for both competitors and extras on the Saturday of the competition.
Ideally a BBQ with burgers or filled roll options would be great but open to ideas.
There would be a guaranteed payment for all competitors and officials which would be nearer 80 people. Extras would pay direct. Numbers confirmed February 2019. 
Please contact glenorchyruralfire@gmail.com with your interest and ideas. These need to be in by 20 December 2018.