Smithy's Noticeboard
Community
Dave Smith aka Smithy is the Big Boss of the Glenorchy Motors - where our PO Boxes are located and also it is the home of our village's NOTICE BOARD. So this is the online version of Smithy's Noticeboard. 
We encourage everyone to use it - these classifieds go miles!
To send your classifieds for publishing please use contact@glenorchycommunity.nz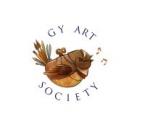 CALL FOR SUBMISSIONS - GY ART SOCIETY ZINE
Kia Ora,
Dear fellow crafters and artists, 
We are very excited to open our trunks and mail boxes to your ideas and articles! 
The theme of this edition is "TREES AND WOOD". 
All details in the enclosed pdf, deadline is 10th of December!
Please send emails, pigeons, smoke messages or give me a call if you have any questions,
Cheers,
The GY Art Society
Maxence
02040702266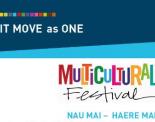 SIT Queenstown Multicultural Festival
International and domestic students from the Southern Institute of Technology's Queenstown campus have organised a multicultural event for early December.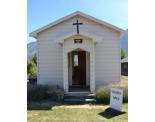 CHURCH NOTICE
Sunday 24 November church service will be at 4.30 pm.
This is later than the usual time to fit in with the Village Fair.
It's an Anglican service and every one is welcome.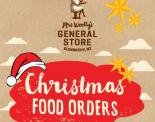 MRS WOOLLY'S CHRISTMAS FOOD ORDERS – Get a FREE Pavlova
We are now taking orders for Christmas Food
This year we have a wide food selection including delicious meats, BBQ pack, fresh seafood, salads, sauces, antipasti and traditional sweet treats. Check out our new online store to find out what's in the menu and place your order. Alternatively, come on in and order at the counter.
https://mrswoollysgeneralstore.nz/
Spend $100 on Christmas Food orders online until 30 November and you will receive a FREE Pavlova* full of Christmas cheer when you pick up your order! Simply add this to your basket and it will be discounted off your total order. *T&C's apply.
All orders must be in by Saturday 7 December. Your order will be ready for collection in-store from 11am to 4pm Christmas Eve (24 December).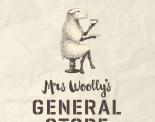 STALL HOLDERS WANTED
Mrs Woolly is having a Market Day and pre-Christmas celebration
Sunday 1st December, there will be live music, market stalls, reopening of the food truck and some great deals.
We still have a few spots available for stallholders, so if you would like to set up a stall to sell your arts, crafts, fruit & veggie from your garden, etc, please get in touch with Luana:  luana@theheadwaters.co.nz.
It is free to set up a stall! Flick us an email for more details.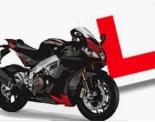 WANTED: MOTOR CYCLE LESSONS
Looking for someone who owns a farm (not necessarily) and a motorcycle to teach me how to ride so that I can get my licence.
Happy to pay for lessons. 
Please contact Beau on 027 344 8860 or beaucorvell@gmail.com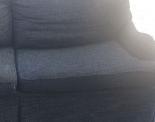 COUCH FOR SALE
2 seater couch for sale
Please contact Lesley 027 4609783 with an offer.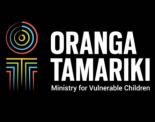 CAREGIVERS NEEDED
Can you provide a stable and loving environment for tamariki until it's safe for them to return home?
All children need a place where they can feel at home with their wider whānau or caregivers. Those who can give them aroha, a place of belonging and connection with family, whakapapa and culture
Caregiving can be hard at times but the rewards can be amazing. Your aroha can make all the difference.
For more information about becoming an Oranga Tamariki caregiver, please get in touch anytime on:
0508 CARERS (0508 227377)  www.orangatamariki.govt.nz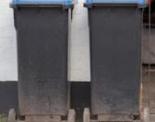 WANTED - OLD BLUE RECYCLING BINS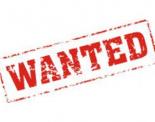 TEMPORARY HOME NEEDED
Temporary home needed from beginning of December until autumn.
Caravan, wool shed, shed or campsite for my tent all considered.
Doesn't need to be flash, as I'm at work or the allotment most of the time - just need a tap and a loo…
I don't need:   power;  wi-if;  hot water;  furniture.

Contact Joanna 0220 73 2201, or joanna.ibell.lakes@gmail.com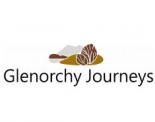 RECRUITING DRIVERS
Looking for Drivers/ Guides based in Glenorchy for our Track transport and tours for the coming summer season.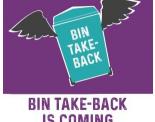 BIN TAKE BACK IS COMING
QLDC is organising Bin Take-Back - a one-off free collection of old kerbside wheelie bins. 
It is optional and residents are welcome to keep their old kerbside bins if they want to. The collected bins will be recycled in Christchurch.
Old, empty bins should be put out by 7am on the correct Bin Take-Back day and left out until picked up (it may take a few days to pick them all up).
Glenorchy's Bin Take-Back day is Friday 1 November.
If you live in a township, place your old bins at your normal kerbside bin collection spot.
If you live in a subdivision or country road off the main highways listed below, bring your old bins out to the highway and leave them on the verge.
Glenorchy-Queenstown Rd from Sunshine Bay to Glenorchy (includes Closeburn and Bob's Cove)
You can also drop off your old empty kerbside bins to the inorganic collection site during Labour weekend (8am-5pm, Saturday 26 October - Monday 28 October) at: Glenorchy rec ground (access via corner of Mull and Oban Streets).
The Bin Take-Back programme is for the QLDC red rubbish bin and QLDC blue recycling bin. New kerbside bins and bins from other waste providers will not be collected as part of Bin Take-Back.