Smithy's Noticeboard
Community
Dave Smith aka Smithy is the Big Boss of the Glenorchy Motors - where our PO Boxes are located and also it is the home of our village's NOTICE BOARD. So this is the online version of Smithy's Noticeboard. 
We encourage everyone to use it - these classifieds go miles!
To send your classifieds for publishing please use contact@glenorchycommunity.nz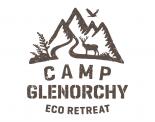 SARSHA HOPE YOGA CLASSES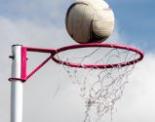 NETBALL 2020
Are you interested in playing Netball over the winter?
Glenorchy Women's Netball Team is taking expressions of interest for 2020.
Season starts in May through to the end of July.
Games are either on a Monday evening or Saturday and the draw is set in advance.
We would love to have as many players as possible as usually not everyone is able to make it every week.
Playing netball is very social and a great way to keep the fitness up over the colder months.
Contact Michelle Green on 027 849 7453 if you are keen to be involved.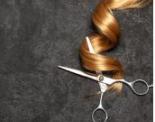 SALON SYLVAN
Sadly, Salon Sylvan will be closing its doors
at the beginning of MARCH,
as I must prepare to move back to the UK
due to family circumstances.

With courtesy, I would like to say :

A Huge THANKYOU to all my valued clients
I encourage you all to book in for a final
'Trim Up ' or just to allow me to recommend
you on to another stylist, if required.

I also take this opportunity to say :

A warm and humble 'THANKYOU!'  to the
Whole Wonderfully Special GY Community
for making me feel so very 'WELCOME' here.
I feel deeply grateful indeed for all the
Support Shared and Friendships Forged .

A Fond Farewell
( but never Goodbye )
Abundant Sylvan Blessings to all  ! ! !
Love from Chrissy x 
ALL HAIR PRODUCTS NOW ON SALE
ANGEL En Provence + ELEMENTS De Lorenzo
Grab a BARGAIN 25% OFF both Ranges
Note: Cash Sales only
Phone Salon Sylvan 0212132427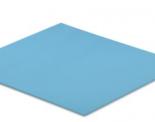 FREE TWO SINGLE FOAM MATTRESSES
Hi,
We have two single foam mattresses to give away - great for overflow guests
Contact Katie
027 444 0058
QLDC - FINAL COLLECTION OF OLD WHEELIE BINS
Waste management will be doing a final collection of old wheelie bins that are not wanted or were missed on the last collection date.
They will not be doing a door to door pick up this time so if you have one to get rid of you can drop it off at GY motors before 2pm on friday 28th feb and they will be picked up from there. No bins will be accepted after this date.
Cheers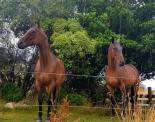 WANTED
Desperately searching for a paddock for two happy horses anywhere around Glenorchy or surrounding valleys. After suddenly losing our paddocks, we need to be out by the end of Feb we have heaps of waratahs and electric fencing also water tank on a trailer. So don't need a fancy fence.. 
Any ideas or suggestions more than welcome.. 
Kirsty   027 444 5069
QLDC - ROAD RESEALS - GLENORCHY
Good Afternoon,
We are completing some sealing on a number of roads within Glenorchy this week and wanted to give you some details so you can inform the community as you wish.
We hope to be in Glenorchy on the afternoon of Tuesday 11th February and will hope to be finished on the afternoon of Thursday 13th February and will be completing the following streets;
-          Woodly Place
-          Pigeon Place
-          Mull St (roundabout to Lake Road)
-          Coll Street
-          Invincible Drive
-          Oban St (Invincible Dr to Coll St)
We advise that all residents refrain from parking on the road during this time to allow us to complete the reseal.
I have attached a notice that I put up near the post boxes in town.
Any other questions feel free to give me a call 021964608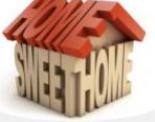 LOOKING FOR A ROOM TO RENT
Hello everybody, my name is Catalina and I am looking for a clean and tidy place to live until the start of June.  
I have a full time job in GY so I work from 10am to 5pm almost every day.
I am looking for a room with access to facilities (toilet/kitchen) for something up to $150 and I would love to help to keep the place in the best condition.
 Thank you in advance and please get in touch: Catalina - 021 135 2277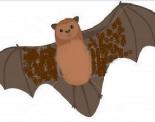 LONG TAILED BAT SURVEY
February 2020:   dates will be confirmed at short notice
It's that time of the year again! Looking at running the survey over two consecutive warm and calm nights in the next few weeks. 
Meet at GY DOC office, bring warm clothes, headlamp, snack, drink, walking shoes and high vis vest if you have one. Every person will walk a slow 4kms on the Routeburn or Dart or Rees roads.
Usually we are back to Glenorchy at 11- 11.30pm or a bit later.
We need one car between two people both with a valid licence. Please let us know if you would like to join us. You can contact Sandra at:
sbarnaba@doc.govt.nz or 0276042287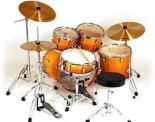 WEST AFRICAN PERFORMANCE GROUP
Master African Drummer Robert Koffie Fugah is set to rock the streets of GY this Waitangi Day, and you sure as hell don't want to miss out!
Koffie, as he is fondly known, is from Ghana, west Africa and has been living in Dunedin since 2013, teaching traditional African drum and dance across NZ.
He's popular for his energetic stage and street performances and a charming smile that is sure to keep you coming back for more!

Watch this legend in action along with his fantastic Kadodo West African performance group this Waitangi Day at the Glenorchy Café garden from 4.30pm **subject to favourable weather conditions** Koha invited :) 
For more information about Koffie and to book in a workshop with him, visit https://www.kadododrumanddance.co.nz/experience.html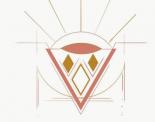 WELLNESS AND RELAXATION MASSAGE THERAPIST
Kia Ora,
I'm Jessie, A Qualified Wellness & Relaxation Massage Therapist. (Dip level 5)
Certified Crystal Practitioner (Phoenix light foundation)
2nd Year Kinesiology student (Touch for health) and Reiki student.
I have set up a clinic space at my home in Glenorchy and I'm now taking bookings from Mondays to Saturdays. Please contact me for more information regarding time, cost and availability.
*Services include*
Restorative Relaxation  
Restorative Pre/Post Pregnancy
Deep Tissue
Tension Release
Hot Stone
Palliative Care touch
*Energy modalities*
Intuitive Crystal Healing
Chakra Balance
Attunement Touch therapy
Oracle card reader
*Additional*
I offer mobile chair massage great for those working from home office.
minimum 20 mins 
We all enjoy being at our best. So go ahead, take some time out to treat Yourself & boost your energy at the same time"
Feel free to contact:-
Jessie 021-02622386
email:- jessie.cornell2020@gmail.com."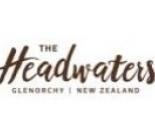 RETAIL GENERAL ASSISTANT
Calling for a Retail General Assistant
Surrounded by spectacular mountain terrain, Camp Glenorchy, together with Mrs Woolly's Campground and Mrs Woolly's General Store, is located just a 40-minute drive from Queenstown.
Mrs Woolly's General Store, our busy General Store has a little something for everyone, from handcrafted coffee and speciality foods to beautiful New Zealand gifts.
The Opportunity
Are you someone who likes to change it up? We want to hear from you - we are looking for a Retail Assistant who will create a positive experience for our customers.
This is a full time position, with competitive market rate of pay.
About You
Genuine passion for customer service with a "Count on Me" and teamwork attitude
Customer service experience is essential
Excellent communicator with strong interpersonal skills
Enthusiastic, self-motivated and positive individual
Immaculate presentation and professional grooming standards
Ability to work a flexible roster, including weekends,  public holidays and evenings  
Legally able or ability to attain the right to work in New Zealand
Please email a cover letter, your CV, and contact details to jobs@TheHeadwaters.co.nz    OR  call in and see us at Mrs Woolly's Store.