Smithy's Noticeboard
Community
Dave Smith aka Smithy is the Big Boss of the Glenorchy Motors - where our PO Boxes are located and also it is the home of our village's NOTICE BOARD. So this is the online version of Smithy's Noticeboard. 
We encourage everyone to use it - these classifieds go miles!
To send your classifieds for publishing please use contact@glenorchycommunity.nz
LIBRARY SURVEY
Over the next two weeks Council is surveying the community about library use and how libraries are evolving in the future. They are especially interested in the voices of our rural libraries (i.e. us!) so knowing many of you are often visitors to the library, it will be really helpful if you could add your input to the survey. There are a few paper copies at the library too,  but if you have the time to fill this out online, it's probably the easiest and fastest way to get your info in to everyone.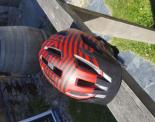 LOST AND FOUND - KIDS HELMET
Lost and found kid's bike helmet at the Trading Post. Free to a good home if not pick up in the week. 
Cheers,
Max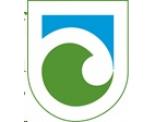 NZ FALCON SIGHTINGS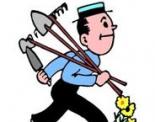 GARDENER ASSISTANT REQUIRED
Local gardener requires an assistant over the summer months
Please contact Suzanne 0277539126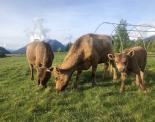 DEXTER COW AND CALF FOR SALE
Dexter Cow and Calf for Sale - $800 for both. 
Contact Bruce, 0210655167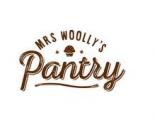 FOOD TRUCK ASSISTANT
We need your help
Our Food Truck is open 3 evenings a week and we need someone to assist our Chef
Responsibilities
Open and close Food Truck till
Take orders from customers
Manage cash and card transactions
About You
Must be outgoing, friendly, and love to interact with people of all cultures.
Must be available Tuesday, Thursday, and Friday nights between 4.30 – 9pm.
Please contact us at jobs@theheadwaters.co.nz or come in and see us at Mrs Woolly's Store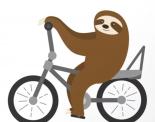 ADULT'S BICYCLE WANTED
Have you got a bike lying around collecting dust?
I could be willing to take it off your hands as I'm after a sweet set of wheels to get me around Glenorchy and beyond for the summer.
Open to borrowing/purchasing/renting/sharing etc. 
Let me know – Josie: 022 037 8993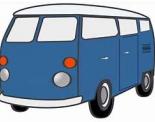 LOOKING FOR SPACE TO PARK OUR VAN
Looking for a space to park our van and use of facilities.  
We're a married couple who have just started working in Glenorchy.
We live in a small van and are looking for somewhere with a shower and toilet at a minimum - ideally a kitchen too.
Please get in touch on 022 154 1276.
Many thanks, Laura & Will.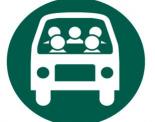 CAR-POOL
"I'm looking for a carpool to and from Frankton during the week. I leave Glenorchy at 6:30am, and head back around 5. I can drive, and pick up and drop off people. Details can be figured out.
If interested contact Ryan at 021 748 911"
Thanks,
Ryan.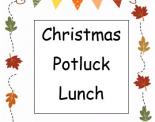 CHRISTMAS POTLUCK LUNCH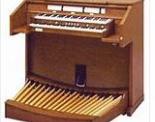 ORGAN FOR SALE
The Museum group is looking for a home for one of its vintage organs.
It is presently in the hallway by the medical rooms and is surplus to requirements, as we have three of them.
Please make an offer. It looks in fairly sad condition.
We will advertise on trade me if no one local wants it.
Contact thor.corrine@xtra.co.nz
DOES GY NEED A NEW EARLY CHILDHOOD EDUCATION CENTRE?
Due to the growing demands of parenting in Glenorchy and the population dynamics changing as they are, Glenorchy playgroup is considering moving away from the current 'playgroup' model where parents bring along their children and stay with them on Monday and Thursday mornings and opening up a community based Early Childhood Education (ECE) facility. We are hoping to incorporate our local Glenorchy values and keep the support up for new parents and caregivers as well as enabling families that need it, full time care for their preschool children.
Currently the only options for 'daycare' is a single 'In home care' business which can only take a small number of children (and she is fully booked with a large waiting list!) or driving to a Queenstown ECE provider which doesn't help the growing number of people who want to live and work in Glenorchy.
So we are going to embark on the rather arduous task of raising funds and building a new purpose built ECE facility at the current premises. The current building is not really in a state to be upgraded to Ministry of Education standards for ECE so we will remove that building and start fresh.
How this facility will be designed, what philosophy will be its backbone and what structure the management will take is going to take some work to figure out and right from the outset we want the communities help. If you feel you have something to add in terms of design or function we would love to hear from you. Equally, if there are things you would hate to see incorporated into this new facility we want to hear that too. To do this we will be holding several drop in style sessions for everyone who wants to have their say or voice concerns or has big dreams and ideas for us. We hope to collate the feedback into a design brief for an architect who can then go and draw up some concept plans for us which we can then come back to the community with.
So we will be having one session on Friday 6th December 10-12pm and one on Sunday 8th December 3-5pm at the Playgroup room (behind the school pool). All are welcome.
If you have strong views you would like considered and can't make one of these sessions, feel free to send us an email (glenorchyplaygroup@gmail.com) or give Christina a call (021655735) before 10th December. 
Thanks for your time.
Christina Lister 
Glenorchy ECE project