Smithy's Noticeboard
Community
Dave Smith aka Smithy is the Big Boss of the Glenorchy Motors - where our PO Boxes are located and also it is the home of our village's NOTICE BOARD. So this is the online version of Smithy's Noticeboard. 
We encourage everyone to use it - these classifieds go miles!
To send your classifieds for publishing please use contact@glenorchycommunity.nz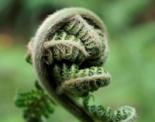 TRIBE LEADERSHIP RETREATS
Hey Glenorchy,
SPRING IS COMING. TIME TO START LOOKING TOWARDS SUMMER
I'm popping a note up on the board today to re-launch my business coaching here in town.
The GY locals rate is $100 an hour, which is less than half what I normally charge.
If you're keen for a half hour complimentary session to get started then let me know!
Danelle Jones
Custodian, tribe Leadership Retreats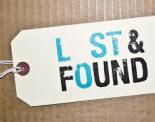 LOST: WOMEN'S WALLET
Small square tan women's wallet with small tassel fringe accent
I have somehow misplaced my small tan wallet at/or near the Hotel pub on Tuesday night and after confirming it wasn't there or anywhere else I had been, I figure I may have dropped it somewhere unknowingly...
Talia DeFalco is the license!
Appreciate any help!! talia.defalco@gmail.com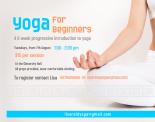 BEGINNERS YOGA
ACCOMMODATION WANTED
Accommodation wanted!
Hello Glenorchy!
We are a young married couple, living and working in the area for the past year. We are looking to relocate from Kinloch to Glenorchy and are looking for a room/house to rent long term.
We are full time employees, so not looking for a party house. Quiet and clean we are perfect tenants (can provide reference if needed).
We have no kids but two extremely friendly and well behaved cats They are both used to people around and are very clean.
We are looking for accommodation straight away, so if you have a something available, don't be shy and just ring us up or email us!
Mob: 027 525 6282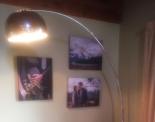 LAMP FOR SALE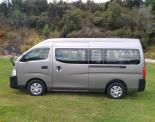 NISSAN Nv350 VAN FOR SALE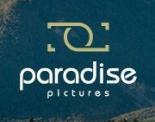 AERIAL PHOTOGRAPHY
AERIAL PHOTOGRAPHY OR VIDEO
For real estate, AirBnB listings, Council project developments, aerial mapping, checking on stockor simply an image of your own residence in the stunning environment we live in.
Give me a call and I'll let you know what can be achieved.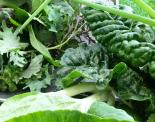 HOMEGROWN GLENORCHY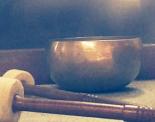 SINGING BOWL MASSAGE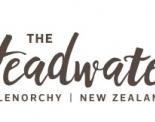 COMMUNITY COMPOSTING INITIATIVE
Community Composting Initiative – Update
In April 2017, The Headwaters presented a proposal to install a continuous flow, automated
composting facility (the Earth FlowTM composter) on their site on Oban Street for processing
compostable waste produced by Mrs Woolly's General Store and Camp Glenorchy, with the
view to opening it up to the community, if there was sufficient interest.
The Headwaters requested feedback on the proposal from the Glenorchy community through a presentation
to the Glenorchy Community Association on 6 April 2017, followed by information on the
Glenorchy Community website and interviews with local businesses and local residents
(apologies if we didn't get around to you all!).
Thank you for everyone who provided input. The findings indicate we have a very
environmentally conscious community, with the majority of respondents already undertaking
home composting or providing food waste as animal feed. Whilst most local businesses
were in favour of a community composting program in Glenorchy, quite a few of these were
already committed to providing their compostable waste as a resource to other parties.
Whilst most of the residents interviewed indicated they were in favour of a composting
program in Glenorchy in general, only about one-third indicated they would participate. The
key reasons given were that compostable waste was seen as a resource for animal feed and
replenishing the soil, and also home composting was considered more convenient.
However, waste audits of The Headwaters operations during the off-peak and peak
seasons, and discussions with interested local businesses, indicate that there is likely to be
sufficient compostable material available to warrant installation of an Earth Flow composter
in Glenorchy. The Headwaters is preparing an application to seek funding for the project,
from the Ministry for Environment Waste Minimisation Fund. Applications must be submitted
before 14 May 2018, with successful applicants notified in October 2018 and funding
provided from March 2019. The project would also need to obtain the necessary consents
prior to construction and operation.
The Intermodal Earth Flow composter that The Headwaters is considering, is made by
Green Mountain Technologies (compostingtechnology.com/earth-flow), and designed to fit
inside a 20 foot shipping container. The unit can process up to 0.5 tonne of organic matter
per day using aerobic 'hot' (50 – 65 degrees Celsius) composting. Organic matter is added
to the load end, and a travelling auger mixes the compost and moves the compost slowly
towards the discharge end of the vessel producing a high-quality compost in two to three
weeks.

The unit has the following engineering controls:
• Fully enclosed insulated system – provides control over process air, limits noise, and
prevents pests.
• Mixing auger – oxygenates the compost, breaks up anaerobic pockets, and evenly
distributes moisture. The auger can be programmed to mix 2-4 times per day, or
used manually.
• Positive aeration system – to boost oxygen in the pile.
• Bulking agent – provides carbon for the composting process, absorbs moisture, and
provides air space in the pile to maintain optimum composting conditions. The
Headwaters is looking at shredded cardboard and dry garden waste as key bulking
agents.
• Biofiltration – all process air passes through a biofilter to remove odour, before being
released outside of the container.
The composter would be located at The Headwaters site on Oban Street. Whilst the details
of the proposal have not been finalised, it is expected that the Earth Flow unit will be located
behind the existing General Store away from the site boundary. Collection of compostable
waste from the community is likely to be at a central drop-off point on site and any excess
compost produced would made available to the community.
If you would like further information on the project, or have any comments or questions,
please email The Headwaters at info@TheHeadwaters.co.nz, or drop a written comment in
to the General Store, before 1 May 2018.
Intermodal-Cut-Sheet.pdf Earth-Flow-Features-Benefits.pdf Community-Composting-Initiative-Update-5-April-2018.pdf