Smithy's Noticeboard
Community
Dave Smith aka Smithy is the Big Boss of the Glenorchy Motors - where our PO Boxes are located and also it is the home of our village's NOTICE BOARD. So this is the online version of Smithy's Noticeboard. 
We encourage everyone to use it - these classifieds go miles!
To send your classifieds for publishing please use contact@glenorchycommunity.nz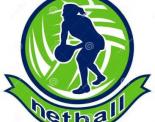 NETBALL - 2019
Are you interested in playing Netball over the winter?
Practices will be in Glenorchy
Games will be played in Queenstown, either in the evening or Saturdays
Season generally April - August
If you are interested please let me know as soon as possible on 021 251 5542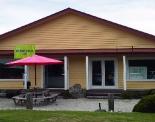 COMMERCIAL SPACE
AVAILABLE FOR LEASE
19 Mull Street (next door to GYC & Queenie's Dumplings). Bright, modern spot, which would be suitable to use for retail,
office space, or potentially food service.
Laminate wood flooring throughout, window storefront, big skylight for natural lighting, and back room with commercial washing area. Front gravel area is the ideal extra outdoor space that could be used for seating, signage, or stock/product placement. Public parking right across the road. Negotiable duration and terms, please get in touch with Andrew 022-646-9890 or email info@merinofrank.co.nz
SITUATIONS VACANT at BLANKET BAY
We currently have vacancies for the following positions:
MAINTENANCE PERSON
We are looking for the ultimate handyman or handywoman.
Someone responsible for the up-keep and maintenance of Blanket Bay's
 buildings, plant and equipment. The ideal applicant will be technically
 minded and preference will been given to a qualified trades person
or someone with previous experience in a similar role. 
GROUNDS PERSON
 The successful applicant will be part of a small team caring for and
maintaining the grounds and equipment at Blanket Bay.
We are seeking an enthusiastic team player with horticultural experience.
  Hours are negotiable.
If either position is of interest and you are available long term
please email or ring.  
Email anna@blanketbay.com Ph: 03 4410115     
CV and references essential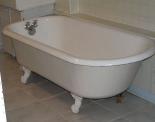 CAST IRON BATHTUB WANTED
Hi, we are after an old cast iron bath. Anything considered. Please contact Richard on 0277890019.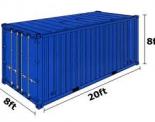 20ft CONTAINER WANTED
20ft Shipping Container Wanted.  Contact Bruce: 0210655167, bruceandersonmassage@gmail.com
Doesn't need to be blue ;-)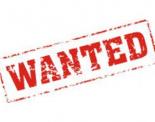 ACCOMMODATION WANTED
Hi, I'm Jordan Bade
I'm looking for accommodation through the summer months and possibly through winter as well. I am working as a Funyak guide for Dart River Adventures. Looking for a single room around $150 a week. You can call or txt 0278158668.
Kind Regards 
Jordan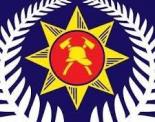 GYVRRF CALL FOR CATERERS
Glenorchy Volunteer Rural Fire Force is hosting the Otago Southland WAJAX Competition over the weekend of 23 March 2019.
We are looking for a community group to cater the lunch for both competitors and extras on the Saturday of the competition.
Ideally a BBQ with burgers or filled roll options would be great but open to ideas.
There would be a guaranteed payment for all competitors and officials which would be nearer 80 people. Extras would pay direct. Numbers confirmed February 2019. 
Please contact glenorchyruralfire@gmail.com with your interest and ideas. These need to be in by 20 December 2018.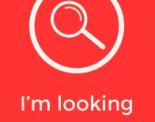 SITUATION WANTED
LOOKING FOR PART TIME WORK
Hi there,
I am looking for part-time work in Glenorchy. I am available to help with yard work, gardening, house cleaning, dog walking, and nannying. I have my own car and a great work ethic. Please email me if you, or anybody you know, is looking for some help around the house! saccomannosamantha@gmail.com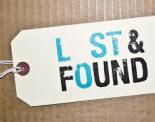 SERVICE IQ ASSIGNMENT FOUND
A ServiceIQ assignment was left unattended at Mrs Woolly's General Store 30/10/2018.
If it's your hard work you may want to collect it from the counter :-)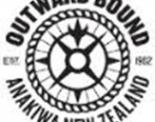 OUTWARD BOUND WORK WANTED
Hi, I'm James Glover. I need to raise over $3000 towards Outward Bound that's occurring next year in April. I'm happy to offer work like wood splitting/stacking, lawn mowing, lawn mower repairs and other jobs likes dog walks. Will happily help with anything handy over the weekends and summer school holidays.
Contact me at yetiglover@gmail.com, or call me at Kinloch Lodge (03) 4424900
"Better people, better community, better world"
Outward Bound