Smithy's Noticeboard
Community
Dave Smith aka Smithy is the Big Boss of the Glenorchy Motors - where our PO Boxes are located and also it is the home of our village's NOTICE BOARD. So this is the online version of Smithy's Noticeboard. 
We encourage everyone to use it - these classifieds go miles!
To send your classifieds for publishing please use contact@glenorchycommunity.nz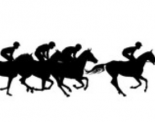 GY SCHOOL CALL FOR HELPERS AT RACES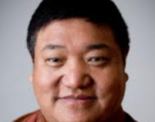 FIND HAPPINESS WITHIN
hello dear friends,
when i found this magical place and created my personal home here i realized that i had an opportunity to make many more of my dreams come true.
one of them was to host a spiritual retreat and to fill the house with like minded people to share, learn and celebrate together.
i am very pleased to announce that this is happening in february!
as my place is quite small, there are only 15 people who can attend.
i recently met and practiced with the rinpoche in california and his approach is gentle and accessible to all.
if this resonates with you, please take advantage of this special opportunity to be in the company of this sincerely gifted and committed teacher.
cheers,
jessie boucher, jessie@jessieetlaurent.com
Finding Happiness Within: Reconnecting with Your Natural State of Mind Through Pristine Mind Meditation
"Happiness isn't something we need to find or achieve. It is the very core of our being."
- Orgyen Chowang Rinpoche
Join meditation master Orgyen Chowang Rinpoche for this special weekend program based on his book Our Pristine Mind: A Practical Guide to Unconditional Happiness.
Right now, we can feel and experience anger, stress, and other uncomfortable states of mind. But we don't experience the pristine natural state of mind that lies within us. During this two-day retreat, Orgyen Chowang Rinpoche will teach us how we can feel not only our thoughts, but can actually experience our Pristine Mind in every moment through Pristine Mind Meditation.
Many people are familiar with mindfulness meditation. Using mindfulness as a basis, Pristine Mind meditation is an approach to meditation without an object that helps us find happiness within, dispels toxins and distortions of mind, and brings about greater health and a deep sense of well-being.
Orgyen Chowang Rinpoche will provide precise, experiential instructions and guided meditations drawn from the Dzogchen mind-class teachings making the life-transforming realization of the pristine nature of mind attainable for all. These teachings are deeply relevant whether we are just seeking a happier life or are pursuing the spiritual journey all the way to enlightenment.
No background with meditation is necessary.
Bio:
Orgyen Chowang Rinpoche is a meditation master in the Nyingma lineage of the Buddhist tradition. He studied for nine years at Larung Gar in Serta, Eastern Tibet, with his teacher, Jigme Phuntsok Rinpoche, who is widely acknowledged as one of the greatest Dzogchen meditation masters of the twentieth century. A long-time resident of the San Francisco Bay Area, Orgyen Chowang Rinpoche is the founder and spiritual director of Pristine Mind Foundation and the author of Our Pristine Mind: A Practical Guide to Unconditional Happiness. For more information, visit www.pristinemind.org.
Retreat Details
Tentative Schedule:
Friday, February 9th
6:30pm – 8:00pm/7:00pm – 9:00pm
Saturday, February 10th
10:00am – 12:00pm
2:00pm – 4:00pm
(Possible Evening Session After Dinner)
Sunday, February 11th 9:00am – 12:00pm
Cost:
$325 (Lunch Saturday is included) New Zealand Dollars There will be an additional optional dinner Saturday night at GYC
Space is limited. Register early.
Location:
Glenorchy New Zealand Register for Further Details
Contact:
To Register:
List of Local Lodging Suggestions available upon request. If you are visiting from out of the area, we encourage you to make lodging arrangements early as local Airbnb's and Hotels will fill up quickly.
For Questions for Local Coordinator/Host in New Zealand : Jessie Boucher 021 266 8696
jessie@jessieetlaurent.com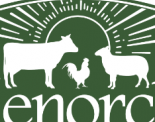 PART-TIME POSITION AVAILABLE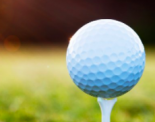 GLENORCHY GOLF CLUB TWILIGHT GOLF
Starting 2nd November every Thursday evening at 6pm until the end of March.
For November only anyone wanting to learn can come along at 5.30 for free tuition.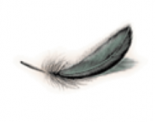 JOB OFFER - BLANKET BAY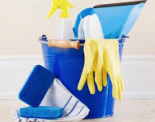 CLEANER DESPERATELY WANTED
Wanted desperately part time cleaner for Glenorchy Motels.   
Hours flexible between 10am and 2pm daily.
Kath & Trevor Cruickshank
OWNER/OPERATORS
GLENORCHY MOTELS LIMITED
(03) 4426993
0274 368 531
P O Box 112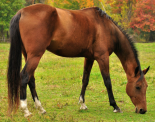 GRAZING WANTED
Grazing for one horse wanted in Glenorchy.
Great remuneration offered.
Phone or txt 027 453 0034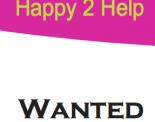 CLEANER WANTED