Smithy's Noticeboard
Community
Dave Smith aka Smithy is the Big Boss of the Glenorchy Motors - where our PO Boxes are located and also it is the home of our village's NOTICE BOARD. So this is the online version of Smithy's Noticeboard. 
We encourage everyone to use it - these classifieds go miles!
To send your classifieds for publishing please use contact@glenorchycommunity.nz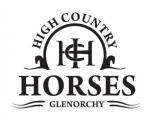 PART-TIME OFFICE JOB – HIGH COUNTRY HORSES
We need help on Sundays and Mondays 7.30am – 4.00pm
Duties will include
Welcoming clients onto the farm and checking them in
Answering phone and email enquiries
Completing bookings
Prior knowledge of the RTBS system is a benefit but not essential
FULL TRAINING WILL BE GIVEN. 
Call me ASAP - Deana 0274467737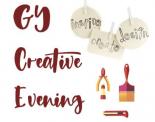 GLENORCHY CREATIVE ARTS AND CRAFT EVENING - MONDAYS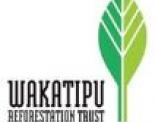 OPERATIONS MANAGER (Part time – Contractor)
Could you organise the planting and maintenance of 10,000 native plants a year in the Wakatipu?        
 The Wakatipu Reforestation Trust is looking for a part time Operations Manager to oversee our revegetation programme, recruit and manage volunteers and support the Trustees in delivering the WRT vision.
This role requires an average of 20 hours per week and is remunerated on an hourly basis.

An excellent candidate will:
Be highly organised with excellent self-management and communication skills
Have great interpersonal skills and the ability manage and connect a variety of people
Be an energetic, big-picture thinker with a proactive attitude
Have enthusiasm for the Wakatipu Basin's unique ecosystems
Have experience with email distribution, website management and social media channels
A driver's license and vehicle are preferred. 

If this sounds like the role for you, please request a complete job description and apply in writing to jadavanvliet@hotmail.com by 27th September 2019.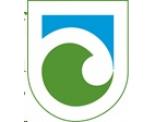 NOTICE OF COMPLETION - AERIAL 1080 DROP
Aerial 1080 predator control
The Dart, Routeburn and Caples Valleys aerial 1080 predator control is planned to start on Tuesday 10 September 2019 (weather permitting).
On this first day helicopters will be sowing a 'pre-feed' of non-toxic cereal pellets.   This accustoms the pests to the pellets as food, which greatly increases the effectiveness of the poisoned pellets.   The 1080 poison pellets will then be sown about a week later (weather permitting). 
 Important information about the non-toxic 'pre-feed':
The non-toxic pellets will be spread over exactly the same areas as the 1080 poison pellets.   The non-toxic pellets are the same size and shape as the poison pellets, but are coloured dark brown since the operation uses deer repellent.  The toxic pellets will be dyed green to deter birds.
It may be difficult to distinguish non-toxic pellets from poison ones.   Any pellets encountered in the days following the 'pre-feed' or toxic operation should be treated as poisonous:
DO NOT touch or eat bait
WATCH CHILDREN at all times
DO NOT EAT animals from these areas
Remember, poison baits and carcasses are DEADLY to DOGS
All tracks in the Dart, Routeburn and Caples Valleys will have restricted access during the 'pre-feed' drop.   
Nearby tracks will also have restricted access including Fraser and Kay Creeks, the Rock Burn, Beans Burn and the Routeburn North Branch.  These access restrictions will be for up to 24 hours.   Overnight trampers already within the area will be held at huts by DOC staff until operations are complete.   People planning to visit these areas are advised to check with a DOC visitor centre prior to their trip. 
From later on Monday 9 September and all of Tuesday 10 September the road to Chinaman's Bluff (Dart Track) will be closed from the forest edge at the top of Mill Flat. 
If difficult operating conditions are encountered on Tuesday 10 September, then work may continue into Wednesday 11 September.   If this occurs, all track and road closures will remain in place.   If there is any delay to our schedule we will re-contact you with further information.
The operation on Tuesday 10 September only involves non-toxic pellets.   You will receive a separate notification prior to the aerial sowing of 1080 poison. 
Attached is a factsheet about the operation, and for further information please call the local DOC office on 03 442 7933 or email bfobwakatipu@doc.govt.nz
Department of Conservation Whakatipu-wai-Māori / Queenstown  Office Cavells Building, 1 Arthurs Point Road | PO Box 811, Queenstown 9371    www.doc.govt.nz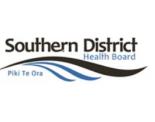 MEASLES - SDHB MEDIA RELEASE
 Eight new measles cases in Queenstown
 Saturday 7 September 2019
The total number of confirmed Queenstown measles cases has risen to fifteen. Eight new cases were confirmed late Friday night and today. Six of the new cases are NZ Ski staff who work at The Remarkables ski fields and two primary school aged children.
Of the fifteen total cases, fourteen are local residents. One was a visitor from Auckland.
Locations visited by infectious cases include:
The Remarkables ski field
Remarkables Primary School including weekend gatherings
Queenstown Lakes District Emergency Department (5 September)
Queenstown CBD and wider Queenstown area.
Measles has now spread beyond The Remarkables ski fields. Queenstown visitors and residents are reminded to check their immunisation status.
If you have already received two measles vaccinations, or have definitely had doctor-diagnosed measles infection in the past, you are considered immune. Over 99% of people who are fully immunised are protected from measles.
If you are not sure of your immunisation records, you should assume you are unvaccinated. Receiving extra MMR vaccinations will not cause any harm.
If you are not vaccinated and have come into contact with someone with measles, you are not protected from measles. You should be isolated for up to 14 days. Call your GP to find out the best time to be vaccinated.
The Immunisation Advisory Centre has provided up to date information about measles immunity and the MMR vaccine on their website: https://www.immune.org.nz/hot-topic/measles-overseas-and-new-zealand
There are no other confirmed measles cases within the Southern DHB region.
A temporary Southern DHB/WellSouth clinic in Queenstown has administered more than 500 vaccinations to staff from NZ Ski.
For more information on measles please visit the Ministry of Health website.
For further information, please contact:
Southern DHB Senior Communications Advisor Vanessa Barratt
027 836 4718 or email: vanessa.barratt@southerndhb.govt.nz
OR
Southern DHB EOC DunComms@southerndhb.govt.nz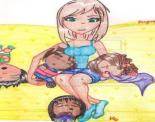 NANNY/DOG-SITTER AVAILABLE
Heading out for the evening/night and need a nanny/dog sitter?

I am a 28 year old female available to care for your little ones while you go out for a night with your partner and or friends! I have been in GY for over a month and I have a full-time job at the cafe in town, however I am available on evenings/nights to care for your kids/pets if you need help!

Please get in touch:   020 4188 3472 - Jamie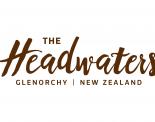 CALLING FOR HOSPITALITY ALL-ROUNDERS
Calling for Hospitality All-Rounders! 
Surrounded by spectacular mountain terrain, Camp Glenorchy, together with Mrs Woolly's Campground and Mrs Woolly's General Store, is located just a 40-minute drive from Queenstown.   We are hiring staff now for our busy summer season.
Accommodation ranges from one, two, and three bedroom cabins to bunk huts and motorhome sites. The adjacent Homestead features an open shared kitchen, meeting rooms and lounges, and Mrs Woolly's Campground offers tent and campervan sites, with shared kitchen facilities.
Mrs Woolly's General Store, our busy General Store has a little something for everyone, from handcrafted coffee and speciality foods to beautiful New Zealand gifts.
The Opportunity
We are looking for hospitality professionals to work as General Assistants across the operations in the following areas:
Front Desk/Accommodation                         
Housekeeping
Retail Assistants                                                         
Kitchen Assistants
Are you someone who likes to change it up? We want to hear from you!
We have both full time and part time hours available and pay competitive market rates of pay.
Well-appointed staff accommodation may be available in Glenorchy for the successful applicants.
About You
Genuine passion for customer service with a "Count on Me" and teamwork attitude
Customer service experience is essential
Excellent communicator with strong interpersonal skills
Enthusiastic, self-motivated and positive individual
Immaculate presentation and professional grooming standards
Ability to work a flexible roster, including weekends,  public holidays and evenings  
Legally able or ability to attain the right to work in New Zealand
Please email a cover letter noting the position you are applying for, your CV and contact details to jobs@TheHeadwaters.co.nz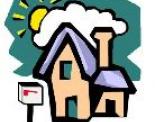 HOME FOR RENT
Local Family (2+1) looking for accommodation.
We need a small house or unit, for rent for a couple of months (October 7th – December 7th).
Please contact Natalia at 021 04 888 27 or at natalia@guam-voyage.com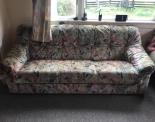 FREE SOFA & MATCHING CHAIRS
In perfect condition just surplus to requirements.
Phone Michelle Green 0278497453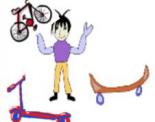 WANTED – KIDS BIKES, SKATEBOARDS & OUTDOOR TOYS
My three nephews and niece are coming to take over our house for three weeks in November. Keen to show them the delights of the local skate park and some gentle mountain biking! If anyone has any outgrown bikes etc that they no longer want cluttering up the garage, I'd be keen to buy/take them off your hands. I'm particularly looking for two bikes with 24" tyres and one with 20". Not looking for anything flash :)
Cheers,
Michelle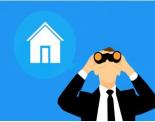 AWESOME TENANT LOOKING FOR A HOUSE IN GlENORCHY
Hi, I'm Shannon, a 26 year old kiwi lass and I just got myself a full time job in Glenorchy for the summer. I am looking for a room or whole house to rent in the area and would love any leads on this. I have been a property manager, a guest house manager and I have my own properties so I know what a good tenant looks like - I have become one myself! I am also open to running accomodation (cleaning and administration) in exchange for a place to live. If you or anyone knows of anything I would love to hear from you!
My e-mail is shannon.rose@hotmail.co.nz
I am currently working out of the country so if you would like to speak with me I can find a way to contact you to chat.
Thanks in advance!
Shannon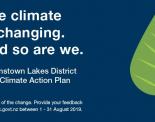 CLIMATE ACTION PLAN FEEDBACK CLOSES 31ST AUGUST
There are just two weeks remaining to provide your feedback on the draft climate action plan. Do you think it covers everything it needs to?
Make sure you let us know by heading to letstalk.qldc.govt.nz by 31 August to complete the feedback form. If younger members of your household would also like to provide feedback, they can upload pictures, drawings and ideas to the Submit Ideas section of the webpage. 
What is the climate action plan?​
The draft climate action plan proposes a cross-sector collaborative approach with the community, partners and stakeholders to help the district adapt to, and reduce the effects of, a changing climate.
It sets out what QLDC plans to undertake over the next three years, and also how the different sectors in the district working together will contribute to:
reducing emissions
transitioning to a low carbon economy
preparing for the disruptions of a changing climate.
What will happen after the feedback stage?
Community feedback will be assessed and the final plan will be presented to Council. If adopted, the plan will guide decision-making and drive actions going forward - not only for QLDC and the next Ten Year Plan but also for our wider community.