Smithy's Noticeboard
Community
Dave Smith aka Smithy is the Big Boss of the Glenorchy Motors - where our PO Boxes are located and also it is the home of our village's NOTICE BOARD. So this is the online version of Smithy's Noticeboard. 
We encourage everyone to use it - these classifieds go miles!
To send your classifieds for publishing please use contact@glenorchycommunity.nz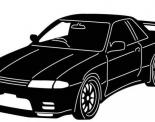 CARS FOR SALE
We have two cars for sale
2006 Black Toyota Rav4 Ltd - Petrol - Auto - 153,000km  - 4wd - heated seats :)
$8500 ono
2001 Blue Subaru Outback - Petrol - Manual (fun!) - 286,900km 
$2000 ono
Both are good runners and only being sold due to changing needs. Give either of us a shout if you want to check them out.
Gareth - 021 644986
Michelle - 021 644935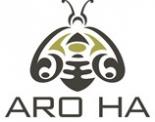 WELLNESS CHEF - ARO HA
We are seeking a passionate and creative chef to provide highly nutritious, organic, & plant based creations, which are enriching for mind, body & wellbeing. You will be part of a small team in the kitchen @ Aro Ha Wellness Retreat.
Position Responsibilities:
• Preparing cleansing, vegetarian, nutrient dense, plant based food for the  guests & staff
 • Learning, implementing and amending our menu as food production and seasons determine
 • Implementing high standards of food presentation
 • Assisting with compiling food orders, maintaining relationships with all providers and coordinate delivery of produce
 • Problem solving skills requiring ability to anticipate needs and request assistance when required
 • Health and Safety in the kitchen
• Ability to be flexible to cater to guest dietary requirements
 Valuable Skill Set:
 • Passion for health and wellness
 • Nutritional knowledge
 • Knowledge of food combining, detox and cleansing diets
 • Reliable and able to work well under pressure also capable and confident to work alone at times
• Public speaking
• Experience preserving, drying & fermenting fruit & vegetables
• Knife skills
 • Excellent communication & time management skills
 • Oversee and mentor junior staff
• Computer skills for kitchen administration
• Willing to put in 8-10 hours a day of varying degrees of work
You must be legally able to work in New Zealand
To apply, please submit to office@aro-ha.com
 • Cover letter
 • Current Resume with references
 • Passport size photo & copy of drivers license or passport showing valid work permit if required.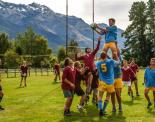 Lakeside Rugby Club AGM
The Annual General Meeting will be held at the clubrooms, 7.30pm on Thursday 8th August 2019.  All welcome.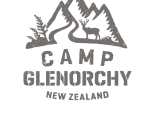 YOGA IS BACK AT CAMP GLENORCHY
Yoga is back at Camp Glenorchy and everyone is invited – practices every Tuesday, Thursday and Saturday from 7:30am – 8:30am. $15 Koha. Come and see the sunrise with us and warm up in these cold winter mornings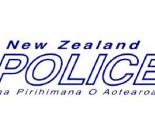 QUEENSTOWN POLICE NOTICE
Hi I'm Mark Ford, your Glenorchy Community Constable.  I will be in Glenorchy next week. If anyone wish to get in touch with any concerns or information to pass on please contact me on: Phone # 021-957093 or email mark.ford@police.govt.nz.
NEW KERBSIDE RUBBISH & RECYCLING SERVICE NOTIFICATIONS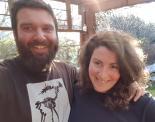 WANTED – LONG TERM ACCOMMODATION
Hi, we are a Friendly, Mature, Canadian couple looking for Accommodation from August onwards. Long-term preferred. We're quiet, tidy and responsible with full-time work in Glenorchy.  Local references available!
Contact Jess or Ryan
021 347 911 / 021 748 911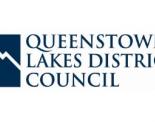 QUEENSTOWN LAKES DISTRICT COUNCIL REVISED RUBBISH BIN
QLDC are delivering new wheelie bins to residential properties across the district. 
It seems many properties in Glenorchy & Kinloch have not yet received the bins for the new rubbish and recycling collection service set to start on 1 July 2019.  The bin roll-out started on 26 March with Kingston and Glenorchy, and should be finished district wide about mid-June. Everyone who currently gets kerbside rubbish and recycling should receive the new bins (the whole Queenstown Lakes district from Makarora to Kingston).
What to do if your bins have not arrived? 
If you didn't get any bins when all your neighbours got theirs, call QLDC on 03 441 0499 or 03 443 0024.
OR
Use the RFS/fix it box on the QLDC website to register missing bins.
 https://www.qldc.govt.nz/council-online/online-forms/fix-it/
 For more information check out - https://www.qldc.govt.nz/services/new-rubbish-and-recycling-service/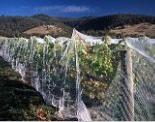 USED BIRD NETTING TO GIVE AWAY
Used bird netting (from vineyard) and black pipe hoops for clouche construction  to protect your vegetable rows.
Txt Sue 0274429963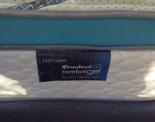 KING SIZE BED & BASE FOR SALE - GLENORCHY
Hi, I have a Sleepyhead King Size Bed & Base in Immaculate Condition for sale. Comfort Nitrogen Gel – medium firmness, includes a mattress protector.
The bed is 5 years old, initial retail value was $4700 mattress & base & protector.
Great for those who do a lot of physical work with good back support and minimal partner disruption when sleeping.
Buyer picks up, $1950.00
Please contact:
Corey Hume
021-0776419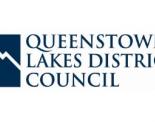 GLENORCHY AIRSTRIP REVIEW- questionnaire and drop-in session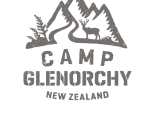 NO YOGA AT CAMP GLENORCHY FOR THE NEXT TWO WEEKS
Camp Glenorchy will be closed from Monday 10th June to Sunday 23rd June for a winter break and there will be no yoga classes.We'll reopen on Monday 24th June and the yoga classes will be happening again as usual from Tuesday 25th June. Same date and time – every Tuesday, Thursday and Saturday from 7:30am to 8:30am.