Smithy's Noticeboard
Community
Dave Smith aka Smithy is the Big Boss of the Glenorchy Motors - where our PO Boxes are located and also it is the home of our village's NOTICE BOARD. So this is the online version of Smithy's Noticeboard. 
We encourage everyone to use it - these classifieds go miles!
To send your classifieds for publishing please use contact@glenorchycommunity.nz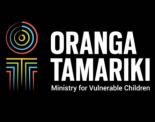 CAREGIVERS NEEDED
Can you provide a stable and loving environment for tamariki until it's safe for them to return home?
All children need a place where they can feel at home with their wider whānau or caregivers. Those who can give them aroha, a place of belonging and connection with family, whakapapa and culture
Caregiving can be hard at times but the rewards can be amazing. Your aroha can make all the difference.
For more information about becoming an Oranga Tamariki caregiver, please get in touch anytime on:
0508 CARERS (0508 227377)  www.orangatamariki.govt.nz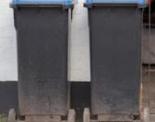 WANTED - OLD BLUE RECYCLING BINS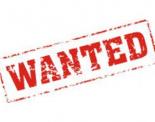 TEMPORARY HOME NEEDED
Temporary home needed from beginning of December until autumn.
Caravan, wool shed, shed or campsite for my tent all considered.
Doesn't need to be flash, as I'm at work or the allotment most of the time - just need a tap and a loo…
I don't need:   power;  wi-if;  hot water;  furniture.

Contact Joanna 0220 73 2201, or joanna.ibell.lakes@gmail.com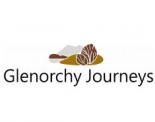 RECRUITING DRIVERS
Looking for Drivers/ Guides based in Glenorchy for our Track transport and tours for the coming summer season.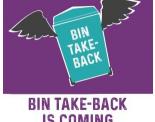 BIN TAKE BACK IS COMING
QLDC is organising Bin Take-Back - a one-off free collection of old kerbside wheelie bins. 
It is optional and residents are welcome to keep their old kerbside bins if they want to. The collected bins will be recycled in Christchurch.
Old, empty bins should be put out by 7am on the correct Bin Take-Back day and left out until picked up (it may take a few days to pick them all up).
Glenorchy's Bin Take-Back day is Friday 1 November.
If you live in a township, place your old bins at your normal kerbside bin collection spot.
If you live in a subdivision or country road off the main highways listed below, bring your old bins out to the highway and leave them on the verge.
Glenorchy-Queenstown Rd from Sunshine Bay to Glenorchy (includes Closeburn and Bob's Cove)
You can also drop off your old empty kerbside bins to the inorganic collection site during Labour weekend (8am-5pm, Saturday 26 October - Monday 28 October) at: Glenorchy rec ground (access via corner of Mull and Oban Streets).
The Bin Take-Back programme is for the QLDC red rubbish bin and QLDC blue recycling bin. New kerbside bins and bins from other waste providers will not be collected as part of Bin Take-Back.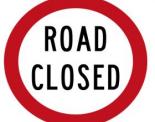 ONE LANE BRIDGE-ROAD CLOSURE INFORMATION
0ne lane bridge-road closure information..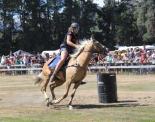 GLENORCHY RACE DAY STALL HOLDERS
CALLING ALL STALL HOLDERS
Are you interested in having a stall or fundraising at the Glenorchy Races – Saturday 4th January 2020? 
If you are, please send a letter to the Lakeside Rugby Club by 5th November: 
email to Brylee  brylee90@hotmail.com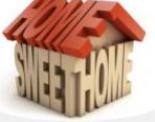 ROOM, CARAVAN, OR BELL TENT NEEDED
Looking for a low cost room, caravan or bell tent in Glenorchy region
Kia Ora
My name is Simon and I am hoping to stay in the GY area for a couple of months from the end of October.  If anybody knows of somewhere I can stay for this period I would really appreciate any leads.  It can be a bit out of Glenorchy in the nature too.  My partner works at AroHa so want to be reasonably close to there.
Get in touch with me either on Whatsapp: +64 27 303 3793
or Email: simon.kopruch@windowslive.com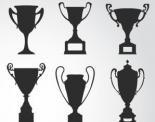 CUPS FOR THE FLOWER SHOW
Please return Cups to Ronda asap, can drop in to Made in Glenorchy during opening hours.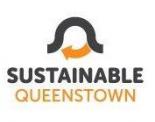 BARRIERS TO CUTTING DOWN WASTE
Sustainable Queenstown is helping Wastebusters with their research into the barriers local people face when it comes to cutting down on waste. 
We'd love you to take this SURVEY and also share through your networks or social media channels. 
Everyone who completes the survey can go into the draw to win one of three $150 dinner vouchers.
It will really help to understand the barriers to minimising waste so please grab a cuppa and give 5 minutes to answer the questions
The Rubbish Trip returns to Queenstown to deliver their popular presentation on zero waste living as part of the 2019 ONE New Zealand Summit, and kindly supported by Wanaka Wastebusters and Sustainable Queenstown. 
LINK TO THE EVENT HERE
Join Hannah and Liam, the Two No-Waste Nomads behind The Rubbish Trip, for an introduction to the practicalities and philosophy of waste reduction. Hannah and Liam will guide you through the whys and the hows of life without a rubbish bin, including:
- What is the zero waste movement? Why is waste reduction important?
- How zero waste principles can revolutionise your perspectives on living and lifestyle, beyond your rubbish bin.
- Innovative examples of waste minimisation policy, practice and thinking from around the globe, and how these might inform community-level waste reduction.
- Tips for how you can reduce the rubbish in your life (including fun DIY household products, cosmetics, and other life hacks).
This event is free; everyone is welcome. Free zero waste nibbles will be provided.
STOLEN FROM GLENORCHY PLAYGROUP
Thank you to whoever stole some of the freshly split firewood from outside the playgroup this week… That was intended as part of our fundraising effort this year which enables us to provide the awesome playgroup facility for the little kids and their families in GY. Everyone else was paying $80 per meter for it so if your conscience has gotten the better of you, feel free to pop that into the playgroup account ( 03-1369-0306821-00) and no further questions will be asked… Alternatively if you know the 'so and so' who stole it, please let them know our community doesn't dig this sort of behaviour or send their details to glenorchyplaygroup@gmail.com and we will let them know.
Cheers everyone!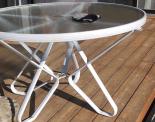 FREE OUTDOOR GLASS TABLE & CHAIR
Outdoor glass table with one chair going for free.
Contact Leah 021778017