Smithy's Noticeboard
Community
Dave Smith aka Smithy is the Big Boss of the Glenorchy Motors - where our PO Boxes are located and also it is the home of our village's NOTICE BOARD. So this is the online version of Smithy's Noticeboard. 
We encourage everyone to use it - these classifieds go miles!
To send your classifieds for publishing please use contact@glenorchycommunity.nz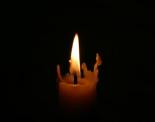 CELEBRATION OF JIMI TODD'S LIFE
Kia Ora Glenorchy Whanau.
TODD, 
James William (Jimi):
1.6.55 - 6.8.19
Much loved son of Eileen and Jock, loved brother and brother in law of Ian and Sue, Alan, John and Dereli, Ngaire and Campbell, Uncle to Casey, Willy, Tammy, Hamish, Jemima and Amelia , loving father to Georgia, Jackson and Riley. Good friend to partners Skye, Neill and Rory. Lifelong, good friend to Julie, and adoring Grampy of Milly and Maizy, passed peacefully with loving family around him.
"It is what it is.." As requested by Jimmy, no funeral is to be held, please join family in celebrating his life at Hogan Gully Farm, from 'High' Noon on August 16. 
Cared for by
Affinity Funerals
Central Otago 
& Lakes District
F.D.A.N.Z.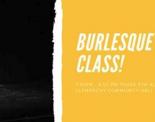 BURLESQUE CLASS
This class is an open beginners class. Tess will be teaching a classic burlesque routine, and there's also an option to learn some neo/modern sassy burlesque. It is an awesome opportunity to feel beautiful, confident, and just have a bit of a giggle. This is a trial class and depending on how many people attend will determine whether they continue, so please encourage all your friends to come along!
Class rates will be $10.
Please bring cash. 7.30 pm - 8.30 pm at the community hall.
Wear something comfortable to move in. 
Please click on the link below for more information.
PLEASE BE MINDFUL AND SLOW DOWN
We would like to remind everyone that the speed limit for driving past a stationary school bus is 20km per hour in both directions.
There are currently too many vehicles in the Glenorchy area not adhering to this. The police are aware of the issue and they will be monitoring the situation in the coming weeks so expect a police presence in the area.
Drivers not adhering to the 20km per hour law will be issued infringement notices and risk losing their drivers licence.
Please remember that the safety of our children is the responsibility of all road users. 
Paula Miller
Principal
Glenorchy School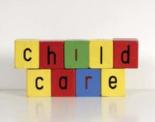 JOB VACANCY
Looking for someone who would consider caring for children from home. Age from 6 months to 5 years. Qualifications not necessary!
Contact 021778017 for more information.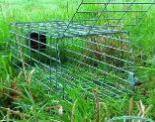 TRAPS AVAILABLE FOR LOAN
Routeburn Dart Wildlife Trust chief trapper Rusty Varcoe has some traps available for those wanting to do some back yard trapping of rats and stoats. You can borrow a trap from him to do your part in the fight against predators in this mast year.
Give Rusty a call on:-
027 492 0388 if you are keen to give it a whirl.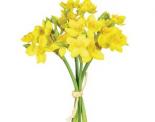 DAFFODIL DAY
Kia Ora,
It's Daffodil Day time of year again…While many of us will probably have blooming daffodils by August, it's always wonderful to support a good cause like the Cancer Society and get some late August cheer. This year the daffodils are 20 flowers for $20…to be delivered on Monday August 26th. 
If you'd like a bunch or two (or ten!) or want to send them to someone as a secret, we'll be very happy to oblige! 
Daffodil Day sales are on from July 26 until August 8.
Please let me know if you're interested and I'll be happy to make sure they get to you in August. All of the proceeds go to the local branch of the Cancer Society and help to support care in our own neighbourhood. Last year we raised over $1500. 
Thanks,
Leslie VG
027-748-9153
CAMP GLENORCHY SPECIAL DEAL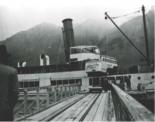 GLENORCHY HERITAGE & MUSEUM GROUP AGM
Notice of AGM
The Glenorchy Heritage and Museum Group will be having its Annual General Meeting on Thursday August 15, 2019 at 7 pm at Leslie VG's house (41 Xenicus Rise).
All are welcome.
The AGM will be followed by a general meeting.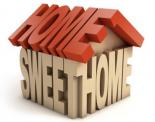 SEEKING A PLACE TO CALL HOME
I am soon to be working in the beautiful surroundings of Glenorchy.
I am a mature, quiet, creative type and when home am making art projects, writing, studying or baking.
I am looking for a place to call home which supports that lifestyle and allows me to relax and be myself.
I thoroughly love to look after the place I live in because it looks after me :)  
I am a mindful eater (some would say vegetarian), an avid tramper and conscious consumer.
I am interested in renting either a house or a room.
Please get in touch if this resonates.
Thank you kindly
Luisa
02102814918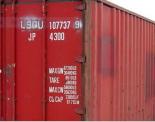 SHIPPING CONTAINER
WANTED - Shipping container
I would like to buy a weatherproof shipping container (the odd ding doesn't matter).                           
I need it before December.
Please phone Joanna - 0220 73 2201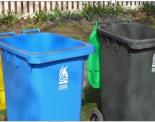 WANTED – OLD WHEELIE BINS
We have a use for the old rubbish bins.
If anyone would like to get rid of them please send us an email and we'll come and pick them up.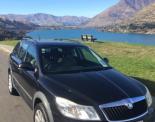 SKODA FOR SALE
We're selling our Skoda as we are leaving Glenorchy for a while.
It'll be available after 16th July once it's had a good clean. 
As of 9th July it has travelled 210,360 km .
Friends in Queenstown can look after the car after our departure and are able to arrange the cleaning, hand over and possibly deliver to a new home address.
All inquiries to Jax on 0211477005