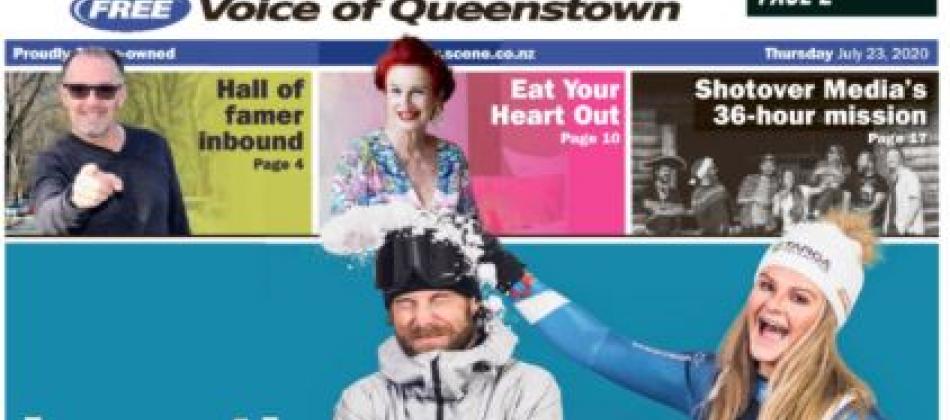 MOUNTAIN SCENE - LATEST DIGITAL EDITION 23RD JULY 2020
Jul 23, 2020
https://www.scene.co.nz/digital-edition/
Physical copies of the paper are available at supermarket collection points, the blue street boxes located around Queenstown, and some residential letterbox deliveries. If you don't receive one in your letterbox, please let me know!
To read the latest paper in a digital format:
click on the link or image above
go to https://www.scene.co.nz/  and click on the DIGITAL EDITION drop down box
You can also keep up to date via:
Instagram (mountain.scene)
Facebook (Mountain Scene)
If you have any advertising or editorial news that you would like to share with the Queenstown community, we'd love to hear from you!
School community news that you would like to tell us know about - email our Editor, tracey.roxburgh@alliedpress.co.nz   or Scoop, scoop@scene.co.nz
Public Notices/advertising - email sue.moore@scene.co.nz  (to help our community, all advertising is currently 50% off your school advertising rate)