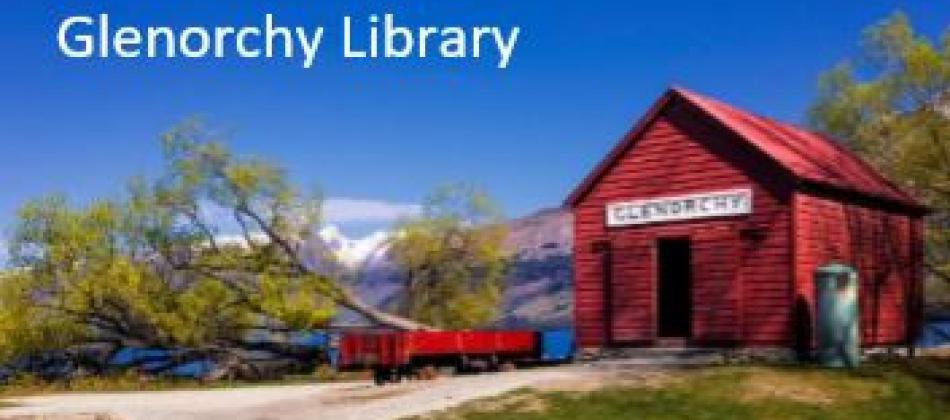 Library Update
May 22, 2020
Here is the latest Glenorchy Library Update
Kia ora GY, 
I'm hoping you've all weathered the last few months well. I know many of you are itching to know when our GY library will be back in business and I have good news. If all of the Health and Safety bits get put in place by next week, we should be able to open on Wednesday May 27th from 1:30-3:30. If you see my car parked outside on Wednesday, you'll know we're open! Blaze has missed being assistant librarian. 
Life has changed a bit, though, so we've got some new rules and regs to keep everyone safe and healthy. 
Here's how it'll work:
* You and your household can come in to the library together as your own wee library bubble/household, but we're going to have one bubble at a time for 10 minutes each to be able to browse, find something, and check out your books. 
* Everyone waiting to come in to library will have to be 2 meters apart. We can fit two people/groups waiting in the library hallway but otherwise, will have to wait outside so if it's a chilly day, do rug up.  
* Like the shop, you'll have to sign in so we can have a record of who's been in. We have some hand sanitiser you are encouraged to use.
* If you're immune compromised, or don't feel like waiting around, you can pre-order books and videos online and I can give them to you through the window. We won't have this service up and running for next Wednesday, but hopefully by Friday. You can email me, too (leslie.vangelder@gmail.com) to let me know if there's anything special you need and I'm sure I can find a way to accommodate. 
From library HQ there's also some good news:
* All holds are free at this stage, so go ahead and order things online via the QLDC Libraries website:https://codc-qldc.govt.nz/
Just remember that everything is a little slower now, so it may be a couple of weeks before your book order arrives (and try to choose from closer libraries instead of ordering the copy from the Maniototo when you can!)
* Items checked out pre Lockdown (from the 20th of March 2020), have been extended till the end of June. Items checked out post-Lockdown, will still be issued for the standard 3 week for books/1 week for DVDs + magazines. Items issued from the 27th of May onwards will be subject to overdue fines.
*Fines and fees cannot yet be settled at GY Library; if you need to pay some charges, please ensure you do so at Queenstown, Frankton or Arrowtown Library until otherwise notified. Only pay wave payment can be accepted at the moment. 
* All books will be quarantined for 72 hours when they first come back into the library; do not be alarmed that they are not immediately taken off your account. Given the nature of our library, it'll likely mean that a book you drop off on Wednesday will get scanned in the following Wednesday, and same for Fridays; I will make sure I back date the discharge time to ensure accurate records on your accounts. It'll all work out…no need to panic, but just thought you'd be happy to know that your books will be given a proper little lockdown, too, to make sure they don't pass on any potential nasties. 
* QT, Arrowtown and Frankton libraries are open if you're down in town. They also have limits on how many people can be in at once so dress warmly and add a bit of extra time if you're going to have to wait; they are having to advocate for speedy, swift and small group visits at the moment. 
* Digital books and Beamafilm are still going strong. Lots of people have told me how good they've been and how once they got used to it, it was a great relief to have so many books at your fingertips! I watched a lot of the Beamafilm stuff (think I may have seen enough films on the rough life of small outback Australian communities to last me a lifetime…makes me very relieved to live here) so happy to make recommendations if anyone's in need of some night viewing.
I think that's all the news for now. Very much looking forward to seeing you all at library or around town.  
Warm wishes,
Leslie