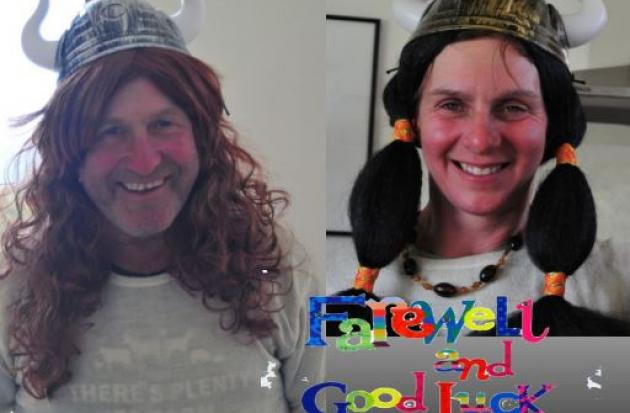 Jul 11, 2020
 GOODBYE GY  Dave & Ruth-Ann are moving on after 17 wonderful years a... Read More »
ONE MAN, TWO GUVNORS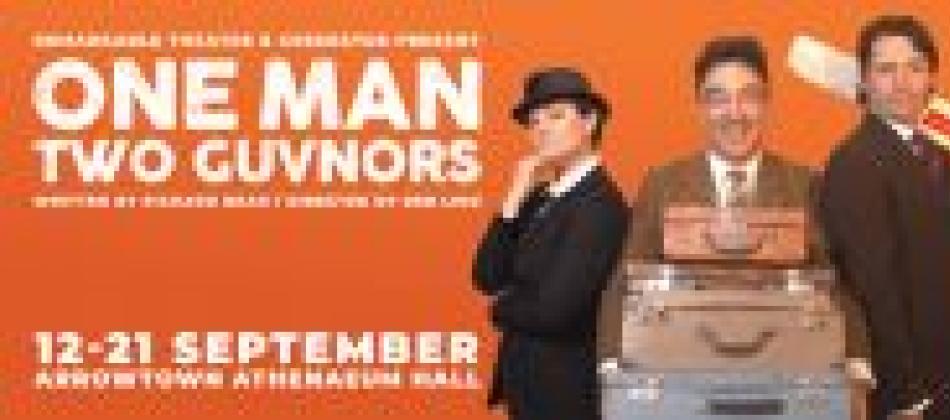 Sep 12, 2019 - Sep 21, 2019 - 7:30pm to 10:30pm

One Man, Two Guvnors is a fast-paced, side-splittingly funny, live comedy. It's a unique mix of satire, slapstick, one-liners, and in-between-scene vaudeville acts set in Brighton, England in 1963. 

Out-of-work skiffle player Francis Henshall becomes separately employed by two men. All Francis has to do to 'keep this meal ticket' is to prevent his two employers from finding out that he is working for another guvnor on the side. Simple? Not!
Note: Family friendly but with coarse language so recommended for ages 10 and up.
Tickets: $20-$40 with early bird tickets available until the end of August.
https://www.eventfinda.co.nz/2019/one-man-guvnors/arrowtown
OMTG Show Reel: https://www.youtube.com/watch?v=ugSi4uKPCy0
Facebook: https://www.facebook.com/RemarkableTheatre/
Instagram: https://www.instagram.com/remarkabletheatre/
Venue: Athenaeum Hall
Address:
33 Buckingham Street, Arrowtown