What's on...
December 2018
ARTHUR'S CREEK OVERNIGHT HACK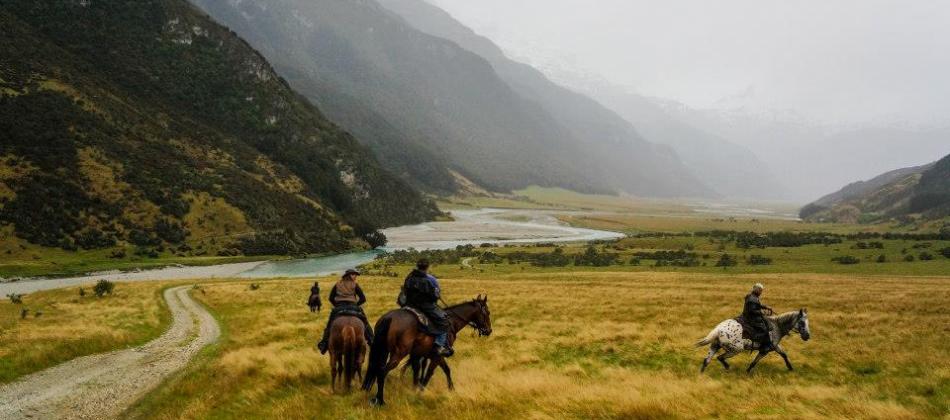 Mar 24, 2018 - Mar 25, 2018 - 9:00am
ARTHUR'S CREEK (REES VALLEY) RIDE / OVERNIGHT STAY
IMPORTANT UPDATE ON THE RIDE
Please note that there is a RSVP in place for this event and we have already 10 confirmed riders.
Bed space is limited to 14 pretty much, so if you were planning to go, please get in touch - chances are that you will need to take a tent.
Also, we are still on the hunt for a back-up driver and truck - as per the website Event details - please let us know should you be able to help.
Saturday 24th MARCH - Sunday 25th MARCH


MEETING AT Mt EARNSLAW STATION / LOVERS LEAP ROAD (see the map below, signs will be placed from Glenorchy township). Park your float in a safe distance on grass strips along the Lovers Leap road.


9am READY TO RIDE (please come ON TIME!)

IMPORTANT:


WE WILL NEED A BACK UP 4x4 TRUCK and DRIVER for the weekend - therefore partners/husbands/wives are welcome to join & drive there & stay o/n as well (and take some gear/supplies which can't be carried in saddle bags) while we're riding.
A great opportunity for them to be a part of the fun! (with no $$$ contribution). 


For the same reason PLEASE RSVP IF YOU ARE DEFINITELY COMING on vladka@truetravel.co.nz or text to 027 680 4747 with your name and if your other half would be happy to be the "support crew" - we will give you the info needed.
As there is a limited bed space, some might need to take tents - FIRST COME FIRST SERVE!!!


THE CONTACT PERSON ON THE DAY BEFORE/ON THE DAY IS DAVE ANDERSON - FOR WEATHER / CANCELLATION CHECK - 027 491 6995 (pls get in touch in time as there is no phone coverage at Lovers Leap).
GEAR TO TAKE WITH YOU:
Sleeping bags and pillows - if beds limit is reached, you'll also need to take a tent/fly and a sleeping mat.
Food/drinks - there is a BBQ we can use...
Toilet paper, towel for shower, your usual o/n necessities/toiletries
Sandfly repellent 
Your usual riding/horse gear, suitable clothing according the weather forecast etc
There is enough plates, cutlery etc for 13 people.
There are 5 tents with 2 stretchers and swags plus one spare tent. Up and built. The cabin sleeps 4.
$10 contribution to this ride - please bring cash.
**** EVENT MIGHT BE CANCELLED DUE TO WEATHER/TRACK CONDITIONS - PLEASE KEEP IN TOUCH FOR UPDATES ****
 
We are going to ride a part of what is rated as the BEST MULTI DAY HORSE TREK IN NEW ZEALAND, staying at a very unique place...
This would not be possible without the well appreciated support of Deana Insley & High Country Horses and the Rees Valley Station / Scotts Family - THANK YOU!!!
Venue: LOVERS LEAP ROAD to REES VALLEY and back